Rattled by China, U.S. and Allies are Beefing Up Defenses in the Pacific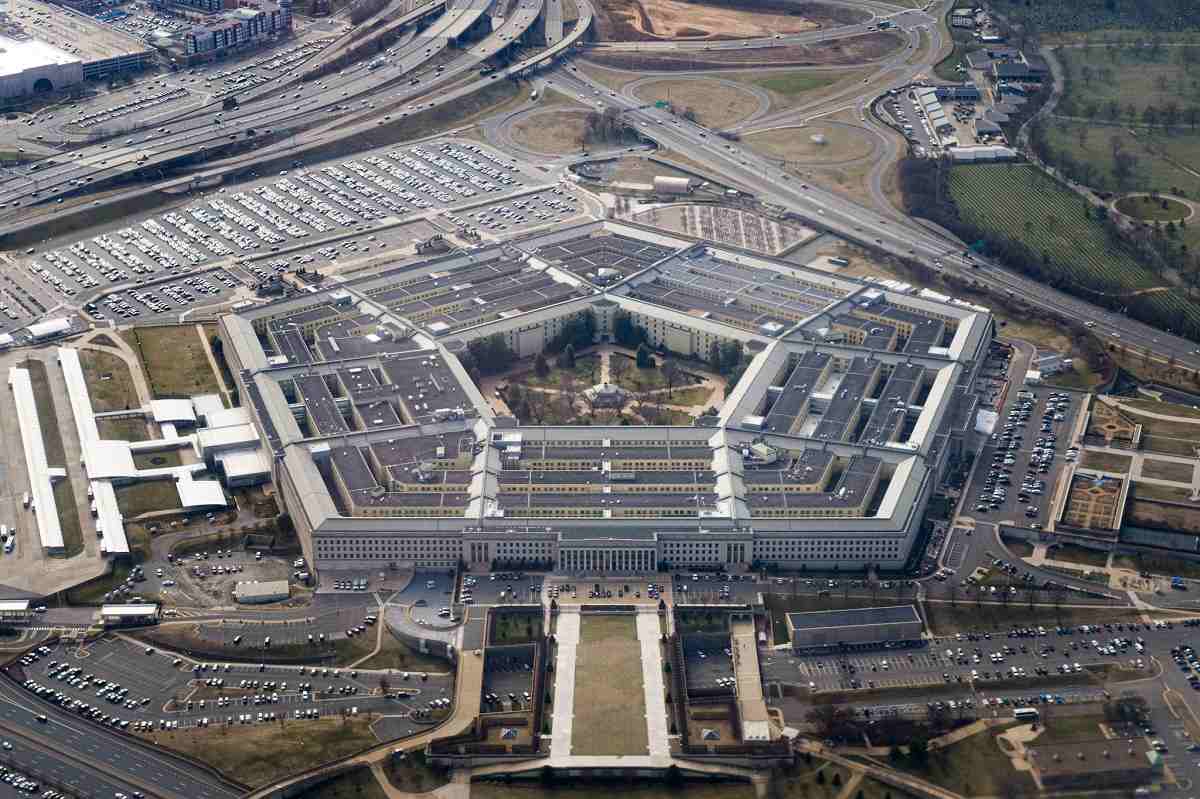 12:26 JST, February 21, 2023
CAMP SMITH, Hawaii – The Chinese spy balloon spotted over sensitive nuclear sites in Montana and shot down by a U.S. fighter jet earlier this month jolted the nation.
But for Adm. John Aquilino, commander of all U.S. military forces in the Indo-Pacific, it was only the latest in a string of provocations that includes missiles fired over Taiwan following a visit by House Speaker Nancy Pelosi last August, China's rapidly growing nuclear arsenal and a pair of Chinese surveillance balloon sightings in the vicinity of the Hawaiian Islands last year.
Add to that North Korea's record number of missile launches last year, Beijing's "no limits" relationship with Moscow, China's unrelenting expansion of militarized air bases in the South China Sea, and "the current environment is probably the most dangerous I've seen in 30 years of doing this business," Aquilino said in a recent interview in his hilltop office overlooking Pearl Harbor.
The provocative actions taken by China, North Korea and Russia have prompted the United States and its closest allies in the Indo-Pacific to ramp up military capabilities and deepen their cooperation. "They're bolstering their own defenses, they're looking to strengthen their alliances and partnerships with the United States in particular, and they're reaching out to each other," said Ely Ratner, assistant secretary of defense for Indo-Pacific security affairs. "All of these things are happening at once."
The trend, the Biden administration says, reflects efforts to create a free and prosperous Indo-Pacific through the steady forging of partnerships – moving toward what it calls a "latticework" of mutually reinforcing coalitions.
Much of the progress is becoming evident only recently.
In December, Japan announced it will massively hike its defense budget and buy U.S.-made Tomahawk cruise missiles. The Philippines this month said it would allow U.S. troops to access four additional military sites in the country. And Australia is expected in the coming weeks to unveil a path forward to acquire nuclear-powered submarines with the help of the United States and Britain – a plan, officials said, that is likely to include rotational deployment of U.S. submarines in Australia to help the navy there train its crews.
At the same time, some countries are wary of being seen as aligned too closely with the United States. Thailand, Malaysia and Indonesia, for instance, are focused on avoiding crossfire in the great power competition and say they do not wish to be forced to choose between China and the United States.
India, an important partner in the Biden administration's Indo-Pacific strategy, has been willing to cooperate with the United States in military exercises and most recently in defense technology. But, keen to preserve its policy of strategic autonomy, it has avoided becoming part of any multilateral security arrangement or joining any coalition to pressure Russia or China.
Meanwhile, Russia's invasion of Ukraine and China's eye-watering military growth – already boasting the world's largest navy and last year conducting more ballistic missile tests than the rest of the world combined – has stoked regional fears that a Chinese invasion of Taiwan is a possibility. Though it might not be imminent, some top U.S. generals are warning that American troops had better be ready.
Indeed, the United States itself, Aquilino said, needs to improve its own force posture in the region.
"Everything needs to go faster," he said. Everyone needs "a sense of urgency, because that's what it's going to take to prevent a conflict."
A new forward-leaning security projection
In the commander's foyer sits a 3D model of an artificial island built by the Chinese atop a reef in the South China Sea. It's outfitted with a 3,000-meter runway and fighter jet hangars. For scale, a replica of the Pentagon fits in the island's harbor, dwarfed by the 680-acre island that was constructed several years ago for use by the Chinese military.
It's a reminder of how quickly China has expanded its military reach into the region, rattling neighbors such as Taiwan, Vietnam and the Philippines.
"It's having an effect," Aquilino said. "Nations are operating in ways they haven't operated before."
He pointed to a six-nation exercise in October that came together with such speed and stealth that it had no name. It featured the carriers USS Ronald Reagan and Britain's Queen Elizabeth in the Philippine Sea, with a Japanese and Dutch destroyer synchronizing with aircraft and undersea maneuvers, as well as space and cyberspace operations.
European and NATO countries, too, are concerned about the growing threats in the Indo-Pacific.
Last summer, Aquilino's command completed the largest-ever maritime exercise off the Hawaiian Islands and Southern California with 26 nations, several dozen ships, three submarines, 170 aircraft and more than 25,000 personnel. Participants included Chile, Indonesia, Tonga, France, Germany, India and Japan.
Japan, in particular, has come a long way in a short time to acknowledging the regional threat China and North Korea pose. In December, it abandoned a half century of restrained defense spending and committed to nearly doubling its defense budget over five years – which would make it the world's third largest. It also announced it will develop a counterstrike missile capability. Japanese officials, for domestic political purposes, downplay the shift as defensive.
But they are candid about the urgency.
"The reason we have to put up arms is because of the increasingly severe and complex security challenges in the region, which are posed by North Korea, China and Russia," said Noriyuki Shikata, Prime Minister Fumio Kishida's Cabinet press secretary, in an interview. "Given the security landscape in Asia, we are obliged to respond by building up our defenses. So we need to improve our deterrence capabilities."
Along with the Tomahawk cruise missiles, which can reach mainland China, Japan has agreed to let the U.S. Marines revamp a unit in Okinawa so that they can rapidly disperse to fight in remote islands closer to Taiwan. This new Marine littoral regiment will be equipped with anti-ship missiles that could, experts say, be fired at Chinese ships in a Taiwan contingency.
Tokyo also intends to integrate its self-defense forces into U.S. military exercises in Australia, a deepening of the trilateral security arrangement that officials say is emblematic of a growing latticework.
For instance, North Korea's provocations have drawn long-standing rivals South Korea and Japan closer, and an emerging partnership links the United States, the Philippines and Japan. Philippine President Ferdinand Marcos Jr. made a state visit to Tokyo this month during which he signed several agreements, including on defense cooperation.
The last year has been "an incredible inflection point" for countries like Japan, said Rahm Emanuel, the U.S. ambassador in Tokyo. "Japan has gone from a mind-set of alliance protection to a mind-set of alliance projection. That is the new paradigm for the United States and Japan and for the region."
Australia is expected in the coming weeks to unveil a plan with the United States and Britain to help it develop nuclear-powered submarines. When the subs are built and operating, which officials say likely will be some time in the 2030s, the initiative referred to as AUKUS could prove to be one of the most significant force modernization efforts in the region.
"The progress has been substantial," said one U.S. official, who spoke on the condition of anonymity because of the matter's sensitivity. "They're moving closer to a major announcement. Not only will this involve the mechanics and finances around building a submarine, but it will also have substantial elements of joint crew training, facilities maintenance and other areas of integration that promise to bring the three navies ever closer together."
Deploying U.S. nuclear submarines in Australia – even on a rotational basis – would be significant, experts say, as a base in the Indian Ocean would be outside the range of most Chinese missiles. "But the main reason it would be significant is it would show the Australians are serious about getting ready to deploy their own nuclear-powered subs," said Michael J. Green, chief executive of the United States Studies Center at the University of Sydney, and a White House Asia aide under the George W. Bush administration.
The AUKUS deal has angered the Chinese, who view it as a deliberate provocation and accuse the United States and partners of trying to contain China through an "Anglo-Saxon clique." China's Foreign Ministry has attacked the arrangement as potentially undermining the international nuclear nonproliferation regime.
Australia notes that the Non-Proliferation Treaty does not bar a nonnuclear weapon state from acquiring naval nuclear propulsion technology. The Australian submarines would not carry nuclear weapons. A foreign affairs department spokesperson said AUKUS "will be fully consistent" with the treaty.
Seeking to stay out of the fray
Not all countries are as eager to trumpet their deeper defense cooperation ties with the United States – or China, for that matter.
In Thailand, a long-standing ally in Southeast Asia, defense officials said that the United States appeared to be paying more attention to the region as China ramps up its efforts to expand its influence. But, said Defense Ministry Spokesman Lt. Gen. Kongcheep Tantravanich, Thailand did not want to be "manipulated" by either country.
"We have to maintain our status as neutral," Kongcheep said from Bangkok.
Thailand last year said it would purchase a significant amount of military equipment from the United States and begin a program – the first of its kind between the two countries – to share information on defense technologies. The program will also naturally lead to the exchange of military personnel, said Panitan Wattanayagorn, chief of the Thai government's security affairs committee. "We don't lose anything" with these agreements, said Panitan, adding that he does not think they stop Bangkok from continuing to strengthen its relationship with Beijing.
Like Thailand, the South Koreans don't want to get caught in the crossfire between China and the United States, said Markus Garlauskas, director of the Atlantic Council's Indo-Pacific Security Initiative and a former national intelligence officer for North Korea in the U.S. intelligence community. He noted a Korean saying: "When whales fight, a shrimp's back gets broken."
Home to more than 28,000 U.S. troops, South Korea in recent years has shown a willingness to align itself more clearly with the United States than it did in previous years, analysts say. In December, for instance, South Korea issued an Indo-Pacific strategy that, though it didn't mention China, echoed similar strategies issued by the United States, Japan and Australia. Opinion polls show that public sentiment has turned against China in recent years, as Koreans felt "bullied" by Chinese economic retaliation in 2017 after the installation of a U.S. antimissile battery in response to threats from North Korea, Garlauskas said.
Seoul views increasing cooperation with the United States and Japan, in both exercises and communication, as a key part of assuring the public about South Korea's security, a senior South Korean official said. Its Defense Ministry announced it will hold a one-day tabletop nuclear exercise at the Pentagon this week.
India, which will host this year's Group of 20 meeting of the world's leading economies and aspires to great power status in its own right, has come to view China as its principal adversary following several years of violent border clashes with Chinese troops that have caused fatalities on both sides. That has pushed New Dehli closer to Washington.
Just last month, Washington and Delhi held the inaugural meeting of a strategic partnership announced last May by Biden and Indian Prime Minister Narendra Modi that encourages their domestic industries to jointly develop artificial intelligence, jet engines and semiconductors. And last year, in a first, a U.S. Navy ship arrived in India for repairs – a significant step for the Indian shipbuilding industry and the bilateral defense relationship. This cooperation comes against the backdrop of intensification of U.S.-India military exercises over the last several years.
"India, for its own reasons, has now decided to become part of a broader set of balancing coalitions against China in the Indo-Pacific," said Ashley Tellis, an India expert at the Carnegie Endowment for International Peace.
But while India is happy to receive technology assistance and conduct joint military exercises, both of which help it develop its own capabilities, "they do not want to convey to anyone, including the Chinese, that there is somehow a U.S.-India alliance against China," Tellis added.
Biden administration officials often hold up the Quadrilateral Security Dialogue, or "the Quad," as an example of their Indo-Pacific strategy taking hold. Formed by Japan, Australia, India and the United States as an ad hoc effort to coordinate humanitarian relief during the devastating 2004 Indian Ocean tsunami, it languished for years, then was revived during the Trump administration and has since evolved to serve as a geopolitical counterweight to China. Beijing has accused the four countries of seeking to form an "Asian NATO," though the partnership lacks a mutual defense commitment.
And while Japan and Australia are crucial to any U.S.-led regional effort to deter China from invading Taiwan, India has few direct equities there.
"They wish the Taiwanese well, but they're not going to come to their rescue," Tellis said.
A key variable is Seoul. "Whether South Korea supports Taiwan or remains neutral could play a huge role in whether or not China chooses to pursue aggression against Taiwan," Garlauskas said, also noting the United States has military forces stationed on the Korean Peninsula that could reach the Chinese mainland.
When it comes to the rest of the allies and partners, the difference between countries such as Japan and Australia on the one hand, and Thailand and Indonesia on the other, is that the former feel a "very clear sense of direct threat" from China, said Christopher B. Johnstone, a former White House director for East Asia who is now with the Center for Strategic and International Studies.
Japan has seen a decade of Chinese aggression over the Senkaku islands, administered by Tokyo but over which Beijing lays claim. Last August, as part of military drills in response to Pelosi's visit, China fired ballistic missiles over Taiwan that landed in waters off Japan, in its exclusive economic zone. Australia has been on the receiving end of China's efforts to weaponize economic ties, slapping draconian tariffs on coal, wine and other goods after Australia's prime minister early in the covid-19 pandemic called for a global inquiry into the virus' origins.
In recent weeks, Canberra and Beijing have made an effort to stabilize their relationship, but that will not undermine the deepening security partnerships Australia is forging with the United States, Britain and other allies, Australian officials say.
"[F]or Australia, the sense of China as a bully that seeks to intimidate its neighbors – that became much more visceral over the last few years," Johnstone said.
Meanwhile, with much of Southeast Asia and Oceania, "none of them are choosing China," Green said. "They're just trying to stay out of the fray as best they can."
Deployed and dispersed
Improving the U.S. military's capabilities in the region increasingly depends on cooperation from allies and partners, officials say. In particular, China's growing arsenal of precision-guided missiles presents a threat to the U.S. Air Force in the region.
"If you have all of your aircraft in a few very large bases, and they shut the airfield down, then you can't get airborne," said Gen. Kenneth Wilsbach, commander of the U.S. Air Forces in the Pacific.
The service has been shifting from large, centralized bases to networks of smaller airfields dispersed around the region at sites hosted by partner nations from Japan to the Philippines to Micronesia.
Under the "agile combat employment" strategy, the Air Force operates temporarily out of an airfield in, say, Palau, shuttling personnel and aircraft as the need arises. It's been lengthening runways and positioning munitions, food and water at sites across the region.
David Panuelo, Micronesia's president, said in a recent interview that the United States was upgrading an airfield and seaport on his country's island of Yap with the aim of preventing war with China, not starting one. "We do that through a deterrent," he said.
Panuelo said he believed Washington's efforts in the region were beginning to have an effect. "Pacific nations are looking at the alignment of their relationships," he said, citing a failed Chinese effort last year to reach a regional security pact and other recent setbacks for Beijing.
The U.S. military is also seeking to gain access to more locations in the region.
This month Manila announced it had granted the United States access to four new Philippine military sites, bringing the total to nine on the archipelagic nation. Officials did not specify what types of bases – Army or Navy, for instance – and said announcements of exact sites awaited negotiations with local officials. However, officials said at least two of the four are expected to be on the island of Luzon, whose northernmost tip is just a couple hundred miles from Taiwan.
Putting quills on the porcupine
China's aggressive response to Pelosi's visit last summer, Russia's invasion of Ukraine and Chinese leader Xi's securing of a third term have sparked a realization in Taiwan that the self-governing island needs to be better prepared to defend itself in the event of a conflict.
President Tsai Ing-wen has extended compulsory military service from four months to one year. But that isn't enough, argue experts, who when speaking of Taiwan's defense say that it needs to resemble a porcupine bristling with quills – boasting a variety of nimble weapons systems that would make it dangerous to would-be predators.
But the Taiwanese military is "still stuck on the idea of fighter jets, warships and tanks," said retired Adm. Lee Hsi-ming, Taiwan's top military leader from 2017 to 2019.
Lee, like U.S. military officials and defense experts, wants to see Taiwan focus more on less costly, more mobile weaponry – like anti-ship cruise missiles and naval mines – that can nonetheless inflict pain on an adversary and more readily survive Chinese attacks.
"Suddenly asking them to spend less on tanks and more on Javelins or Stingers – it's not an easy change to make," Lee said, referring to the shoulder-fired missiles that proved critical in helping Ukraine stop Russian forces from taking Kyiv.
Lee argued that Taiwan would benefit from a demonstration of intent from Washington about its readiness to defend Taiwan in a conflict. Though President Biden has on at least four occasions publicly affirmed that the United States would come to Taiwan's defense, Washington's official policy remains one of "strategic ambiguity" – designed to keep China guessing about whether an invasion of the island would see the U.S. military enter the fray.
"You need to show China that preparations are taking place," Lee said. "It can't just be empty talk."
U.S. commanders agree.
'The stronger Taiwan is all the way around, the higher the deterrent value that is, and the greater the chance we have that China will decide that now is not the time [to invade]," said Wilsbach.
CIA Director Bill Burns said this month that his agency had intelligence indicating that Xi has directed the People's Liberation Army to be capable of a successful military invasion of Taiwan by 2027, when the PLA will mark its centennial, though he hastened to add that it doesn't mean China's president will order one then.
Still, that's a useful milestone against which Taiwan should pace its defensive preparations, Lee said. "[T]he intricate complexity of cross-strait relations means that for Taiwan, it's not so important to pay close attention to 2024, 2025, or 2027. The most important thing is to work out how soon we can be ready."
The backlogged U.S. defense production system is also a major challenge, experts noted, now stretched even tighter by the war in Ukraine. "Look at how we have been buying F-16s for five or six years but we still don't have them," Lee pointed out. "What can we do to immediately deter China and defend ourselves? That's where we need to be investing."
U.S. capabilities need to advance, too, Aquilino said. One of the things he's pushing for are advanced long-range missiles that can be launched from air or sea to take out an adversary's ships in the region.
Back in his office, overlooking the military base that was the site of a catastrophic surprise attack more than eight decades ago for which the U.S. military was not prepared, Aquilino is determined that the United States not witness another Pearl Harbor.
Much has changed since then. The U.S. military holds more than 100 exercises with countries in the Indo-Pacific each year. Aquilino commands 375,000 troops and civilians in the region. And, after China, the top five economies in the region are all democracies.
But Beijing, which is developing advanced hypersonic missile capabilities and is on course to have 1,500 nuclear weapons in the next decade, is threatening to destabilize what Aquilino calls the "rules-based order" that has enabled nations "over the past eight decades to be secure, sovereign, prosperous."
Defense Secretary Lloyd Austin has given him two missions, he said. The first: do everything in his power to avoid a war in Pacific. "We spend a lot of time working to prevent that conflict," he noted.
The second mission, if it comes to war, is to fight and win. "If deterrence fails," Aquilino said, "Indo-Pacom is prepared to do that mission as well."
Add TheJapanNews to your Google News feed.