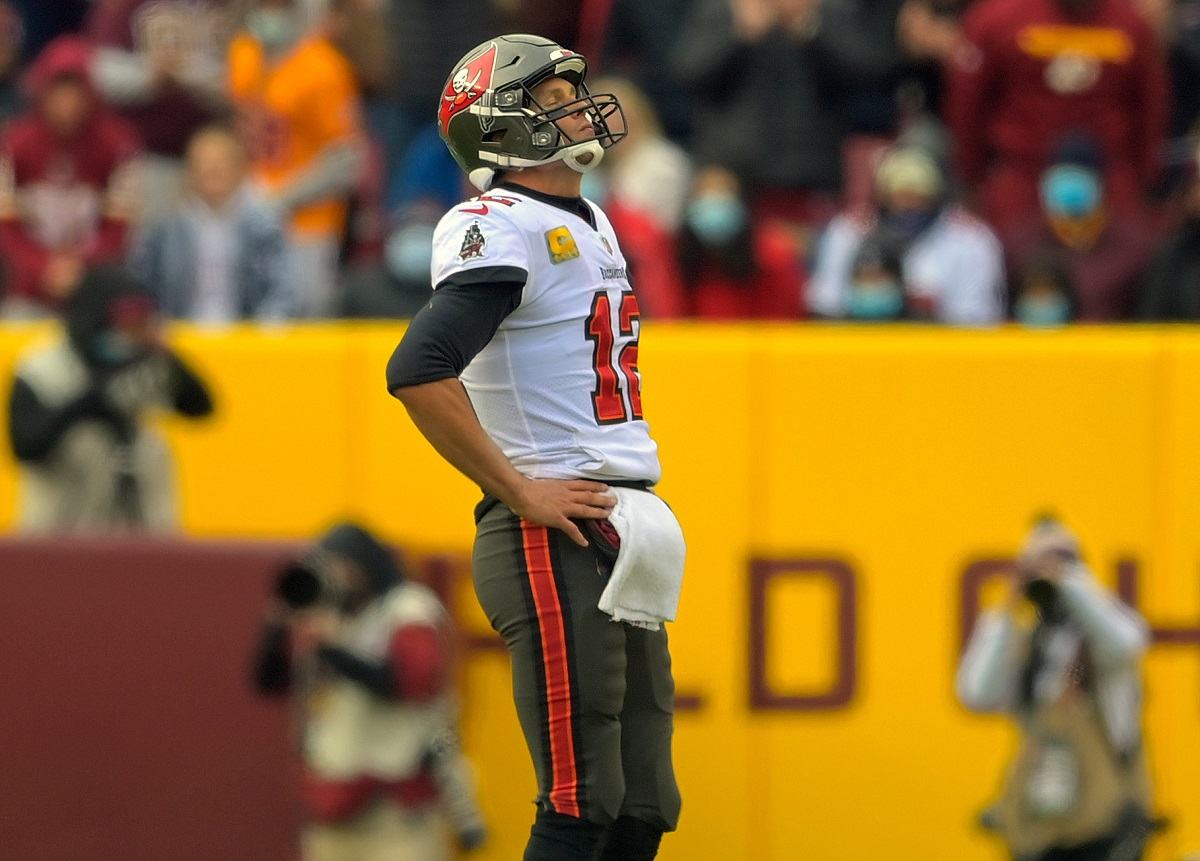 17:55 JST, February 2, 2023
When Tom Brady went fishing with his boy on a Sunday night in midseason, you sensed the close could be coming. There was peace in the picture, and peace was not something the perpetually discontented Brady ever sought during his triumphalist, over-striving, tablet-hurling 23 NFL seasons. There was peace too in the simple, subdued self-made video he released announcing his retirement alone on a beach early Wednesday morning. Note that the sun was coming up on him, not going down.
"Good morning, guys, I'll get right to the point right away. I'm retiring. For good," he said.
Brady leaves football seeming more emotionally worn out than physically, which is perhaps his most revolutionary act. It may be a more important legacy than his all-time passing records and forklift-heavy pallet of trophies. He's the only player to win seven Super Bowls – and four of them came after his 37th birthday, proving that it's possible to change the pace of how one ages. His self-determined walk away into the sunrise is a victory over a ruinous game that would have stolen the jersey off his back years ago had he not been so calculatedly self-protective. Was he ruthless and selfish toward the end in seeking to maximize his talents, options, value and control? Certainly, but Brady is no different in that from any other league power broker, unusual only in that he wore pads and not a suit.
His body had plenty of athletic life left in it: After his stutter-step retracted retirement last season, he still finished third in the league in passing in 2022 and made the playoffs at the age of 45. What got him was all the unseen, unphysical burdens that can settle on a man's mind and tense shoulders in his 40s: a cleave in his marriage, parenting concerns with three children, a crypto lawsuit, too many business obligations.
Throughout his career, he had to win on schooled awareness and precise arm accuracy rather than innate gifts, and that meant he had to train more tediously than other greats. As he once told me years ago, "If I don't really work at it, I'm a very average quarterback." He had to be a conservationist who measured every morsel he put in his mouth, and he gauged every activity by whether it was an "input" or "output" to competitive energies. The years of inherent rigidity in all that training likely drained him more than game days did. It was difficult for him to ever relax, and he found it impossible to coast.
His main driver, he always said, was "insecurity." His broadcaster friend Jim Gray recalled how Brady once talked with a pro golfer who had played a poor round and strolled off saying, "Sometimes that's just how it goes." Brady couldn't believe the guy's acceptance. "There's no that's just how it goes," he said. At least, not for him. The game taxed all of him. "For me, football is a challenge, emotionally, spiritually, physically, and mentally," he said. For most of his career, he loved that about it. But it came with a personal price tag.
In a pregame news conference before his last Super Bowl in 2021, Brady mused on retirement and said, "I think I'll know when it's time. . . . I think I'll know, and I'll understand that I gave everything I could. . . . You put a lot into it. I don't think I can ever go at this game half-assed. You know, I got to put everything into it. So, when I put it all out there, and I feel like I can't do that anymore – I don't feel like I can commit to the team in the way that the team needs me – then I think that's probably time to walk away."
His exhaustive, obsessive work at the smallest details allowed him to transfer his excellence from the New England Patriots to the Tampa Bay Buccaneers and lift yet another Lombardi Trophy and Super Bowl MVP award. What he brought to the Bucs culture was the example that "the little things mattered," his former coach Bruce Arians asserted. What Brady did was show the Bucs "why he wins," running back Leonard Fournette observed.
But the commitment clearly wasn't there this season; he finally declined to give all of himself. His unprecedented 11-day break from training camp, as it turned out because he was dealing with his impending divorce – and a shockingly visible weight loss that left him gaunt – should have been greeted with the humane and common-sense recognition that he was suffering badly. Instead, expectations remained the same, and he tried to shoulder them, without once publicly admitting that he couldn't possibly play with his usual relish for the grind.
But you could see it in the taut, thin face, the profane outbursts of frustration on the sideline. Brady had remarked in a podcast interview after winning that seventh Super Bowl, "Sports is very real time. What you see on that field from me is really me, it's not an actor. This is my life. These are my real emotions. This is real joy. This is real anger. This is real disappointment. And those things are a really vulnerable place to be."
It's apparent now that what NFL viewers observed in real time was a great champion struggling with vulnerability, as his sports immortality ran bang into his human frailties. And it finally caused him to accept that sometimes, that's just how it goes. "I'm 45 years old, man. There's a lot of s— going on. So you've just got to try to figure out life the best you can," he said when he came back to training camp.
You hope that what Brady felt sitting on that sand dune filming his retirement announcement was a sense that he had figured his life out. You hope that he has finally laid down his all-in-ness, and can go on peaceably to less rigid and obsessive pursuits. Like fishing with his son on a Sunday, a simple and commonplace pleasure in the week of an ordinary middle-aged man.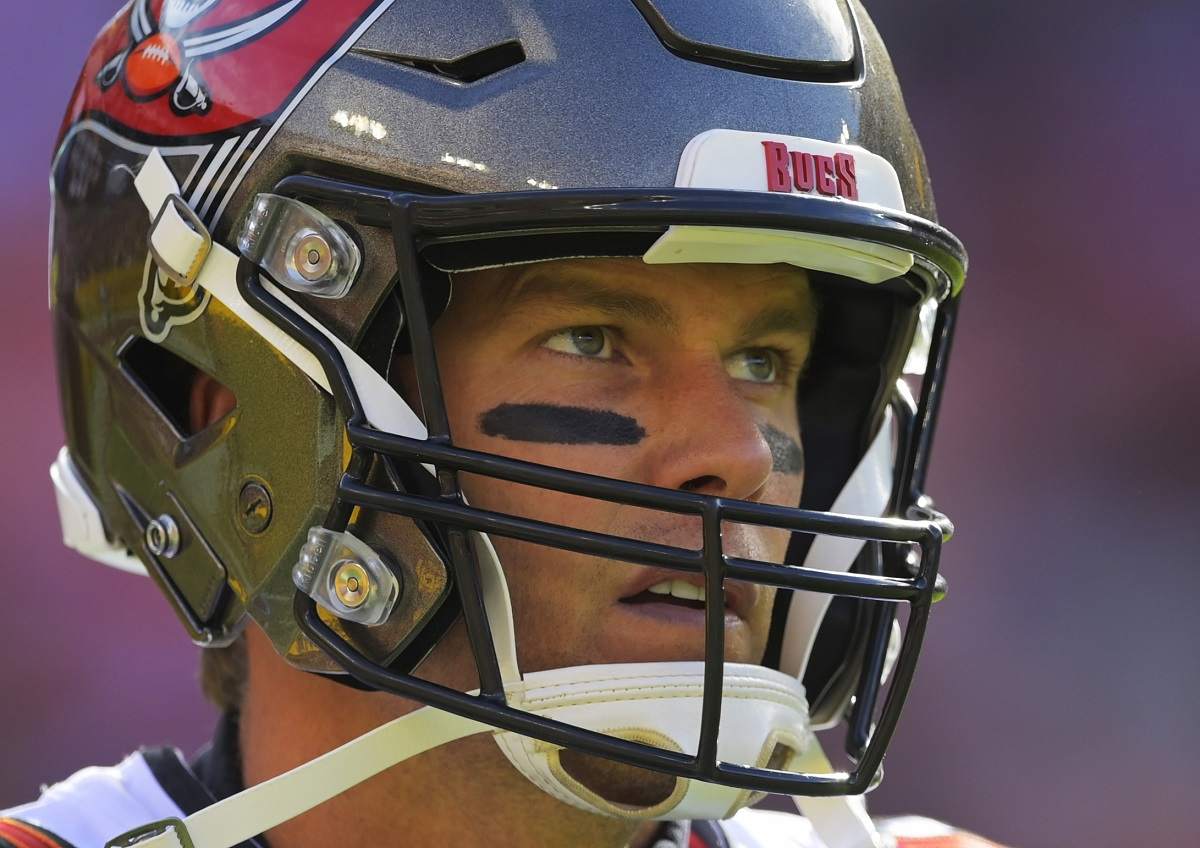 Add TheJapanNews to your Google News feed.