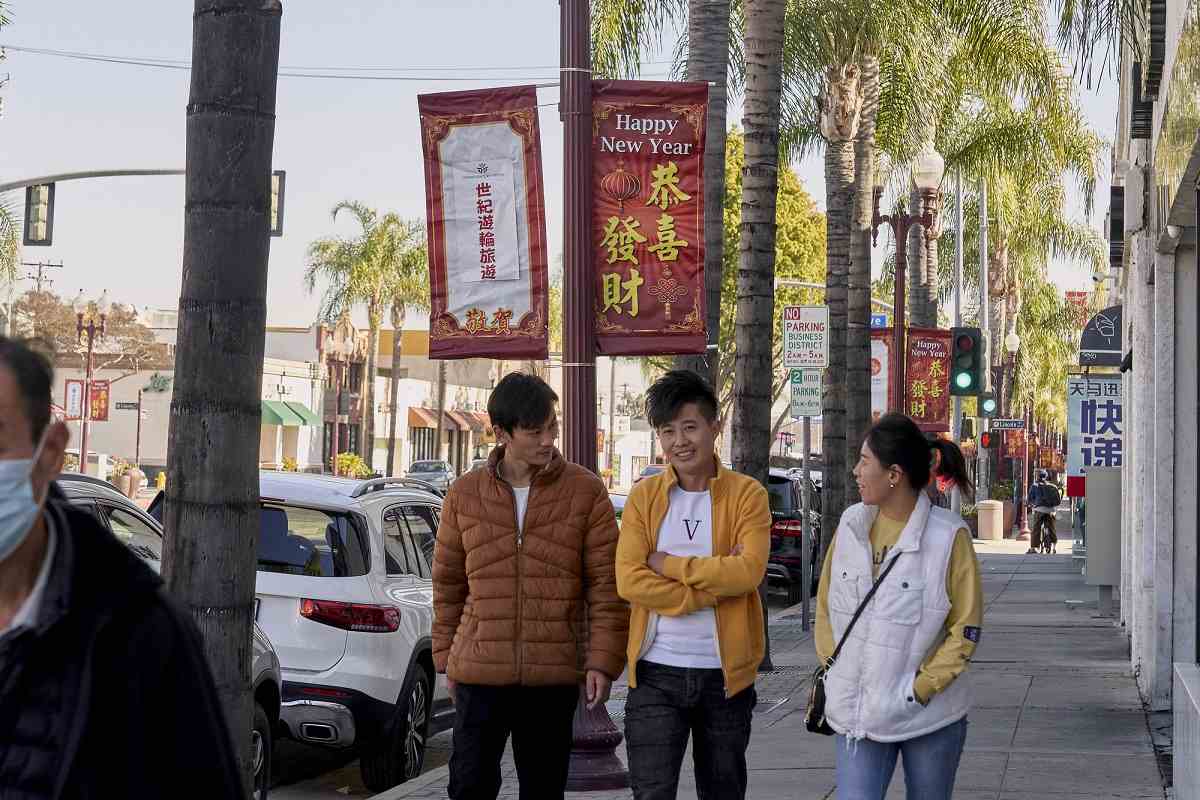 16:32 JST, January 25, 2023
The community had forgone Lunar New Year parties since the pandemic struck, so this month, Tho Nguyen vowed to throw the biggest bash yet. There would be dance-offs, martial arts performances and a culinary treasure trove of sticky rice rolls. There would also be security guards and plainclothes informants watching for anything amiss.
America's gun violence, coupled with a rise in anti-Asian hate, had motivated Nguyen, vice president of a Vietnamese American association in North Carolina's capital, to beef up defense measures for the stadium event on Jan 15. Still, he said, navigating the threat hadn't prepared him for the pain of another Asian heritage celebration ending in bloodshed.
"My wife and I, we were in disbelief," Nguyen said. "It's heartbreaking. It lingers. This is going to be a mark on every Lunar New Year going forward."
For Asian Americans across the United States, the holiday season was supposed to be about getting together, nurturing bonds, dancing and splurging on festive treats. The merriment ended Saturday night when a gunman entered a beloved ballroom at the heart of the country's first suburban Chinatown and shot 20 people, killing 11. The nation was still absorbing the horror of the Monterey Park, Calif., massacre when, about 380 miles upstate, another assailant ambushed two mushroom farms in Half Moon Bay on Monday, gunning down seven workers, some of Asian descent.
More mass killings, more collective grief – and this time, Asian Americans and immigrants are shouldering the bulk of the agony. Instead of revelry, people are organizing candlelight vigils, memorials and funeral funds. Lunar New Year events are adding more protections or shutting down. Advocates are scrambling to help the wounded and families of the dead while flagging shortages of multilingual medical workers and mental health counselors who can navigate cultural differences.
Guards had just been lowering. On top of enduring two years of the coronavirus – falling ill and mourning deaths and pausing life just like everyone else – Asian Americans have been the target of a torrent of prejudicial violence. Hate crimes have surged since 2020, according to one recent study, fueled in part by misplaced blame for a virus first reported in China. The number of Asian Americans and Pacific Islanders who reported an attack in San Francisco skyrocketed 567 percent from 2021 to last year. This week, someone called a Los Angeles-area hospital where shooting victims were receiving treatment and threatened to "finish the job."
"We have felt like we've had a bull's eye on our back this entire pandemic," said Connie Chung Joe, chief executive of Asians Advancing Justice in Southern California. The thousands of people who'd gathered over the weekend in Monterey Park to usher in the Year of the Rabbit – those who'd planned to twirl the night away at the Star Ballroom Dance Studio before the bullets started flying – had represented a jubilant return to normalcy.
"When you saw the large crowds on Saturday, it signified that people were feeling safe again," Joe said. "Now we are feeling that fear again. We are still being hit."
Thomas Wong, a city council member in Monterey Park, had been blocks away from the dance studio before the attack, speaking at the opening ceremony for a festival that drew large crowds. The Asian-majority city about 15 minutes east of downtown Los Angeles has historically been a prime destination for Lunar New Year revelers.
"A stunning contrast going from that kind of high and excitement and hope just to absolutely senseless tragedy and shock and deep, deep sadness," Wong said.
Celebrations had been paused for three years because of the pandemic, he said, and people were eager for a fresh chapter. "To start out the Lunar New Year this way, for many in our culture, is being taken as just a tragic sign," said Wong, whose parents are Taiwanese and Burmese.
The city has set up a bilingual support center for survivors tailored to multiple cultures, but Wong worried that some immigrants, particularly older ones, frown upon seeking mental health care, which some view as taboo. The victims had all been in their 50s, 60s and 70s. Those who witnessed the carnage, those who lost a loved one, would require special care.
"We have a long road ahead," Wong said.
Police haven't established a motive for the 72-year-old gunman who stormed the ballroom. Huu Can Tran, a Vietnamese immigrant who had danced at Star, was found dead the next morning with a self-inflicted gunshot wound. Authorities said the Half Moon Bay attacker, identified as 66-year-old Zhao Chunli, had committed "workplace violence."
Arah Kang, a 27-year-old program manager in Atlanta, said the ghastly news transported her back to when a White man went on a shooting rampage at spas and massage parlors in her city two years ago, killing eight people – six of whom were women of Asian descent.
For two months after, Kang, a Korean American, carried a stun gun in her purse. She'd recently felt safe enough to go out unarmed.
"All just for us to be sobered by harsh reality again," she said.
The comments on social media this week angered her. People noted that the California attackers were Asian – "as if it negates or dismisses our grief simply because it is our own people," she said – but one silver lining stood out: People from different backgrounds were coming together.
"It's unfortunate that tragedies do bring communities closer," she said. "These issues are very real, and it's going to take time to keep working on them and heal from them."
Plans to increase police presence at Lunar New Year events has stirred tensions on the Yale University campus.
Tony Ruan, a 19-year-old sophomore and moderator for the Asian American Students Alliance, said the group postponed its celebrations. The Yale-China Association's annual Lunarfest, however, will still bring a traditional lion dance troupe back to New Haven this weekend for the first time since 2020. When the city's mayor announced a heightened officer presence, Ruan and his peers pushed back.
"Increased policing in the long term has not been a successful solution for stopping violence in either our community or other communities of color," he said.
Christine Chen, executive director of Asian Pacific Islander American Vote, a nonprofit organization focused on boosting civic engagement in minority communities, said she expected to see intensified debates about how to stop the violence.
"I think we're going to be talking more about gun control," she said.
Asian Americans, according to her group's surveys, overwhelmingly support tighter regulations. Though Asians are less likely to own a firearm, some first-time buyers told researchers during the pandemic that worries about racism had inspired their purchase.
"What does this mean in terms of action?" she asked. "Is our community going to be more involved in trying to push for legislation changes?"
Chen was at the Sundance Film Festival in Park City, Utah, when word spread about the shooting at Star. She'd intended to spend the weekend with Asian American directors and filmmakers, discussing how to get diverse stories in front of wider audiences. Then her circle pivoted to crisis response.
A White House staffer in the room, she said, relayed information about the mass killing to the Biden administration. Chen lent her communications staff to the Monterey Park mayor's office, guessing they were about to be flooded with global attention and could use more hands to manage the emergency.
Once that rush slowed, the next attack in Half Moon Bay erupted.
"We're all just reeling," Chen said, "just trying to make sense of it."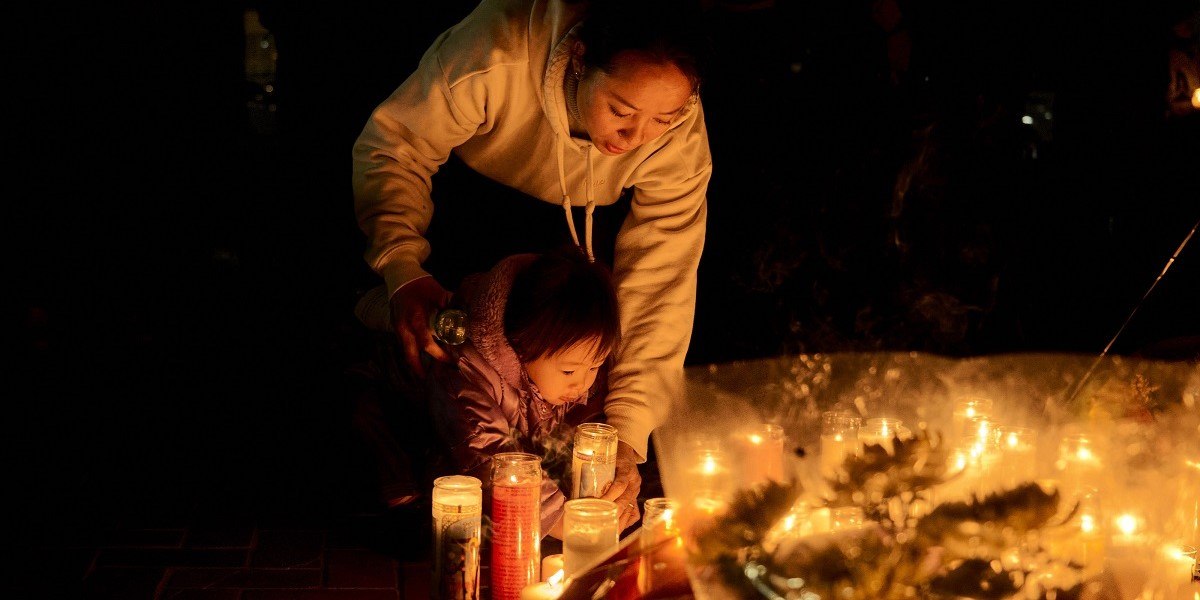 Add TheJapanNews to your Google News feed.