Five young NBA players ready for all-star caliber seasons in 2022-23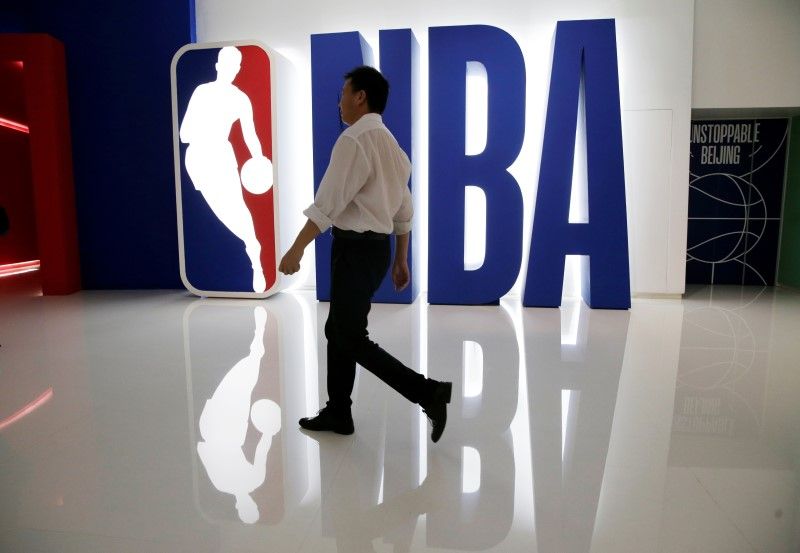 12:57 JST, September 6, 2022
Salt Lake City won't host the NBA All-Star Game until February, but start bracing now for what will be an epic roster crunch.
Consider this star-studded 12-man roster of players who missed out last season due to injuries, other absences or slow starts: Kevin Durant, Kyrie Irving, James Harden, Anthony Davis, Kawhi Leonard, Paul George, Klay Thompson, Damian Lillard, Jaylen Brown, Zion Williamson, Bradley Beal and Pascal Siakam. On paper, Team Absentees looks as good or better than Team LeBron, which prevailed in Cleveland thanks to Stephen Curry's 50-point explosion to win MVP. All 12 guys should be candidates in 2023.
Then, there are the seven first-time all-stars who made the cut for Cleveland: Ja Morant, Andrew Wiggins, Darius Garland, Fred VanVleet, Jarrett Allen, LaMelo Ball and Dejounte Murray. With the exception of Morant, whose meteoric rise has made him one of the league's most popular figures, this group could have its hands full earning a return trip.
These countervailing forces – big names seeking to reclaim their spots from 2022 newcomers who are trying to hold on – will squeeze a third group: talented youngsters trying to make their all-star debuts. With that in mind, here's a look at five players hoping to crash the party in Salt Lake City, plus the hurdles they must overcome to get there.
1. Anthony Edwards, Minnesota Timberwolves.
Much like Morant, Edwards has the athleticism and charisma to be a potential face of the league. The 2020 No. 1 overall pick is a leading candidate to win Most Improved Player honors, as he could mimic Morant's third-year leap for the improved Timberwolves, who went all-in by pairing Karl-Anthony Towns with Rudy Gobert this summer. Edwards, 21, averaged 21.3 points on improved efficiency in his second season, and he could top 25 points per game this year if he learns how to better translate his explosiveness on the ball into more free throw attempts.
This bullet train faces two potential hang-ups. First, Edwards must crack the deep pool of backcourt talent in the Western Conference that includes Curry, Lillard, Morant, Luka Doncic, Chris Paul and Devin Booker, among others. There's no shame in getting snubbed from that group, but Edwards could enjoy a little extra wiggle room after the Cleveland Cavaliers traded for Donovan Mitchell.
Second, Edwards will probably be competing with his own teammates. It's hard to imagine Minnesota landing three selections unless it somehow sits atop the West standings, and both Towns and Gobert are three-time all-stars who should be strong candidates again this season. The league's coaches, who vote on the reserves, could reward Edwards if he emerges as the Timberwolves' leading scorer and then pick one of Minnesota's twin towers.
2. Evan Mobley, Cleveland Cavaliers.
Mobley, the 2021 No. 3 pick and the 2022 Rookie of the Year runner-up, was one of three Cavaliers who deserved serious all-star consideration last year. Ultimately, he lost out to Garland and Allen, his more experienced teammates. That's just how it goes, given that Blake Griffin and Yao Ming have been the only rookie all-stars since 2000.
Though Mobley's game is predicated on defensive versatility rather than eye-popping scoring, his impact on winning has already earned him plenty of respect within the league. The 21-year-old big man should mature into a Defensive Player of the Year candidate, and he has a chance to compete this year with the likes of Siakam, Khris Middleton and Jimmy Butler for an Eastern Conference frontcourt reserve spot.
Domantas Sabonis, a two-time East selection in 2020 and 2021, changed conferences at last year's trade deadline, which could help. Still, Cleveland will probably find it much harder to land two all-stars in 2023, and both Garland and Allen remain viable candidates. The blueprint for Mobley (15 PPG, 8.3 RPG) is Davis, who raised his scoring average from 13.5 points per game as a rookie to 20.8 points per game as a sophomore all-star.
3. Jamal Murray, Denver Nuggets.
It's easy to overlook Murray, who hasn't played since April 2021 due to an ACL injury that sidelined him for the Denver Nuggets' last two postseasons. But the last time the 25-year-old guard was on the playoff stage, he averaged a whopping 26.5 points, 4.8 rebounds and 6.6 assists per game as Denver reached the 2020 Western Conference finals.
To fight through the West's backcourt logjam, Murray will need to quickly reestablish himself as a three-point shooting threat and a coldblooded closer. While Nikola Jokic kept the Nuggets afloat with back-to-back MVP campaigns, Murray's patient approach to his recovery should pay dividends on a reworked roster that pairs offensive firepower with improved defensive chops.
Denver could challenge for the West's top seed, which would set up Jokic for a starting all-star spot and Murray as a reserve. As points of comparison, Utah landed three all-stars in 2021 and Phoenix landed two in 2022 thanks to their excellent early season records.
4. Cade Cunningham, Detroit Pistons.
Although Cunningham finished third behind Scottie Barnes and Mobley in Rookie of the Year voting, the 2022 No. 1 pick might enjoy the clearest path to Salt Lake City. Barnes must compete with VanVleet and Siakam to be Toronto's representative. Mobley, as mentioned, is in the same predicament with Garland and Allen. But Cunningham, 20, is the Detroit Pistons' clear-cut centerpiece, and he enters his second season with momentum after averaging 21.1 points, 5.7 rebounds and 6.5 assists after the all-star break.
Cunningham will have all the touches and shots he can handle on a Pistons team that is still in the early stages of rebuilding around him. Jerami Grant, last year's leading scorer, was traded to the Portland Trail Blazers, further opening the door for Cunningham to score and play-make to his heart's desire.
The Pistons would love to climb into the play-in mix, but even if they falter Cunningham could claim an all-star spot with massive second-year numbers like Trae Young in 2020. There are plenty of other rising candidates to consider in the East backcourt – including Young, Murray, Garland and Ball – but Cunningham projects to be as polished and complete as any of them.
5. Desmond Bane, Memphis Grizzlies.
Bane doesn't boast the high-lottery pick hype enjoyed by the other four members of this list, but he proved to be a critical driver of the Grizzlies' breakthrough last season. The 24-year-old guard is an analytics darling thanks to his knockdown three-point shooting, efficient scoring and physical defense. Although he was overshadowed by Morant, Bane averaged 18.2 points, 4.4 rebounds and 2.7 assists per game in his second year, numbers that put him in the same ballpark as recent all-stars like Middleton and Victor Oladipo.
With Jaren Jackson Jr. sidelined early in the season, Bane's offensive role could expand to the point that his production matches a player like Thompson, who earned five straight all-star selections for the Warriors. If the Grizzlies can follow up their 56-win campaign with another sensational regular season, Bane would be the natural pick to be the team's second selection. For that reason, he might find it easier to grab a spot than Mikal Bridges, who must battle with Paul and Booker in Phoenix, or Tyrese Maxey, who follows Joel Embiid and Harden in Philadelphia.
Honorable Mention: Scottie Barnes (Toronto Raptors), Mikal Bridges (Phoenix Suns), De'Aaron Fox (Sacramento Kings), Shai Gilgeous-Alexander (Oklahoma City Thunder) and Tyrese Maxey (Philadelphia 76ers)
Add TheJapanNews to your Google News feed.