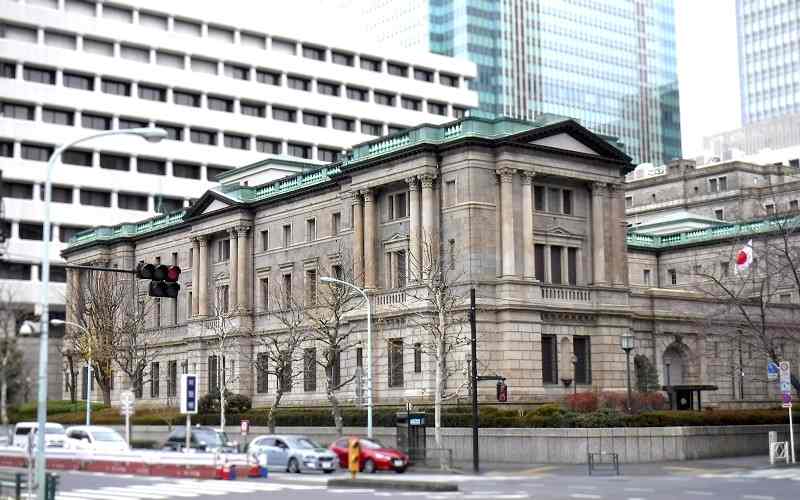 19:41 JST, March 29, 2023
TOKYO, March 29 (Reuters) – Bank of Japan (BOJ) Deputy Governor Shinichi Uchida said on Wednesday a tweak to the central bank's bond yield control policy will "undoubtedly" become an option if economic and price conditions justify phasing out stimulus.
In his first public appearance since assuming the post earlier this month, Uchida said the BOJ may consider various means or policy steps, including those not taken now, once prospects heighten for inflation to sustainably hit its target.
If various conditions fall in place, some sort of change to yield curve control may become necessary. If conditions turn positive, (a tweak) will undoubtedly become a possibility, Uchida told parliament.
We won't rule out any option, if we deem it as necessary for Japan's economy and achievement of price stability, Uchida said, when asked by an opposition lawmaker whether the BOJ could raise its long-term yield target, while keeping short-term interest rates very low.
Uchida said trend inflation was "extremely important" in judging whether Japan will sustainably meet the BOJ's 2% price target.
Rather than focusing on a particular set of indicators, however, the central bank will look comprehensively at various data in setting monetary policy, he added.
A career central banker, Uchida is one of two deputy governors. The other deputy, Ryozo Himino, is the former head of Japan's banking regulator. Both assumed their posts on March 20.
Under yield curve control (YCC), the BOJ guides short-term rates at -0.1% and the 10-year bond yield around 0% as part of efforts to reflate growth and sustainably hit its 2% inflation target.
The BOJ's huge bond buying to defend its yield target has drawn criticism from analysts and some lawmakers for causing dysfunctions in the market and distorting the shape of the yield curve.
With inflation already exceeding its target, markets are rife with speculation the BOJ could tweak or end YCC when new governor Kazuo Ueda succeeds incumbent Haruhiko Kuroda whose second, five-year term ends in April.
BOJ officials, including Kuroda, have repeatedly said the central bank will not roll back its massive stimulus until the recent cost-push inflation turns into one driven by strong demand and higher wage growth.
Deputy governor Himino echoed that view on Wednesday, telling the same parliament committee the BOJ must maintain ultra-loose policy to support the economy and lay the groundwork for firms to hike wages.
Add TheJapanNews to your Google News feed.