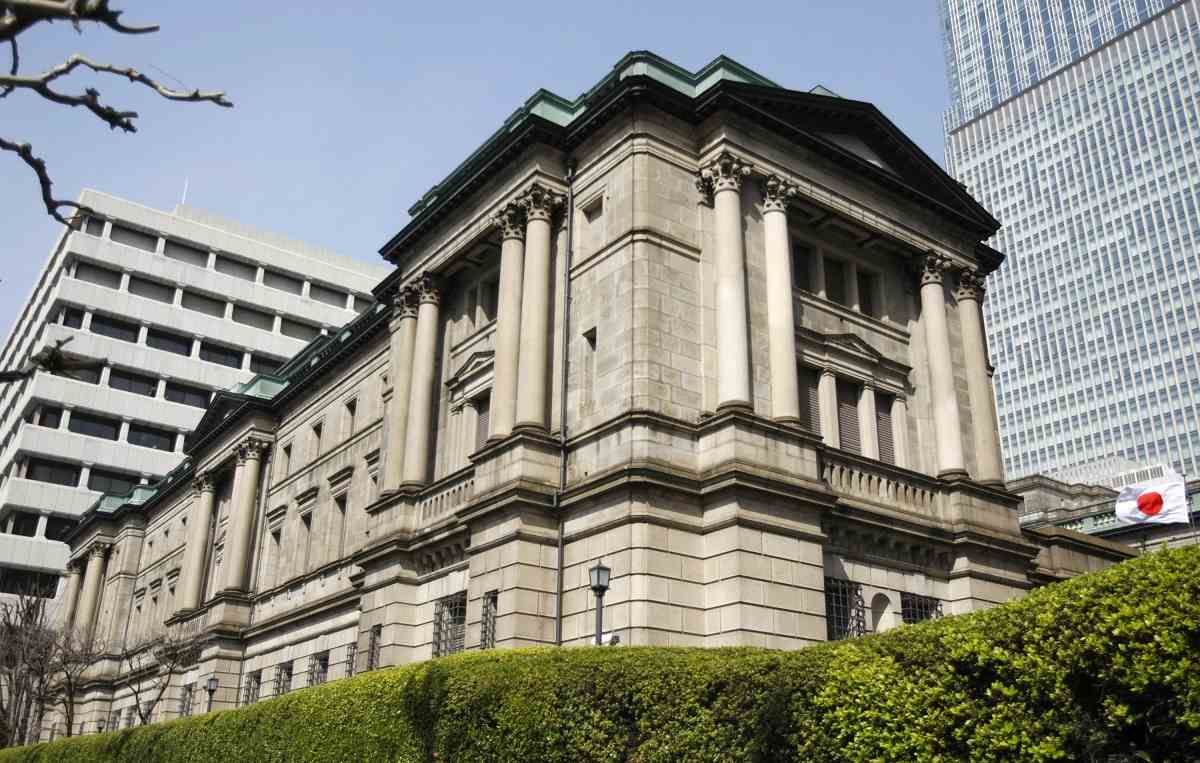 14:15 JST, February 13, 2023
TOKYO, Feb 13 (Reuters) – Once again, three men are set to lead the Bank of Japan (BOJ), underscoring the hurdles women face in reaching leadership positions in a country that ranks the lowest among advanced economies for gender equality.
Prime Minister Fumio Kishida is set to nominate academic economist Kazuo Ueda, 71, as BOJ governor on Tuesday, and Ryozo Himino and Shinichi Uchida as his deputies, officials with knowledge of the matter told Reuters.
No woman has held any of the top posts in the central bank's 140-year history, though several were considered contenders for deputy roles this time.
"This is a problem that is not going to change easily," said Momoko Nojo, a prominent campaigner for gender equality in Japan. "The BOJ, even now, from the entry level it's mainly men … There's no diversity."
The BOJ ranked 142nd of 185 central banks on gender equality, according to a report last year by the Official Monetary and Financial Institutions Forum. About 11% of central banks surveyed had a female governor, a record high, while 37% had female deputy governors.
Japan's central bank has promised to improve its gender diversity, pledging two years ago to raise the ratio of female managers from 6% to 10% by 2023 through career support and training. That target is far below the European Central Bank, where women hold 30% of management roles.
The BOJ did not immediately respond to queries about its efforts to promote women.
Its annual review last year did not specify progress towards its gender diversity goal but said the BOJ had "proactively recruited women" in the fiscal year to March, with women accounting for over 30% of recruits on track to be director, chief manager and above.
The issue is far bigger than the central bank. Kishida has just two women in his 20-person cabinet.
The Cabinet Office said they do not have a specific plan to increase the number of women ministers but that they are working towards raising the number of women candidates in parliamentary elections to 35% by the end of 2025.
Shinzo Abe, a long-serving predecessor of Kishida's, had touted "womenomics," vowing to make Japan a nation where "women can shine." But his government delayed from 2020 to 2030 its target of boosting the proportion of women in leadership posts to 30%.
Japan has had two women foreign ministers but none as prime minister or finance minister. Tokyo elected its first female mayor in 2016.
Women make up just 15% of Japan's senior public and private-sector officials and managers, according to data collected by the International Labour Organisation.
Japan ranked 116 out of 146 countries on gender parity in the World Economic Forum's global report last year, the lowest of any country on the International Monetary Fund's list of advanced economies.
Some were pleasantly surprised that three women – think tank head Yuri Okina, BOJ executive Tokiko Shimizu and former BOJ board member Sayuri Shirai – were being touted for a BOJ deputy role in recent weeks.
"The fact that there had been a great deal of chatter about having women in the central bank's leadership was actually refreshing," said Shihoko Goto, deputy director for the Asia Program at the Wilson Center, a U.S.-based think tank.
Goto said the BOJ and other top institutions needed to do more to nurture female leaders and stimulate a broader shift across private industry.
Having women in prominent roles of public interest would help tackle "persisting gender discriminations" in Japan, said Kazuo Yamaguchi, professor of sociology at the University of Chicago.
But Nojo, the campaigner, said the BOJ's slated appointments are just another example of the slow pace of change in a conservative, patriarchal society.
"It seems to happen like this every time," she said.
Add TheJapanNews to your Google News feed.