Australian Prosecutors Drop Case against Actor Amber Heard over Pet Yorkshire Terriers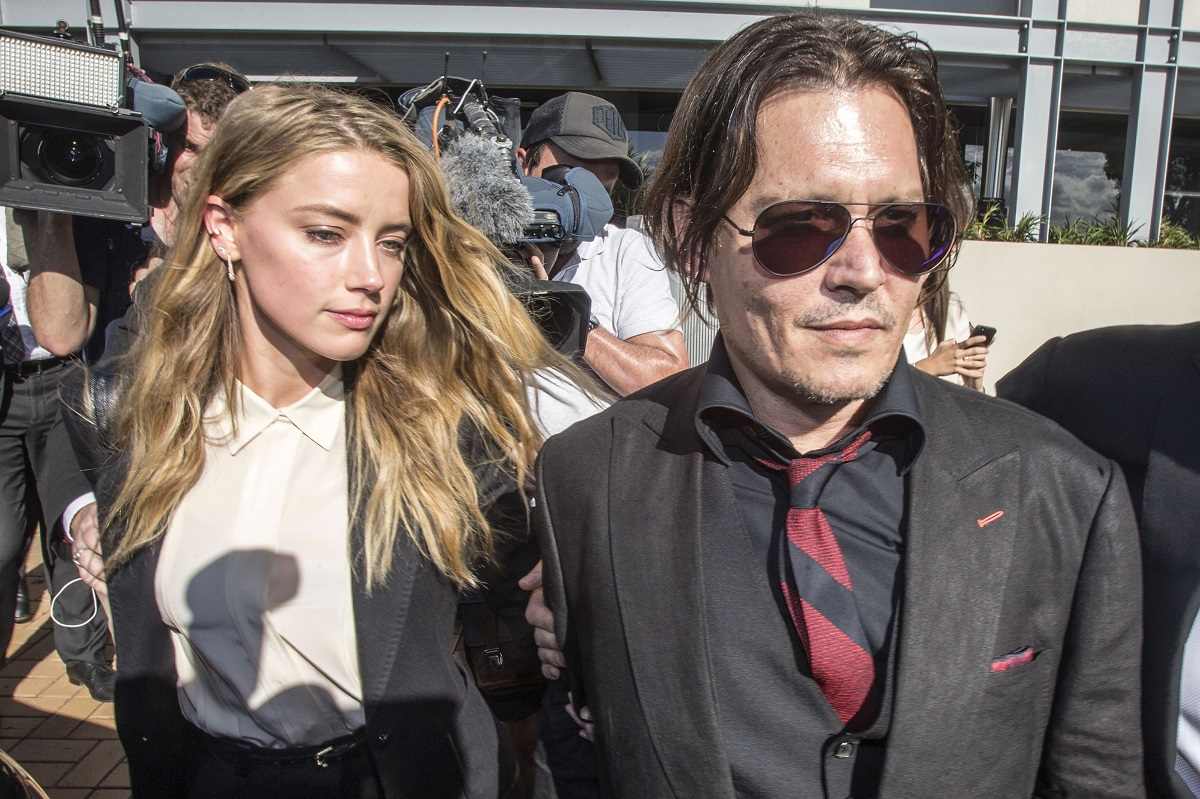 17:26 JST, August 31, 2023
CANBERRA, Australia (AP) — Australian prosecutors dropped a potential criminal case against American actor Amber Heard over allegations that she lied to a court about how her Yorkshire terriers Pistol and Boo came to be smuggled into Australia eight years ago, the government said Wednesday.
Heard and her then-husband Johnny Depp became embroiled in a high-profile biosecurity controversy in 2015 when she brought her pets to Australia's Gold Coast, where Depp was filming the fifth movie in the "Pirates of the Caribbean" series.
Australia's Department of Agriculture, Fisheries and Forestry, a biosecurity watchdog, said the Commonwealth Director of Public Prosecutions decided against prosecuting 37-year-old Heard for allegedly feigning ignorance about the nation's strict quarantine regulations.
"Prosecution action will not be taken against … Heard over allegations related to her sentencing for the illegal import of two dogs," the department said in a statement.
The department had investigated discrepancies between what her lawyer told an Australian court in 2016 — when she admitted smuggling the dogs — and testimony given in a London court in 2020 when Depp, now 60, was suing The Sun newspaper for libel over allegations of domestic violence against his former wife.
Heard had pleaded guilty in 2016 at the Southport Magistrates Court in Australia to providing a false immigration document when the couple brought their dogs into Australia in a chartered jet a year earlier.
Prosecutors dropped more serious charges that Heard illegally imported the dogs — a potential 10-year prison sentence.
The false documentation charge carried a maximum penalty of a year in jail and a fine of more than 10,000 Australian dollars ($7,650). Magistrate Bernadette Callaghan sentenced Heard instead to a one-month good behavior bond, under which she would only have to pay a fine of AU$1,000 if she committed any offense in Australia over the next month.
Heard's lawyer, Jeremy Kirk, told the court that his client never meant to lie on her incoming passenger card by failing to declare she had animals with her. In truth, Kirk said, she was simply jetlagged and assumed her assistants had sorted out the paperwork.
But a former Depp employee, Kevin Murphy, told London's High Court in 2020 that Heard had been repeatedly warned she was not permitted to bring dogs to Australia. But she insisted, and later pressured a staff member to take the blame for breaking quarantine laws.
The department told the AP it collaborated with overseas agencies to investigate whether Heard had provided false testimony about her knowledge of Australia's biosecurity laws and whether an employee had falsified a statutory declaration under duress of losing their job.
The department had provided prosecutors with a brief of evidence against Heard, but no charges would be laid.
When the dogs were discovered in May 2015 following a trip from the couple's rented Gold Coast mansion to a dog grooming business, Depp and Heard complied with a government-imposed 50-hour deadline to fly them back to the United States or have them euthanized.
Pistol and Boo became Heard's property when the couple divorced in 2017.
Add TheJapanNews to your Google News feed.