Guatemala's President-Elect Faces Legal Challenges That Seek to Weaken Him. Here's What's Happening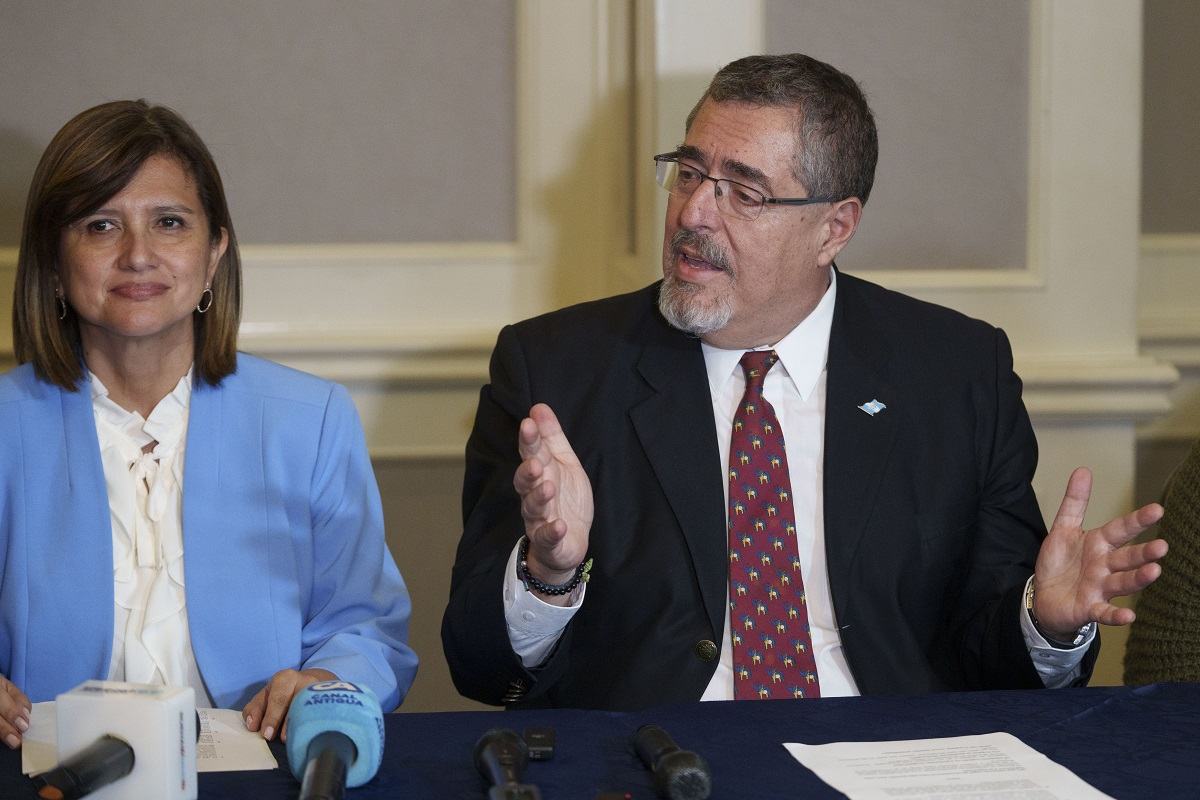 12:31 JST, August 30, 2023
GUATEMALA CITY (AP) — Guatemala's Aug. 20 presidential election has been bogged down in court and legal challenges despite the fact the results were clear: Progressive candidate Bernardo Arévalo won about 61% of the vote to conservative Sandra Torres' 39%. After weeks of uncertainty, the top electoral court finally certified Arévalo as the winner Monday.
But federal prosecutors are seeking to suspend his party, throwing into doubt whether he will have any support in congress. And Torres has filed court challenges seeking to overturn the election result, alleging fraud in the vote count — something none of the independent election observer groups reported.
How did it get so complicated?
FIRST, YOU HAVE TO UNDERSTAND CORRUPTION
Governmental corruption and impunity was so bad in Guatemala that in 2006 the country had to call in a United Nations-backed commission, known as CICIG, to combat it.
The commission's work led to some serious results: In 2015, Guatemala became one of the few countries in the world to force a sitting president, Otto Pérez Molina, to resign and immediately go to jail, along with his vice president.
The next elected president, Jimmy Morales — and much of Guatemala's political elite — decided things had gone too far. Morales kicked out CICIG in 2019.
THE HUNTERS BECOME THE HUNTED
Under current President Alejandro Giammattei and the attorney general he appointed, Consuelo Porras, the government has targeted criminal investigations not against corruption but against those who investigated and punished it.
Some 30 judges, magistrates and prosecutors involved in the investigation or processing of corruption cases have been forced to flee the country after facing legal action. Opponents and critics have also been targeted.
The U.S. government has cancelled Porras' U.S. visa, calling her actions unjustified.
WHAT DOES THIS HAVE TO DO WITH ARÉVALO?
Arévalo campaigned on one main pledge: cleaning up corruption. That made some in the current administration nervous at the all-too-real prospect of jail time.
Prosecutors claim they found evidence that some of the signatures gathered to register Arévalo's Seed Movement party were illegal. So Porras' office has requested the suspension of his political party — even though the law clearly says that can't be done during a campaign.
IS THIS 'LAWFARE?'
The term 'lawfare' is understood as the use of multiple prosecutions and lawsuits to intimidate, silence or discredit dissidents or opponents. Can it be applied to Guatemala's elections?
Consider this: Prosecutors and courts barred at least three of the most popular candidates from running in the first round on June 25 due to technicalities, in some cases ridiculously small.
And the attorney general's office raided the headquarters of the country's electoral authority hours after it certified the results of the first round to search and seize evidence from voter rolls related to the investigation of Arévalo's party.
IS THERE ANY MERIT TO PROSECUTORS' ALEGATIONS AGAINST ARÉVALO?
Prosecutors say one of the people who signed to register Arévalo's party in 2022 came forward to say his signature was falsified. And the attorney general's office said the names of 12 dead people were found among the 25,000 signatures and as many as 100 might have been falsified.
The office also claims some of the people collecting signatures were paid to do so — something that's legal and commonplace in the United States, for example. Arévalo's supporters say that's a small-potatoes argument for overturning millions of votes.
WHAT'S LIKELY TO HAPPEN?
Giammattei, who has sought to portray himself as above the fray of his attorney general's raids and prosecutions, has said he is willing to meet with Arévalo and fulfill the transfer of power to him Jan. 14.
There seems to be little that could be done to stop Arévalo from taking office, and his opponents' efforts now seem to be concentrated on ensuring he is a weak president with as little legislative support as possible.
Former congressman Roberto Alejos said prosecutors' decision to suspend Arévalo's party — which won 23 seats in congress — could at the very least prevent it from getting key committee assignments. But it's not just politics.
"What prosecutors are doing, intervening in the electoral process, is creating a great deal of legal instability," Alejos said, "and that could affect the economy, tourism, the rule of law and that could affect investment."
Add TheJapanNews to your Google News feed.