Average Long-Term U.S. Mortgage Rate Climbs to 7.09% This Week to Highest Level in More Than 20 Years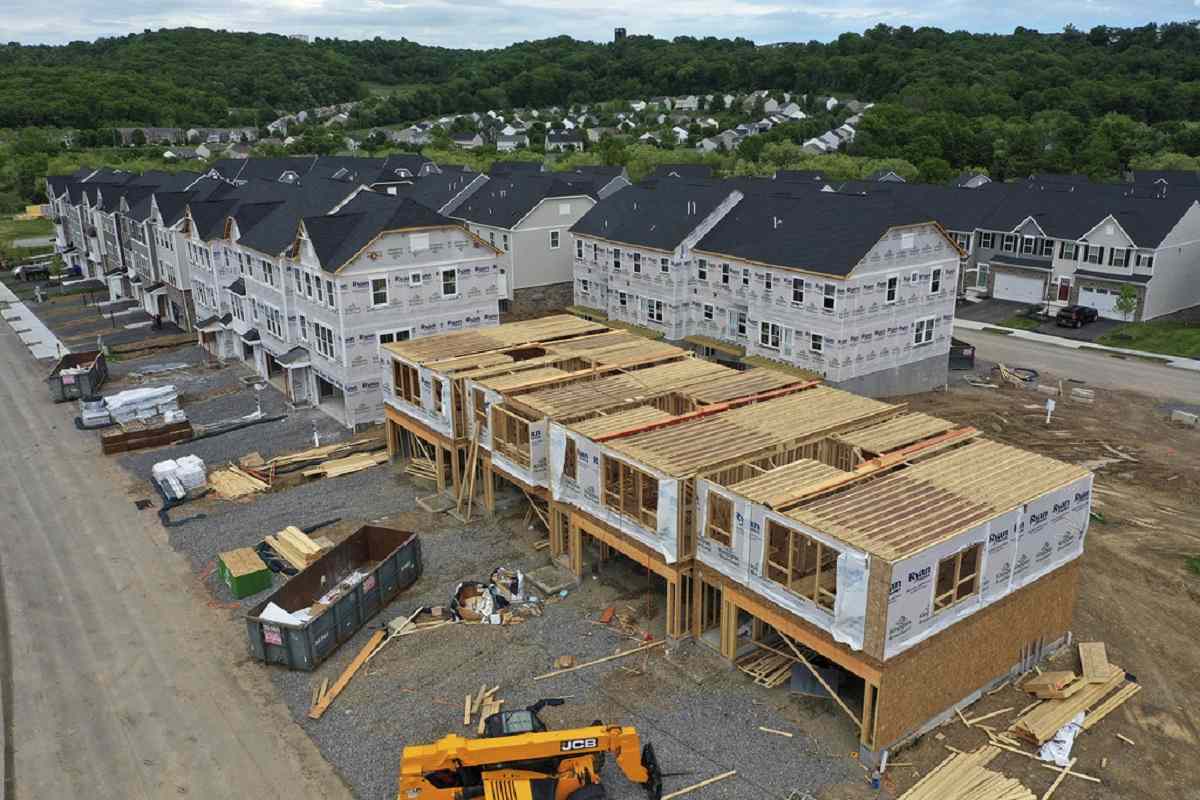 12:27 JST, August 18, 2023
The average long-term U.S. mortgage rate climbed this week to its highest level in more than 20 years, grim news for would-be homebuyers already challenged by a housing market that remains competitive due to a dearth of homes for sale.
Mortgage buyer Freddie Mac said Thursday that the average rate on the benchmark 30-year home loan rose to 7.09% from 6.96% last week. A year ago, the rate averaged 5.13%.
It's the fourth consecutive weekly increase for the average rate and the highest since early April 2002, when it averaged 7.13%. The last time the average rate was above 7% was last November, when it stood at 7.08%.
High rates can add hundreds of dollars a month in costs for borrowers, limiting how much they can afford in a market already unaffordable to many Americans.
"With prices even higher than they were a year ago in many markets, crossing the 7% mortgage rate threshold again could be what sets in motion a major contraction in the housing market this fall," said Lisa Sturtevant, chief economist for Bright MLS.
The latest increase in rates follows a sharp uptick in the 10-year Treasury yield, which has been above 4% this month and climbing. The yield, which lenders use to price rates on mortgages and other loans, touched its highest level since October on Thursday morning, and it's close to where it was in 2007.
The yield has been rising as bond traders react to more reports showing the U.S. economy remains remarkably resilient, which could keep upward pressure on inflation, giving the Federal Reserve reason to keep interest rates higher for longer.
"The economy continues to do better than expected and the 10-year Treasury yield has moved up, causing mortgage rates to climb," said Sam Khater, Freddie Mac's chief economist. "Demand has been impacted by affordability headwinds, but low inventory remains the root cause of stalling home sales."
High inflation drove the Federal Reserve to raise its benchmark interest rate 11 times since March 2022, lifting the fed funds rate to the highest level in 22 years.
Mortgage rates don't necessarily mirror the Fed's rate increases, but tend to track the yield on the 10-year Treasury note. Investors' expectations for future inflation, global demand for U.S. Treasurys and what the Fed does with interest rates can influence rates on home loans.
The average rate on a 30-year mortgage remains more than double what it was two years ago, when it was just 2.86%. Those ultra-low rates spurred a wave of home sales and refinancing. The sharply higher rates now are contributing to a dearth of available homes, as homeowners who locked in those lower borrowing costs two years ago are now reluctant to sell and jump into a higher rate on a new property.
The lack of housing supply is also a big reason home sales are down 23% through the first half of this year.
The average rate on 15-year fixed-rate mortgages, popular with those refinancing their homes, rose to 6.46% from 6.34% last week. A year ago, it averaged 4.55%, Freddie Mac said.
Add TheJapanNews to your Google News feed.