China's Defense Minister Promises to Boost Cooperation with Russian Ally Belarus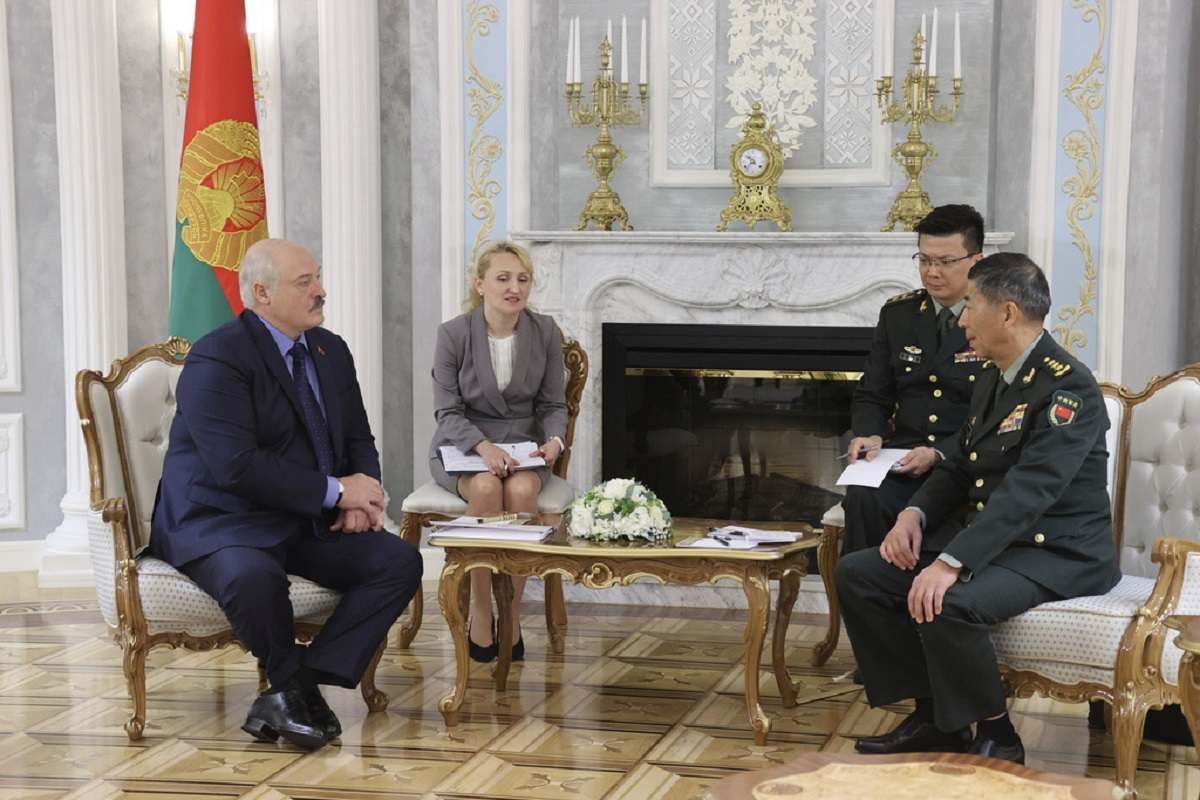 12:05 JST, August 18, 2023
TALLINN, Estonia (AP) — Chinese Defense Minister Li Shangfu on Thursday visited Belarus and said his country would increase military cooperation with Russia's neighbor and ally, where Moscow is deploying tactical nuclear weapons.
Shangfu met with strongman President Alexander Lukashenko in Minsk and said "the purpose of my visit to Belarus is precisely the implementation of important agreements at the level of heads of state and the further strengthening of bilateral military cooperation."
Neither side gave details of what the cooperation will entail, but the two countries have agreed to hold joint military exercises next year.
Li visited Russia just before going to Belarus.
Russian troops that were deployed in Belarus were part of Russia's invading force in Ukraine and Russian troops and weapons remain there.
Belarusian forces have not taken part in the Ukraine war and Lukashenko on Thursday said China's military assistance would not be directed against third countries. Lukashenko has previously said Belarus has taken delivery of Russian nuclear weapons and on Thursday he said they could only be used by Belarus if the country was under threat.
"Nuclear weapons, which are in Belarus, will not be used if there is no aggression against us," Lukashenko said, adding that Belarus would not enter into hostilities against Ukraine as long as its border was not violated.
China claims to be neutral in the conflict in Ukraine, but accuses the United States and its allies of provoking Russia and maintains strong economic, diplomatic and trade ties with Moscow.
Belarusian analyst Valery Karbalevich said the visit of the Chinese defense minister is "an important signal not only to the EU and the US, but also to Ukraine."
"With this visit, China marks the scope of its military interests and shows that it is interested in building up ties with Minsk and Moscow, including military cooperation, despite the dissatisfaction of Western countries," he told The Associated Press. "This is also a signal to Ukraine that the prolongation of the war can force China to take one side."
Add TheJapanNews to your Google News feed.