Militia Clashes in Libyan Capital have Killed 45, in City's Most Intense Bout of Violence This Year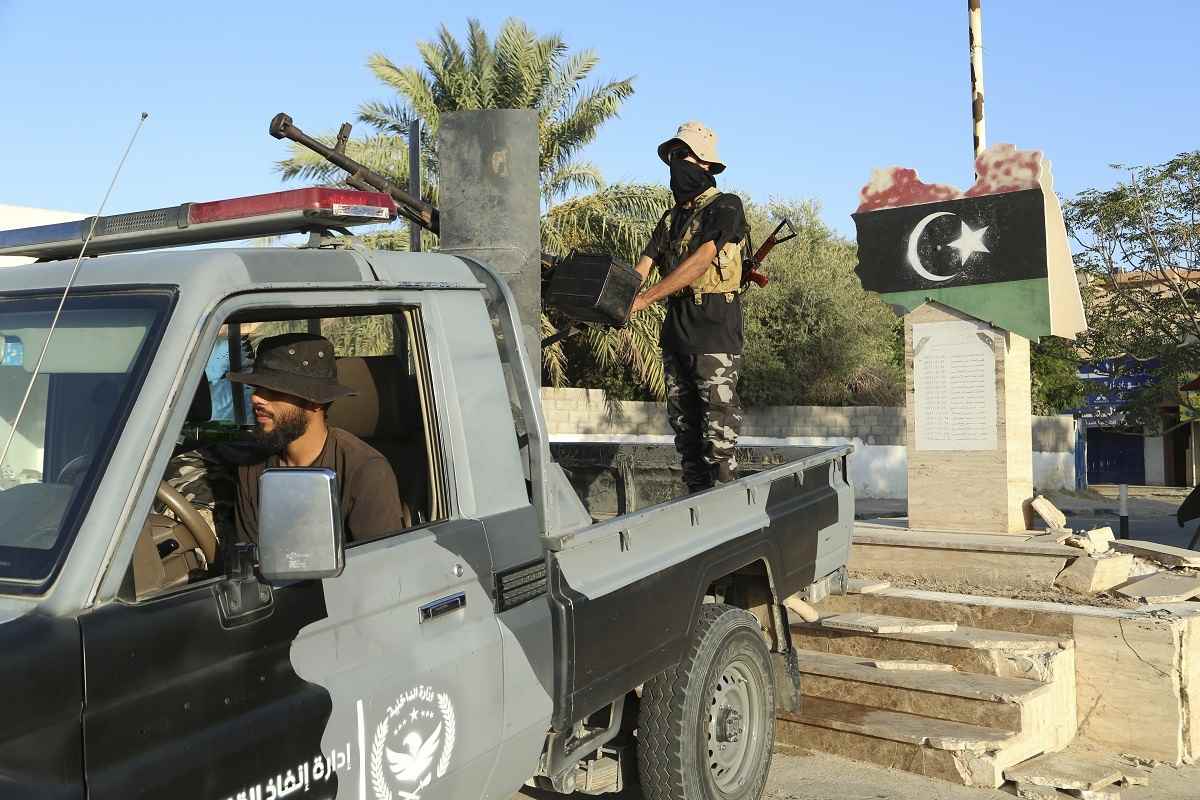 11:16 JST, August 17, 2023
CAIRO (AP) — The death toll in this week's clashes between rival militias in Libya's capital rose to 45 on Wednesday as troops fanned out across Tripoli to restore calm after a 24-hour bout of fighting that was the city's most intense violence this year.
The clashes erupted late on Monday between militiamen from the 444 brigade and the Special Deterrence Force, and continued into Tuesday evening. Tensions flared after Mahmoud Hamza, a senior commander of the 444 brigade, was allegedly detained by the rival group at an airport in Tripoli, according to local media reports. Hamza was later released as part of deal aimed at quelling the violence, the reports said.
The death toll rose Wednesday to 45, up from the 27 dead reported Tuesday, as more casualties were confirmed, said Malek Merset, the spokesperson for Libya's Emergency Medicine and Support Center. An additional 146 were injured, up from 106 on Tuesday. It remains unclear how many of the dead were militiamen or civilians.
Libyan security forces patrolled the streets and fanned out across Tripoli on Wednesday. The country's Interior Ministry said security forces were deployed to areas where the fighting was most intense, including the southern Fernaj neighborhood and the al-Shouk Road. A situation room had been set up to monitor developments, but by Wednesday a tentative calm had returned to the city.
The violence underscored the fragility of war-torn Libya following the 2011 uprising turned civil war, which toppled and later killed longtime dictator Moammar Gadhafi. Amid the chaos, militias grew in wealth and power, particularly in Tripoli and the west of the country.
Since 2014, Libya has been divided between rival administrations in the east and the west, each supported by an array of well-armed militias and different foreign governments. Both of Libya's legislative chambers called for an end to the bloodshed in separate statements on Tuesday.
In a statement issued Wednesday, The European Union called on "all parties to continue to refrain from armed hostilities and to engage in dialogue in order to de-escalate the situation and restore calm."
Tripoli has seen similar episodes of violence in recent years, although most have only lasted a couple of hours. Last August, clashes between two other militia active in the capital killed at least 23 people.
"We heard many promises about imminent efforts to promote genuine security sector reform and militia disarmament," said Jalel Harchaoui, a Libya specialist and associate fellow at the Royal United Services Institute. "No progress whatsoever was made on those fronts."
The 444 brigade and the Special Deterrence Force are two of the largest militias operating in Tripoli. Both have previously been backed by the administration based there.
Add TheJapanNews to your Google News feed.