Prosecutors Seek Jan. 2 Trial Date for Donald Trump in His 2020 Election Conspiracy Case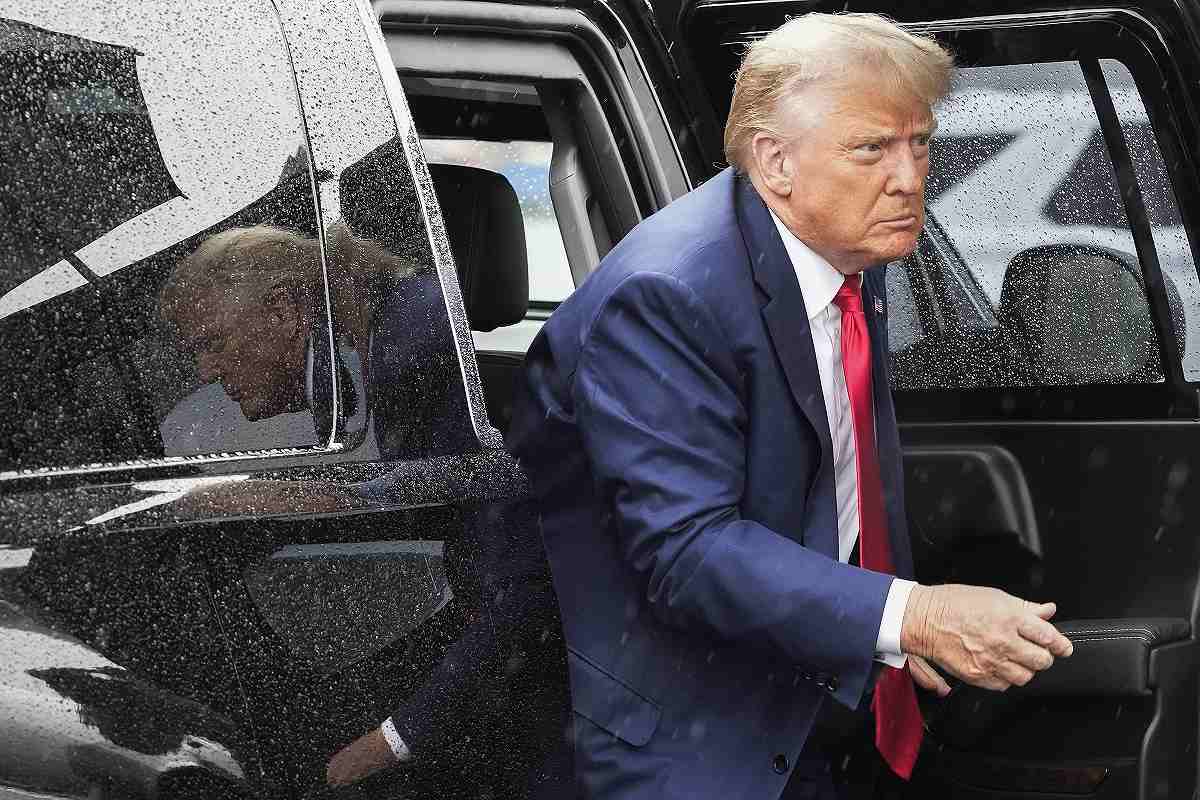 11:34 JST, August 11, 2023
Prosecutors with special counsel Jack Smith's team asked a judge on Thursday to set a Jan. 2 trial date for former President Donald Trump in the case charging him with plotting to overturn his 2020 election loss.
If U.S. District Judge Tanya Chutkan agrees with prosecutors' proposal, the case against the early front-runner for the 2024 Republican presidential primary would open right before the anniversary of the Jan. 6, 2021, riot at the U.S. Capitol, which was fueled by Trump's false claims about the election.
The proposed date is also just under two weeks before the first votes are set to be cast in the Republican presidential race, with Iowa's first-in-the-nation caucuses scheduled for Jan. 15.
Trump reacted angrily to the proposed trial date on his Truth Social platform. "Only an out of touch lunatic would ask for such a date, ONE DAY into the New Year, and maximum Election Interference with IOWA!" he wrote Thursday night.
Prosecutors said in court papers that they want the case to move to trial swiftly in Washington's federal court, setting up a likely battle with defense attorneys who have already suggested they will try slow things down. Smith's team says the government's case should take no longer than four to six weeks.
"A January 2 trial date would vindicate the public's strong interest in a speedy trial — an interest guaranteed by the Constitution and federal law in all cases, but of particular significance here, where the defendant, a former president, is charged with conspiring to overturn the legitimate results of the 2020 presidential election, obstruct the certification of the election results, and discount citizens' legitimate votes," prosecutors wrote.
Trump's lawyers have not submitted their proposed trial date. The judge is expected to set the date during a court hearing scheduled for Aug. 28.
Trump is already scheduled to be in a courtroom in the heat of next year's presidential primary season, with a March 25 criminal trial scheduled in a separate case in New York stemming from hush money payments made during the 2016 campaign. The former president is scheduled to go to trial in May in another case brought by Smith over his handling of classified documents found at his Mar-a-Lago estate in Palm Beach, Florida.
Trump faces charges including conspiracy to defraud the United States for what prosecutors say was a weekslong plot to subvert the will of voters and cling to power after he lost the 2020 election to Democrat Joe Biden.
The indictment accuses Trump of spreading lies about election fraud he knew were false to sow distrust in the democratic process and pressuring Vice President Mike Pence and state election officials to take action in a brazen attempt to cling to power.
Trump, who pleaded not guilty last week, says he is innocent and has portrayed the investigation as politically motivated. His legal team has indicated it will argue that he was relying on the advice of lawyers around him in 2020 and had the right to challenge an election he believed was rigged.
Trump has already said he will push to have the 2020 election case moved out of Washington, claiming he can't get a fair trial in the heavily Democratic city, which voted overwhelmingly for Biden. But it's extremely difficult to convince a judge that a jury pool is so biased that a trial must be moved. And judges in Washington, including Chutkan, have repeatedly rejected similar efforts by Trump supporters charged in the Jan. 6 Capitol attack.
Smith's Washington case accuses Trump of orchestrating schemes to enlist slates of fake electors in seven battleground states won by Biden to sign false certificates representing themselves as legitimate electors and try to use the investigative power of the Justice Department to launch sham election fraud probes. When his efforts failed, prosecutors say, he badgered Pence to disrupt the ceremonial counting of electoral votes before Congress on Jan. 6, 2021, the day an angry mob of his supporters attacked the U.S. Capitol.
In an early glimpse into the intense legal fighting to come in the case, prosecutors and defense attorneys have been arguing over a protective order that would place rules on what Trump's legal team can do with evidence handed over by the government as they prepare for trial. Protective orders are not uncommon in criminal cases and are usually imposed with little legal wrangling.
But Trump's lawyers say prosecutors' proposal — which seeks to prevent Trump and his lawyers from publicly disclosing evidence handed over by the government — is too broad and would restrict his First Amendment rights. They are urging the judge to impose a more limited protective order that would restrict only the public sharing of information deemed "sensitive," like grand jury materials.
In urging the judge to impose the order, prosecutors noted Trump's tendency to use social media to talk about the legal cases against him and expressed concern that he would share sensitive information that could intimidate witnesses.
Chutkan is expected to hold a hearing on the matter on Friday in Washington's federal court.
It comes as Trump is also gearing up for a possible fourth indictment, in a case out of Fulton County, Georgia, over alleged efforts by him and his Republican allies to illegally meddle in the 2020 election in that state. The county district attorney, Fani Willis, a Democrat, has signaled that any indictments in the case would likely come this month.
Add TheJapanNews to your Google News feed.