Florida Gov. DeSantis Suspends Another Democratic Prosecutor as He Seeks GOP Presidential Nomination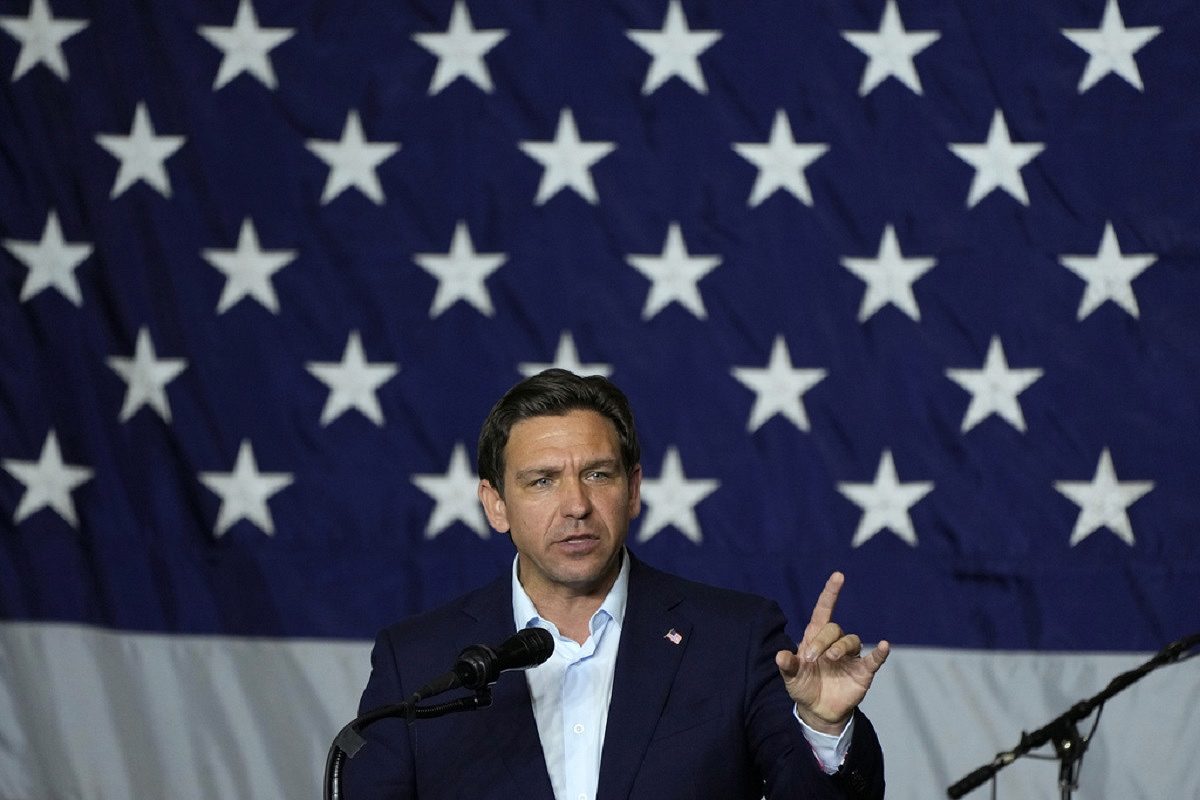 12:06 JST, August 10, 2023
TALLAHASSEE, Fla. (AP) — Florida Gov. Ron DeSantis on Wednesday suspended the top prosecutor in Orlando, again wielding his executive power over local government in taking on a contentious issue in the 2024 presidential race.
It's the second time DeSantis, a Republican, has removed a Democratic state attorney and follows an investigation that began when a teenager was charged with fatally shooting a television reporter and a 9-year-old girl.
"It is my duty as Governor to ensure that the laws enacted by our duly elected Legislature are followed," DeSantis said during a news conference in Tallahassee announcing the suspension of State Attorney Monique Worrell of the 9th Judicial Circuit, which serves Orange and Osceola counties.
Worrell vowed to seek reelection next year and said her removal was political and not about her performance. She also suggested DeSantis' timing was to distract from a stagnant presidential campaign that has faced layoffs and changes at the top as it has struggled to regain traction.
"He needed to get back in the media in some positive way that would be red meat for his base, and he will have accomplished that today," she said. "He replaced his campaign manager yesterday, and I guess today it's my turn."
DeSantis' office began investigating Worrell after 19-year-old Keith Moses was charged with first degree murder in the deaths of Spectrum News 13 reporter Dylan Lyons, Nathacha Augustin and 9-year-old T'yonna Major. The girl's mother and Spectrum News 13 photographer Jesse Walden were also shot.
Shortly after the shooting, DeSantis' general counsel said in a letter to Worrell that she failed to hold Moses accountable despite his criminal record and gang affiliation. The governor's office sought Moses' juvenile records, which are usually protected.
In his announcement Wednesday, DeSantis cited other cases and said Worrell avoided minimum mandatory sentences on charges that included gun crimes, drug trafficking and child pornography. He also said the state attorney's office had a pattern of letting juveniles avoid serious charges or incarceration and noted the shooting over the weekend of two Orlando police officers by a 28-year-old man with a long criminal history.
But Democrats said the Worrell's suspension was politically motivated and noted she is the only Black woman in Florida elected to serve as a state attorney.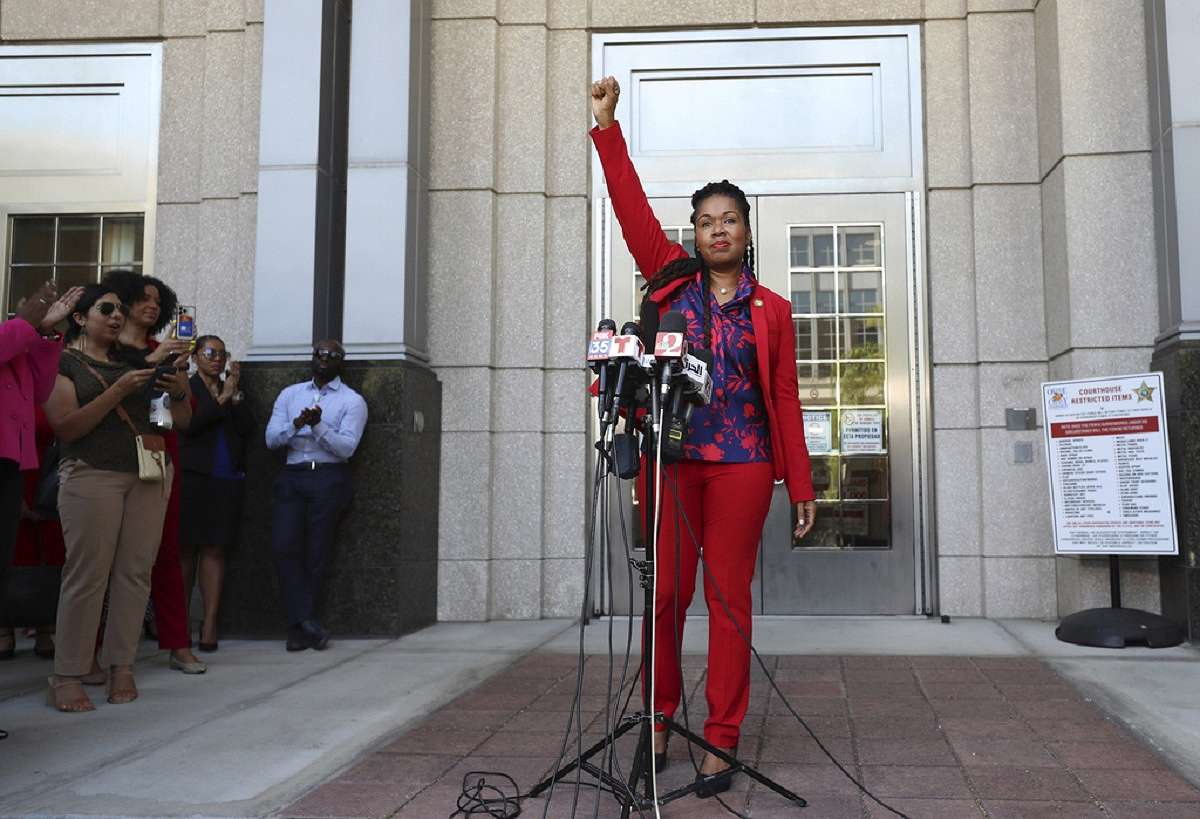 "This is absolutely disgusting," Democratic Rep. Anna Eskamani said. "Her removal is a complete slap in the face to Orange and Osceola County residents and another example of Governor DeSantis eroding our local control and democracy. This politically motivated action by the Governor in a predominantly democratic part of the state should alarm everyone."
DeSantis last year removed State Attorney Andrew Warren, a twice-elected Democrat in Tampa, over his signing of pledges that he would not pursue criminal charges against seekers or providers of abortion or gender transition treatments, as well as policies about not bringing charges for certain low-level crimes.
DeSantis is one of a number of Republicans in various jurisdictions across the U.S. who have called into question decisions from Democratic prosecutors.
The governor appointed Andrew Bain, an Orange County judge, to replace Worrell. Bain previously served as assistant state attorney in Orlando.
"The people of Central Florida deserve to have a State Attorney who will seek justice in accordance with the law instead of allowing violent criminals to roam the streets and find new victims," DeSantis said.
Bain, a Republican, said the job is quite "simple." He said, "We are here to prosecute crimes and to hold people accountable."
Worrell said she knows and respects Bain and wouldn't criticize him, adding that the issue is about DeSantis.
"Elected officials are being taken out of office for political purposes, and that should never be a thing," she said.
Members of the Congressional Black Caucus in Washington noted in a statement that Worrell had been elected with nearly two-thirds of the vote in the district.
"Make no mistake, State Attorney Worrell has done nothing wrong," they said. "This abuse of power by Gov. DeSantis is not only an attack on Democratic Black leaders in Florida, but an attack on our democracy itself. "
Add TheJapanNews to your Google News feed.