China Criticizes the Upcoming US Visit of Taiwan's Presidential Front-Runner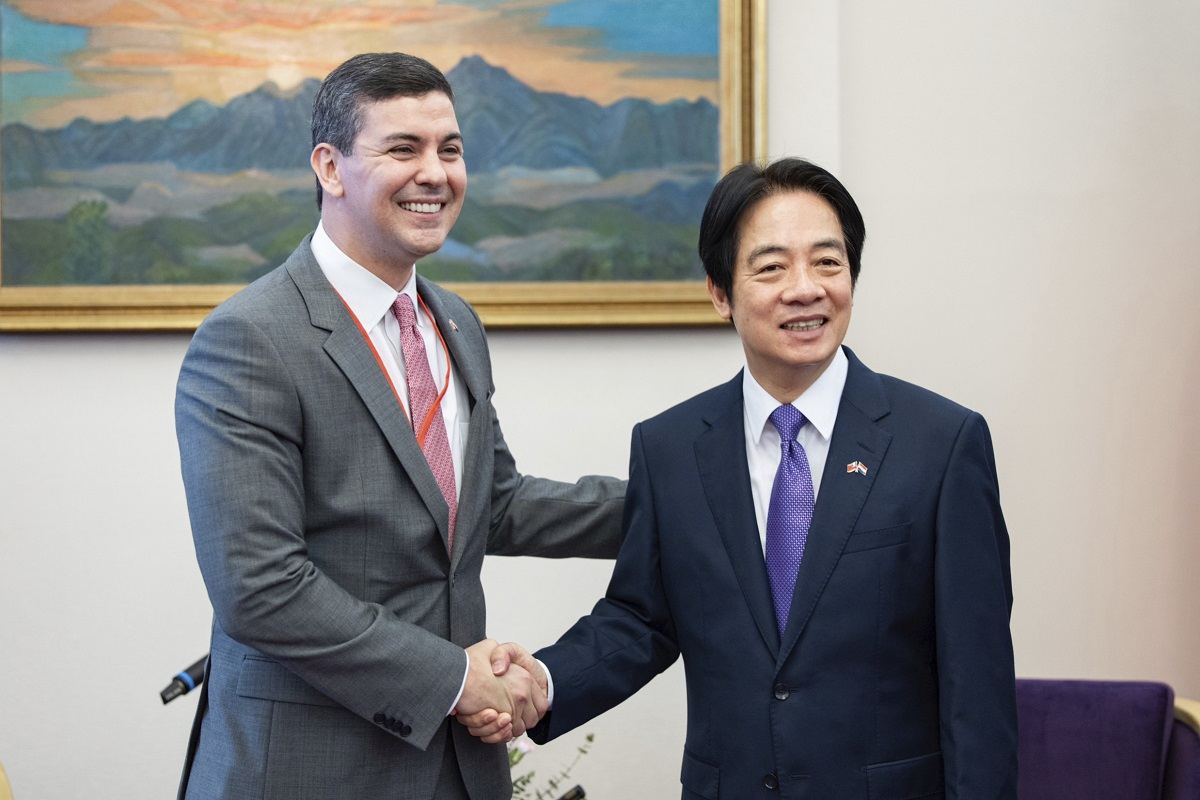 11:22 JST, July 18, 2023
TAIPEI, Taiwan (AP) — China is criticizing an upcoming stopover in the United States by Taiwan's vice president and presidential front-runner William Lai as a challenge to its territorial integrity, while Taiwan says it's merely a transit stop.
China regards Taiwan as a breakaway province to be retaken by force if necessary and prohibits its diplomatic partners – including the U.S. – from having formal ties with Taipei. While not recognizing Taiwan as a country, Washington maintains robust unofficial ties and has pledged to help Taiwan defend itself in case of an invasion.
A Chinese Foreign Ministry spokeswoman said at a briefing in Beijing that China had lodged formal protests with the U.S. over Lai's visit next month.
"China is firmly opposed to any form of official exchanges between the United States and Taiwan," spokeswoman Mao Ning said. "We firmly reject Taiwan independence separatists visiting the U.S. under any name and for any reason, as well as any form of the U.S. connivance and support of the Taiwan independence separatists and their separatist activities."
"China will closely monitor developments and take resolute and forceful measures to defend its national sovereignty and territorial integrity," she added.
A senior U.S. administration official said such trips are hardly unusual — there have been 10 previous vice presidential visits in the last two decades, including one by Lai previously — and that the White House encouraged Beijing to avoid using it as a pretext for interference or escalation across the Taiwan Strait. The official spoke on the condition of anonymity to discuss Lai's upcoming travel.
The criticism comes on the heels of Secretary of State Antony Blinken's visit to Beijing to restore lines of communication broken after a Chinese spy balloon was discovered flying over the U.S. earlier this year, and as U.S. climate envoy John Kerry is in China for talks. The official said the U.S. sees no reason why Lai's trip should impact the restoration of lines of communication between Washington and Beijing and described Lai's travel as private and unofficial.
Lai is expected to stop in the U.S. as part of a trip to attend the inauguration of Paraguay's new president, Santiago Pena, on Aug. 15. Taiwan's presidential palace announced Monday that Lai's delegation would arrive in Paraguay on Aug. 14.
Taiwan's leaders have traditionally stopped in the U.S. en route to visiting some of Taiwan's remaining 13 diplomatic allies, a handful of which are countries in Latin America.
The Taiwanese delegations usually hold meetings with U.S. officials during these visits, angering Beijing.
China launched war games around Taiwan in April after Taiwanese President Tsai Ing-wen met U.S. House Speaker Kevin McCarthy in Los Angeles while on her way back from Central America.
Lai's upcoming U.S. trip is especially symbolic because he has topped most polls as a favorite to win the January presidential election.
China sees both Tsai and Lai as separatists and has refused to talk with them.
Taiwan's presidential palace did not give details about Lai's visit to the U.S., but Vice Minister of Foreign Affairs Alexander Tah-ray Yui told reporters the trip would "be planned according to precedent set by previous trips to South and Central America, for which transit stops in the U.S. were arranged."
He added the "transit stops" were meant to ensure "comfort, convenience, safety and dignity."
Add TheJapanNews to your Google News feed.