Russia Halts Wartime Deal Allowing Ukraine to Ship Grain. It's a Blow to Global Food Security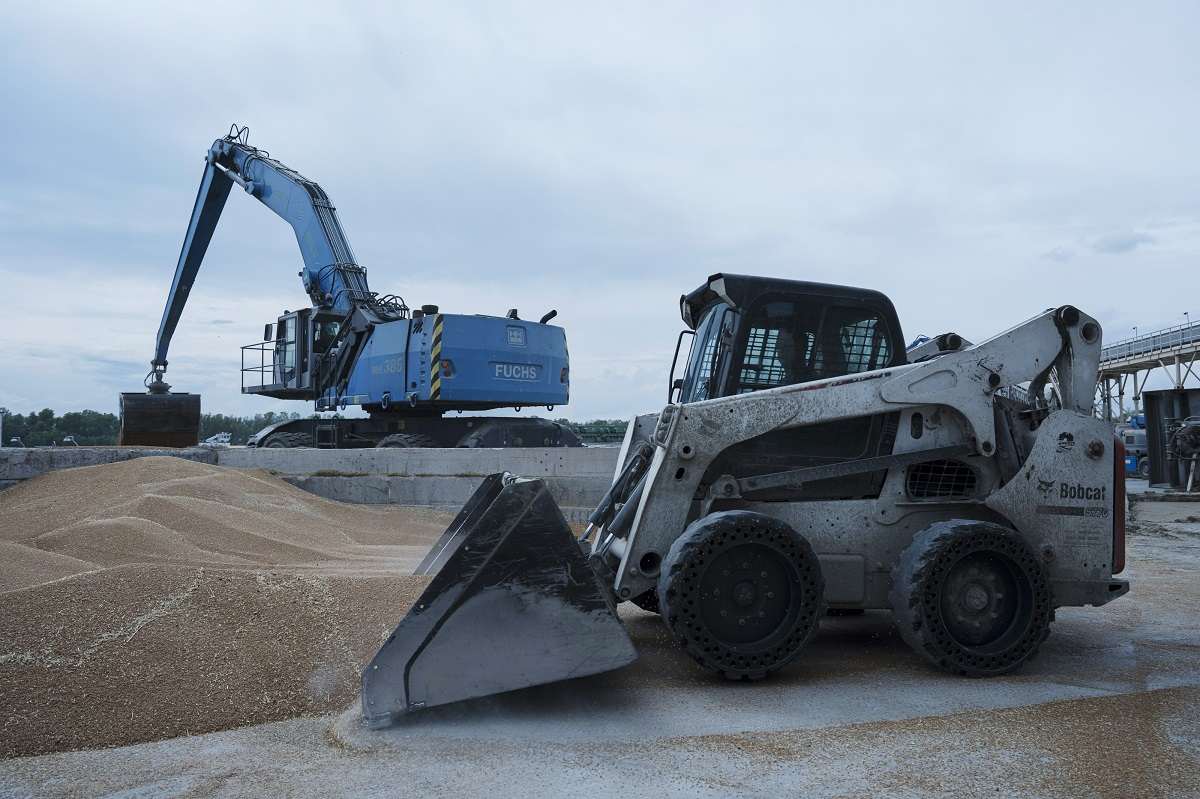 19:06 JST, July 17, 2023
LONDON (AP) — Russia halted an unprecedented wartime deal on Monday that allows grain to flow from Ukraine to countries in Africa, the Middle East and Asia where hunger is a growing threat and high food prices have pushed more people into poverty.
Kremlin spokesman Dmitry Peskov announced Russia would suspend the Black Sea Grain Initiative until its demands to get its own agricultural shipments to the world are met — even though the country has been shipping record amounts of wheat and its fertilizers also have been flowing.
When the part of the Black Sea deal related to Russia is implemented, Russia will immediately return to the implementation of the deal, Peskov said. Russia has complained that restrictions on shipping and insurance have hampered its exports of food and fertilizer — also critical to the global food chain.
It's the end of a breakthrough accord that the United Nations and Turkey brokered last summer to allow food to leave the Black Sea region after Russia invaded its neighbor nearly a year and a half ago. The deal provided assurances that ships won't be attacked entering and leaving Ukrainian ports.
A separate agreement facilitated the movement of Russian food and fertilizer amid Western sanctions.
The warring nations are both major global suppliers of wheat, barley, sunflower oil and other affordable food products that developing nations rely on. While analysts don't expect more than a temporary bump to food commodity prices because places like Russia and Brazil have ratcheted up wheat and corn exports, food insecurity is growing.
The agreement was renewed for 60 days in May amid Moscow's pushback. In recent months, the amount of food shipped and number of vessels departing Ukraine have plunged, with Russia accused of preventing additional ships from participating.
Ukrainian authorities did not immediately respond to requests for comment Monday.
The war in Ukraine sent food commodity prices surging to record highs last year and contributed to a global food crisis also tied to other conflicts, the lingering effects of the COVID-19 pandemic, droughts and other climate factors.
High costs for grain needed for food staples in places like Egypt, Lebanon and Nigeria exacerbated economic challenges and helped push millions more people into poverty or food insecurity.
People in developing countries spend more of their money on meals. Poorer nations that depend on imported food priced in dollars also are spending more as their currencies weaken and they are forced to import more because of climate issues. Places like Somalia, Kenya, Morocco and Tunisia are struggling with drought.
Prices for global food commodities like wheat and vegetable oil have fallen, but food was already expensive before the war in Ukraine and the relief hasn't trickled down to kitchen tables.
The Black Sea deal is absolutely critical for the food security of a number of countries, and its loss will compound the problems for those facing high debt levels and climate fallout, said Simon Evenett, professor of international trade and economic development at the University of St. Gallen in Switzerland.
He noted that rising interest rates meant to target inflation as well as weakening currencies "are making it harder for many developing countries to finance purchases in dollars on the global markets."
The U.N. Food and Agriculture Organization said this month that 45 countries need outside food assistance, with high local food prices "a driver of worrying levels of hunger" in those places.
The Black Sea Grain Initiative has allowed three Ukrainian ports to export 32.9 million metric tons of grain and other food to the world, more than half of that to developing nations, according to the Joint Coordination Center in Istanbul.
But the deal has faced setbacks since it was brokered by the U.N. and Turkey: Russia pulled out briefly in November before rejoining and extending the deal.
In March and May, Russia would only extend the deal for 60 days, instead of the usual 120. The amount of grain shipped per month fell from a peak of 4.2 million metric tons in October to 1.3 million metric tons in May, the lowest volume since the deal began.
Exports expanded in June to a bit over 2 million metric tons, thanks to larger ships able to carry more cargo.
Asked Monday whether an attack on a bridge connecting the Crimean Peninsula to Russia was a factor behind the decision on the grain deal, the Kremlin spokesman said it was not.
No, these developments aren't connected, Peskov said. "Even before this terror attack President (Vladimir) Putin had declared our stand on that."
Ukraine has accused Russia of preventing new ships from joining the work since the end of June, with 29 waiting in the waters off Turkey to join the initiative. Joint inspections meant to ensure vessels only carry grain and not weapons that could help either side also have slowed considerably.
Average daily inspections have steadily dropped from a peak of 11 in October to about 2.3 in June. Ukrainian and U.S. officials have blamed Russia for the slowdowns.
Meanwhile, Russia's wheat shipments hit all-time highs following a large harvest. It exported 45.5 million metric tons in the 2022-2023 trade year, with another record of 47.5 million metric tons expected in 2023-2024, according to U.S. Department of Agriculture estimates.
The earlier figure is more wheat than any country ever has exported in one year, said Caitlin Welsh, director of the Global Food and Water Security Program at the Center for Strategic and International Studies.
Add TheJapanNews to your Google News feed.