A Heat Wave Has Baked Parts of the Southwest for Weeks. Forecasters Warn It's Not Cooling Soon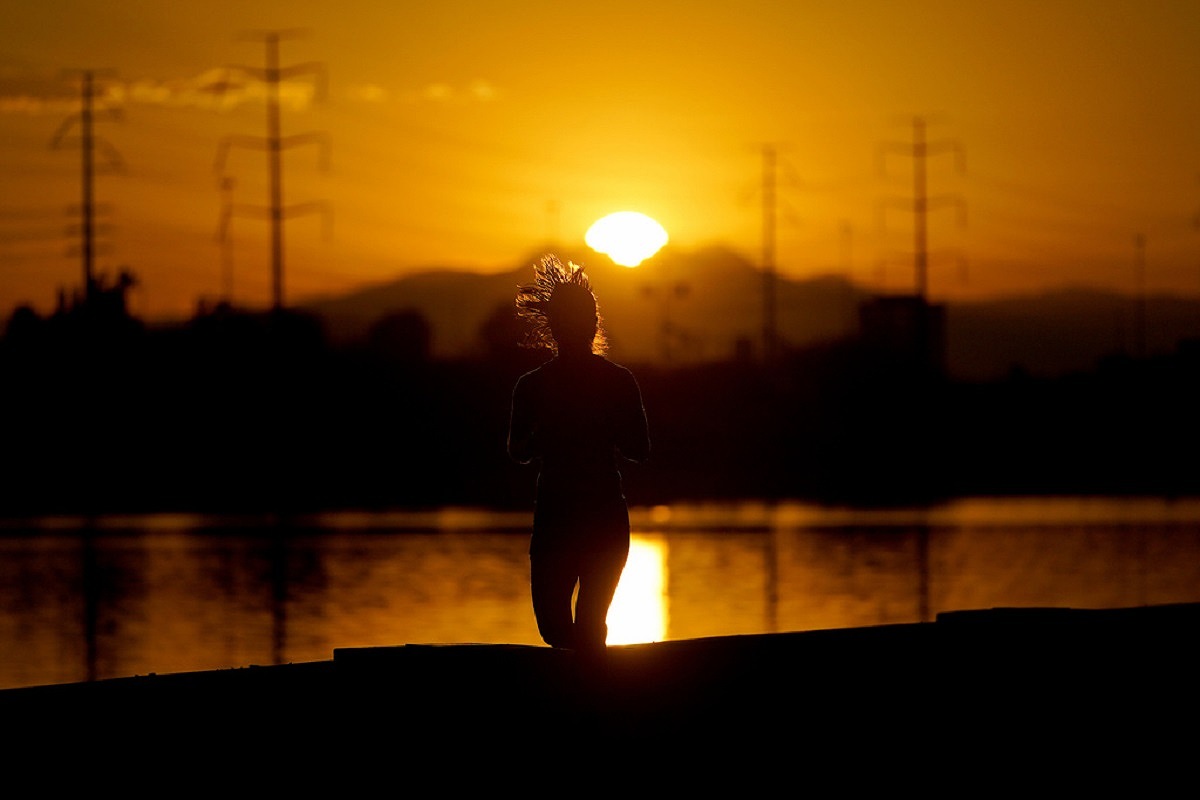 11:41 JST, July 13, 2023
PHOENIX (AP) — Millions of people across the Southwest are living through a historic heat wave, with even the heat-experienced desert city of Phoenix being tested since temperatures have hit 110 degrees Fahrenheit (43 degrees Celsius) for 13 consecutive days.
More than 111 million people across the United States were under extreme heat advisories, watches and warnings, The National Weather Service reported Wednesday. Huge swaths of Oklahoma, Texas, New Mexico, Arizona and California were experiencing temperatures above 90 degrees F (32 C).
To underscore just how expansive this heat is, based off the current forecast approximately 27 million people across the Lower 48 (states) will experience an air temperature or heat index above 110 (degrees F) over the next 7 days, the National Weather Service said in a separate bulletin. "It is imperative users take action to limit their exposure to the oppressive hot weather as it looks to stick around for the time being."
Forecasters in Phoenix said the long-duration heat wave is extremely dangerous for people's health and could persist into next week as a high pressure dome moves westerly from Texas into central California.
Temperatures in Phoenix, America's hottest large city, are forecast to hit between 108 to 115 degrees F (42 to 46 C) on Thursday and as high as 111 to 119 degrees F (44 to 48 C) over the weekend. The city's overnight low for July 12 hit a record high of 94 degrees (over 34 C) Wednesday morning, which means temperatures may not be falling enough to let people recover after dark.
Phoenix is an urban heat island where concrete, asphalt, steel and tall buildings constructed closely together result in heat accumulation. Because of this, temperatures don't drop quickly after the sun sets.
It's important for the temperatures to go down at night to offer relief to people needing to recover from the daytime heat, said Sean Benedict, lead meteorologist with the National Weather Service in Phoenix.
David Hondula, chief heat officer for the city of Phoenix, noted Wednesday that "any long period without a break from the heat is dangerous." He said the duration of the heat wave was "notable."
As of Wednesday afternoon, Phoenix had sweltered through 13 consecutive days of 110 degrees F (43 degrees C) or higher when the mercury soared to 111 degrees F (44 C), according to the weather service. The longest recorded stretch of 110 degree-plus temperatures for the city is 18 days, which was recorded in 1974.
In Albuquerque, New Mexico, on Thursday, temperatures are forecast to hit 101 degrees F (over 38 C). On Saturday, temperatures are expected to climb to 109 degrees F (over 42 C) in inland areas of Southern California including San Bernardino.
This weekend, Las Vegas could see temperatures reach between 116 and 118 degrees F (46 and more than 47 C), the weather service said.
With no end in sight, this week El Paso, Texas, endured its 27th consecutive day of 100-plus degree (38 C) temperatures on Wednesday. The previous record for consecutive triple-digit highs was 23 days in 1994, when an all-time high of 114 degrees F (45.5 C) was recorded.
It's unprecedented, said Zak Aronson, a national weather service meteorologist in Santa Teresa, New Mexico. "It's never happened here before in recorded history."
He said temperature records for the area date back to 1887.
Since 1983, both the average and daily summer high temperature in Texas have gone up 2.8 degrees (1.6 degrees C), according to the National Oceanic and Atmospheric Administration, which oversees the weather service.
Arizona's average summer temperature and average daily high temperatures have gotten 3.2 degrees hotter during that period. New Mexico's average summer temperature has increased 3.6 degrees (2 degrees C) and its daily high temperature has increased 4 degrees (2.2 degrees C).
The summertime high temperature for Las Vegas has increased 4.4 degrees (2.4 degrees C) in the same period while its average daily temperature has increased 4 degrees (2.2 degrees C).
How Phoenix handles the extreme weather could become a model for other cities, especially those that are less accustomed to high temperatures but are now roiled by heat waves fueled by drought and climate change.
Two years ago, the city of Phoenix opened a small office with an annual budget of about $1 million to oversee heat response and mitigation. Since then, it has planted more shade trees; designed cool, white roadways to deflect heat; and expanded shelters for homeless people who have accounted for half of Phoenix metro's heat-associated deaths.
Arizona's Maricopa County, home to Phoenix, reported this week that so far this year there have been 12 confirmed heat-associated deaths going back to April, half of them people who were homeless. Another 55 deaths are under investigation.
There were 425 confirmed heat-associated deaths in Maricopa County last year, with more than half of them occurring in July. Eighty percent of the deaths occurred outside.
Fueling the current heat wave is the delayed arrival of this year's monsoon rains. The season officially begins on June 15 and can bring powerful storms with bursts of precipitation.
Despite the extreme heat, Arizona's largest county of 4.5 million people had the biggest gain in overall population of any U.S. county last year, with a jump to almost 57,000 new residents, mostly from people moving from other states.
Add TheJapanNews to your Google News feed.