North Korea Opens Key Party Meeting to Tackle its Struggling Economy and Talk Defense Strategies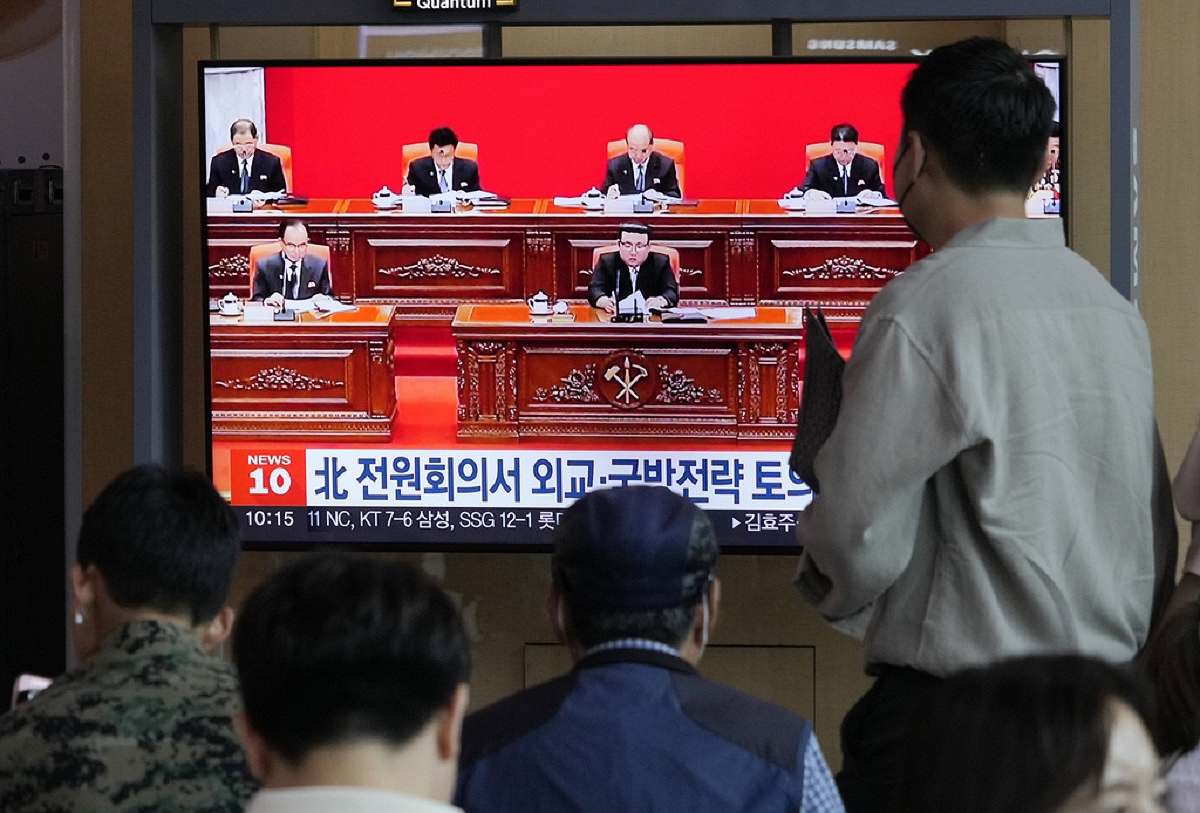 12:18 JST, June 17, 2023
SEOUL, South Korea (AP) — With leader Kim Jong Un in attendance, North Korea opened a key political conference to discuss improving its struggling economy and reviewing defense strategies in the face of growing tensions with rivals, according to state media reports Saturday.
The enlarged plenary meeting of the ruling Workers' Party's Central Committee came as the United States sent a nuclear-powered submarine to South Korea in the allies' latest show of force against the North, which has ramped up its testing of nuclear-capable missiles to a record pace in recent months.
During the first day of meetings Friday, North Korea's official Korean Central News Agency said, party officials reviewed the country's economic campaigns for the first half of 2023, and discussed foreign policy and defense strategies to "cope with the changed international situation."
The agency didn't specify what was discussed or mention any comments made by Kim. It said the meeting will continue for at least another day.
The arrival Friday of the USS Michigan in the South Korean port of Busan came a day after North Korea fired two short-range ballistic missiles into its eastern seas in response to U.S.-South Korean live-fire drills that took place near the inter-Korean border this week.
With the deployment of the USS Michigan, the U.S. and South Korean navies are planning to conduct exercises focused on sharpening their special operation and joint combat capabilities in the allies' latest combined training to cope with growing North Korean threats.
Pyongyang has condemned the allies' combined exercises as invasion rehearsals. North Korea has used the expanding U.S.-South Korean drills as a pretext to ramp up its own weapons demonstrations, including test-firing around 100 missiles since the start of 2022. Weapons tested by the North this year include a new solid-fuel intercontinental ballistic missile designed to reach the U.S. mainland, and various shorter-range weapons targeting South Korea and Japan.
Experts say Kim's aggressive weapons push has put further strain on North Korea's isolated economy, which was already damaged by decades of mismanagement, crippling U.S.-led sanctions over his nuclear weapons program, and pandemic-related border closures that reduced trade with China, its main ally and economic lifeline.
Thursday's missile firings were North Korea's first rocket activity since May 31, when a long-range rocket carrying the country's first spy satellite crashed off the Korean Peninsula's west coast.
South Korea's Defense Ministry said Friday that military search crews have salvaged what it believes is part of the crashed North Korean rocket. The debris was to be analyzed by the U.S. and South Korean militaries. The ministry released photos of the white, metal cylinder, which some experts said would have been the rocket's fuel tank.
Add TheJapanNews to your Google News feed.