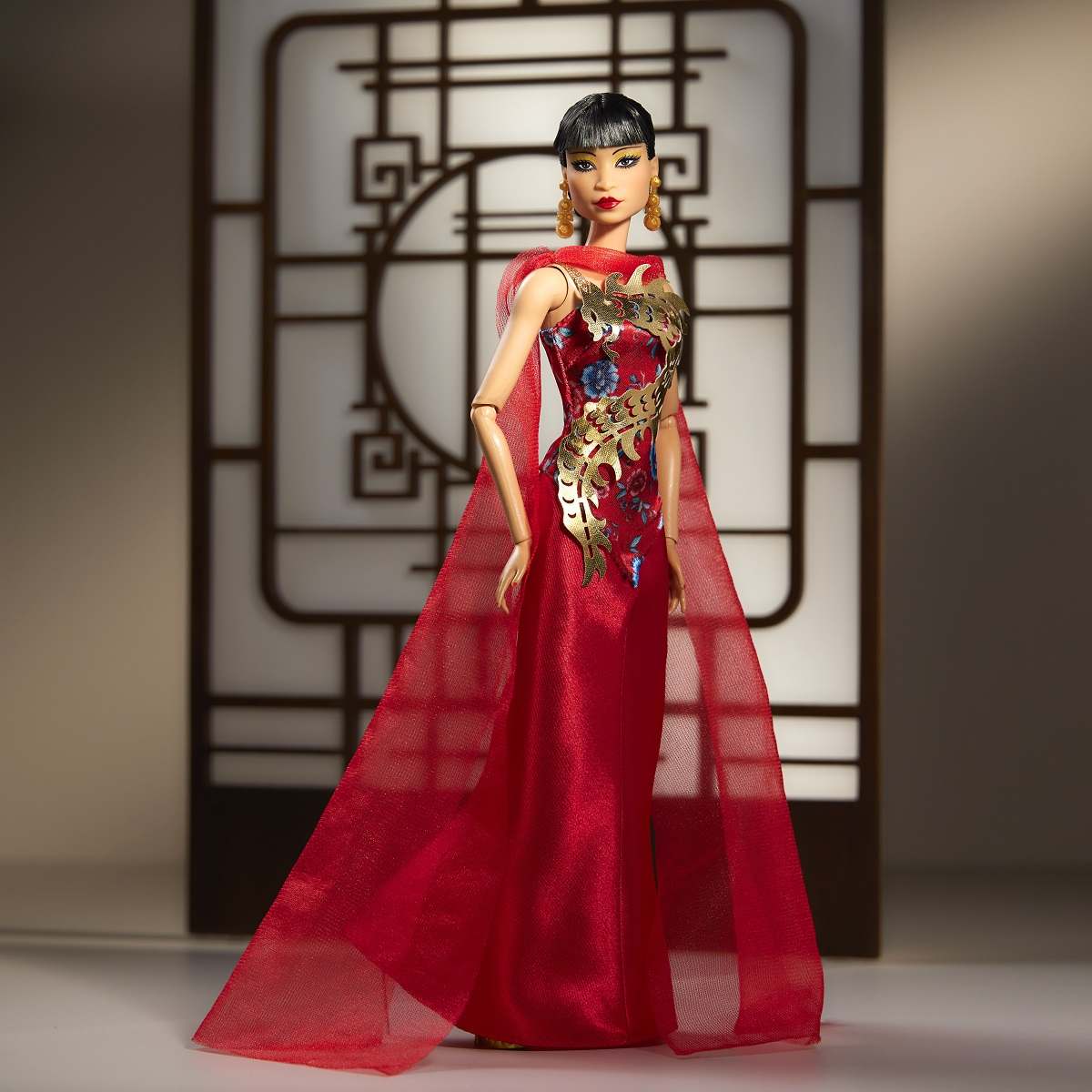 10:42 JST, May 2, 2023
Six months after she was immortalized with a U.S. quarter, Asian American Hollywood trailblazer Anna May Wong has received another accolade affirming her icon status — her own Barbie.
Mattel announced Monday the release of an Anna May Wong doll for Asian American and Pacific Islander Heritage Month.
The figure has her trademark bangs, eyebrows and well-manicured nails. The doll is dressed in a red gown with a shiny golden dragon design and cape, inspired by her appearance in the 1934 movie "Limehouse Blues."
Wong's niece, Anna Wong, gave her blessing and worked closely with the brand to develop the Barbie's look.
"I did not hesitate at all. It was such an honor and so exciting," Wong told The Associated Press in an email. "I wanted to make sure they got her facial features and clothing correct. And they did!"
As a child, Anna Wong owned a Barbie and Skipper doll (Barbie's little sister) and a Barbie dream house and car. She loves the idea that Asian children will now have a doll who looks like them.
The doll is part of the Barbie "Inspiring Women" series, which features dolls in the likeness of pioneering women. Past inspirations include aviator Amelia Earhart and artist Frida Kahlo.
"As the first Asian American actor to lead a U.S. television show, whose perseverance broke down barriers for her gender and AAPI community in film and TV, Anna May Wong is the perfect fit for our Barbie Inspiring Women Series," Lisa McKnight, an executive vice president at Mattel, said in a statement.
Born in Los Angeles, the Chinese American actor is considered the first major Asian American movie star. She started out during the silent movie era in the 1920s and gained international notice in films like "The Thief of Bagdad" as well as for her fashion sense. In the 1930s, Anna May Wong was acting opposite stars like Marlene Dietrich in "Shanghai Express." But in 1937, she lost the lead role of a Chinese villager in "The Good Earth" to Luise Rainer, a white actor who went on to win a best actress Oscar.
In the ensuing decades, Anna May Wong went to Europe to act. But she later returned to the U.S. In 1951, she led her own television show, "The Gallery of Madame Liu-Tsong." The short-lived mystery series was believed to be the first with an Asian American lead.
In another first, she was the first Asian American woman to get a star on the Hollywood Walk of Fame for acting in 1960. She died a year later at age 56.
Add TheJapanNews to your Google News feed.