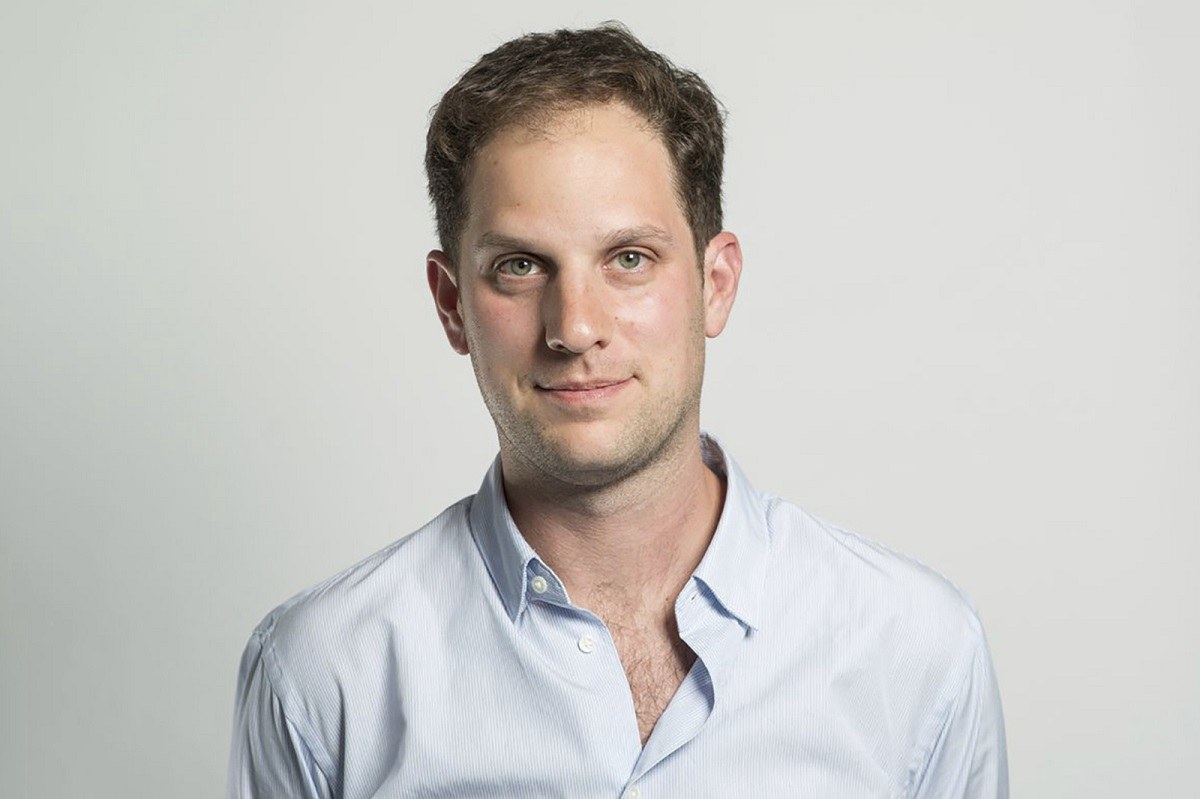 10:29 JST, April 4, 2023
MOSCOW (AP) — Lawyers representing an American reporter for The Wall Street Journal arrested in Russia on espionage charges have appealed his arrest, a court in Moscow announced Monday.
Evan Gershkovich, 31, was detained last week in Yekaterinburg, Russia's fourth-largest city. It was the first time a U.S. correspondent had been detained on spying accusations since the Cold War. The Journal has said it "vehemently denies" the charges and demanded his release.
At a hearing Thursday, Moscow's Lefortovsky District court quickly ruled that Gershkovich would be kept behind bars for two months pending the investigation.
On Monday, the court reported that it has received an appeal against Gershkovich's arrest that was filed by his defense, according to Russian news agencies. No date for a hearing on the appeal has been set yet.
Gershkovich was put in Moscow's Lefortovo prison, which dates from the czarist era and has been a terrifying symbol of repression since Soviet times. In the first report of his condition and prison circumstances, a Russian state prison monitor said Monday that Gershkovich was in a quarantine cell while he underwent medical checks, was in a double cell without a cellmate, was reading a book from a prison library, and had access to a TV, radio and refrigerator.
The Moscow-area prison monitor, Alexei Melnikov, wrote on the Telegram messaging app that the journalist hadn't complained about the prison conditions.
"At the time of the visit, he was cheerful. During the conversation there were a lot of jokes," Melnikov wrote, without specifying when he saw the journalist. The monitor's report couldn't be independently verified.
Russia's Federal Security Service, the top successor to the Soviet-era KGB that is known by the acronym FSB, accused Gershkovich of trying to obtain classified information about a Russian arms factory. The Kremlin alleged that Gershkovich was caught red-handed, without offering details.
U.S. National Security Council spokesman John Kirby said Monday that the Biden administration was pressing hard for Gershkovich's release. "It's got attention all the way up to the Oval Office in terms of how we can get him home," Kirby told reporters in Washington.
President Joe Biden himself weighed in on Friday, urging Russia to release Gershkovich. "Let him go," Biden told reporters at the White House when asked if he had a message for Russia.
Secretary of State Antony Blinken urged his Russian counterpart Sunday — in a rare phone call between the diplomats since the start of the Ukraine war — immediately to release Gershkovich, as well as another imprisoned American, Paul Whelan.
Add TheJapanNews to your Google News feed.