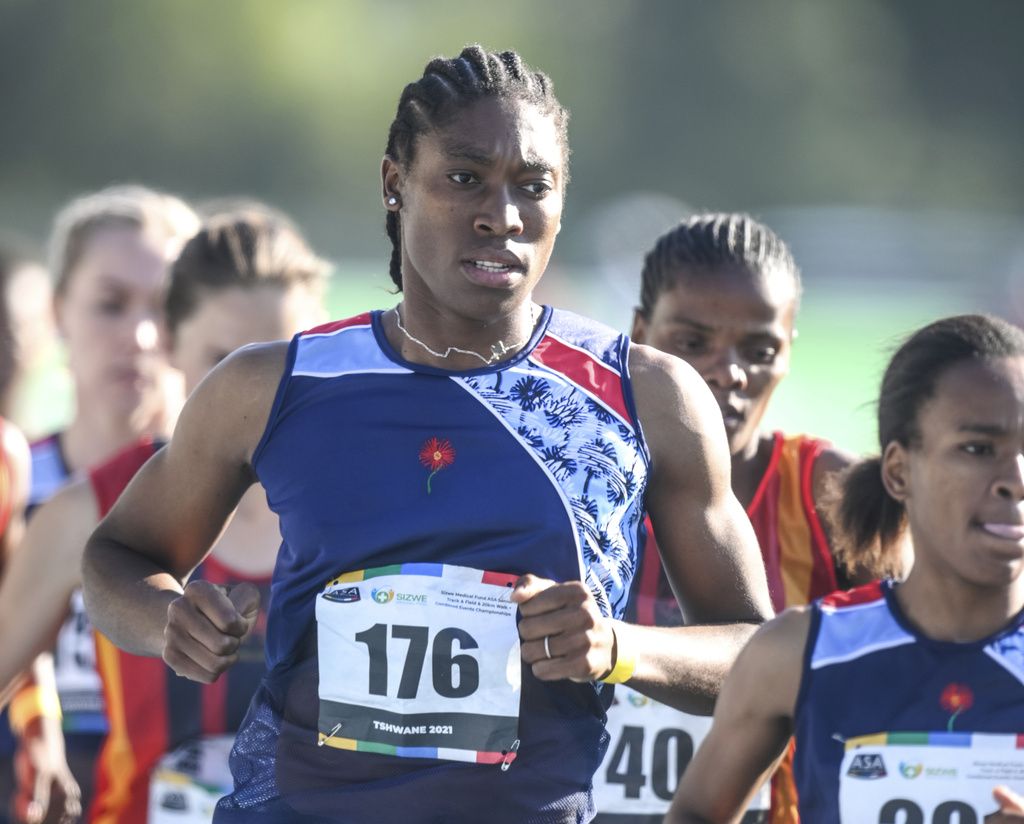 11:10 JST, March 24, 2023
Track and field banned transgender athletes from international competition Thursday, while adopting new regulations that could keep Caster Semenya and other athletes with differences in sex development from competing.
In a pair of decisions expected to stoke outrage, the World Athletics Council adopted the same rules as swimming did last year in deciding to bar athletes who have transitioned from male to female and have gone through male puberty. No such athletes currently compete at the highest elite levels of track.
Another set of updates, for athletes with differences in sex development (DSD), could impact up to 13 current high-level runners, WA President Sebastian Coe said. They include Semenya, a two-time Olympic champion at 800 meters, who has been barred from that event since 2019.
Semenya and others had been able to compete without restrictions in events outside the range of 400 meters through one mile but now will have to undergo hormone-suppressing treatment for six months before competing to be eligible.
Coe conceded there are no easy answers on this topic, which has turned into a societal lightning rod involving advocates concerned with keeping a level playing field in women's sports and others who don't want to discriminate against transgender and DSD athletes.
"All the decisions we've taken have their challenges," Coe said. "If that's the case, then we will do what we have done in the past, which is vigorously defend our position. And the overarching principle for me is we will always do what we think is in the best interest of our sport."
Athletes with sex development differences, such as Semenya and Olympic 200-meter silver medalist Christine Mboma of Namibia, are not transgender, although the two issues share similarities when it comes to sports.
Such athletes were legally identified as female at birth but have a medical condition that leads to some male traits, including high levels of testosterone that World Athletics argues gives them the same kind of unfair advantage as transgender athletes.
Semenya has been running in longer events. She finished 13th in her qualifying heat at 5,000 meters at world championships last year. In a recent interview, she said she was aiming to run in the Olympics at a longer distance.
"I'm in the adaptation phase, and my body is starting to fit with it. I'm just enjoying myself at the moment, and things will fall into place at the right time," the South African runner said.
Now, in order to compete at next year's Olympics, she would have to undergo hormone-suppressing treatment for six months, something she has said she will never do again, having undergone the treatment a decade ago under previous rules.
Mboma, who won her silver in Tokyo two years ago but was out of worlds last year because of an injury, has not publicly stated whether she would be willing to undergo hormone therapy.
Another athlete, Olympic 800-meter silver medalist Francine Niyonsaba of Burundi, also has said she would not undergo treatment. While Semenya struggled at longer distances, Niyonsaba had relative success, winning Diamond League titles at 3,000 and 5,000 meters and running in the 5,000 at the Tokyo Olympics.
Under the new regulations, athletes in the previously "unrestricted" events would have to suppress testosterone levels below 2.5 nanomoles per liter of blood for six months. Ultimately, they would have to stay below those levels for two years.
Previously, athletes with differences in sex development had to lower their testosterone to below 5 nanomoles per liter of blood for at least six months before competing, and the rules only applied to distances between 400 meters and one mile.
Add TheJapanNews to your Google News feed.