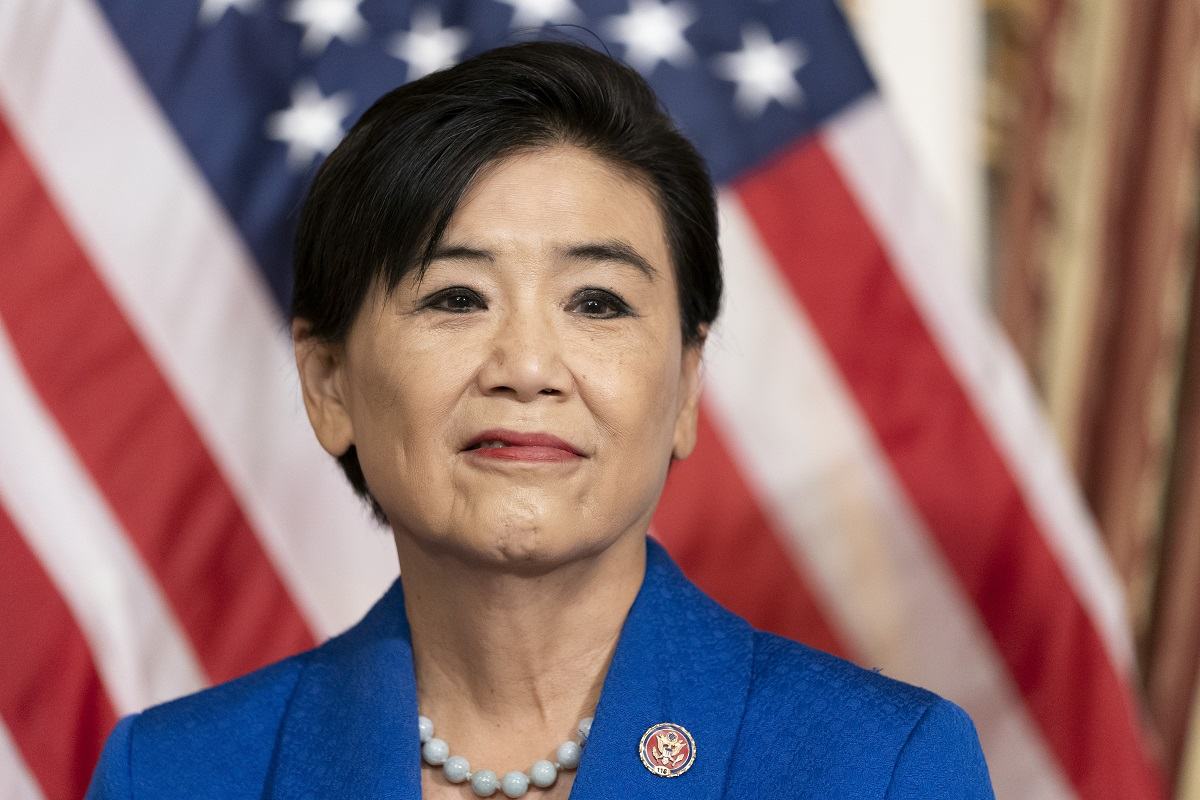 10:30 JST, February 27, 2023
WASHINGTON (AP) — The leaders of a new House select committee on China defended Democratic Rep. Judy Chu on Sunday, saying it was abhorrent and unacceptable for a GOP lawmaker to question her loyalty to the United States based on her Chinese heritage.
"One of my colleagues, unfortunately, attacked Judy Chu, the first Chinese American congresswoman in the United States Congress, saying that somehow she's not loyal to the United States. I find that offensive as an Asian American myself," said Rep. Raja Krishnamoorthi, the ranking Democrat on the panel, about the comments last week from Rep. Lance Gooden, R-Texas.
Wisconsin Rep. Mike Gallagher, the Republican chair of the China panel who appeared Sunday with Krishnamoorthi on CBS' "Face the Nation," said Gooden was out of line.
"We should not question anybody's loyalty to the United States," Gallagher said. "That is out of bounds. It's beyond the pale."
In a Fox News interview last week, Gooden criticized Chu for her defense of Biden economic appointee Dominic Ng, who the president named to the business advisory council of the Asia-Pacific Economic Cooperation. Gooden questioned either Chu's "loyalty or competence." He also suggested that Chu, a California Democrat, should not have a security clearance or access to classified briefings.
Chu, the chair of the Congressional Asian Pacific American Caucus who was born in Los Angeles, called Gooden's comments "racist," saying the attacks on her and Ng relied on false information from right-wing media.
On Sunday, Gallagher said his bipartisan committee, which is officially called the "Select Committee on the Strategic Competition Between the United States and the Chinese Communist Party" was named as such to "to constantly make that distinction between the party and the people."
"We must constantly be aware of going overboard as we try and win this competition with China," he said.
Add TheJapanNews to your Google News feed.