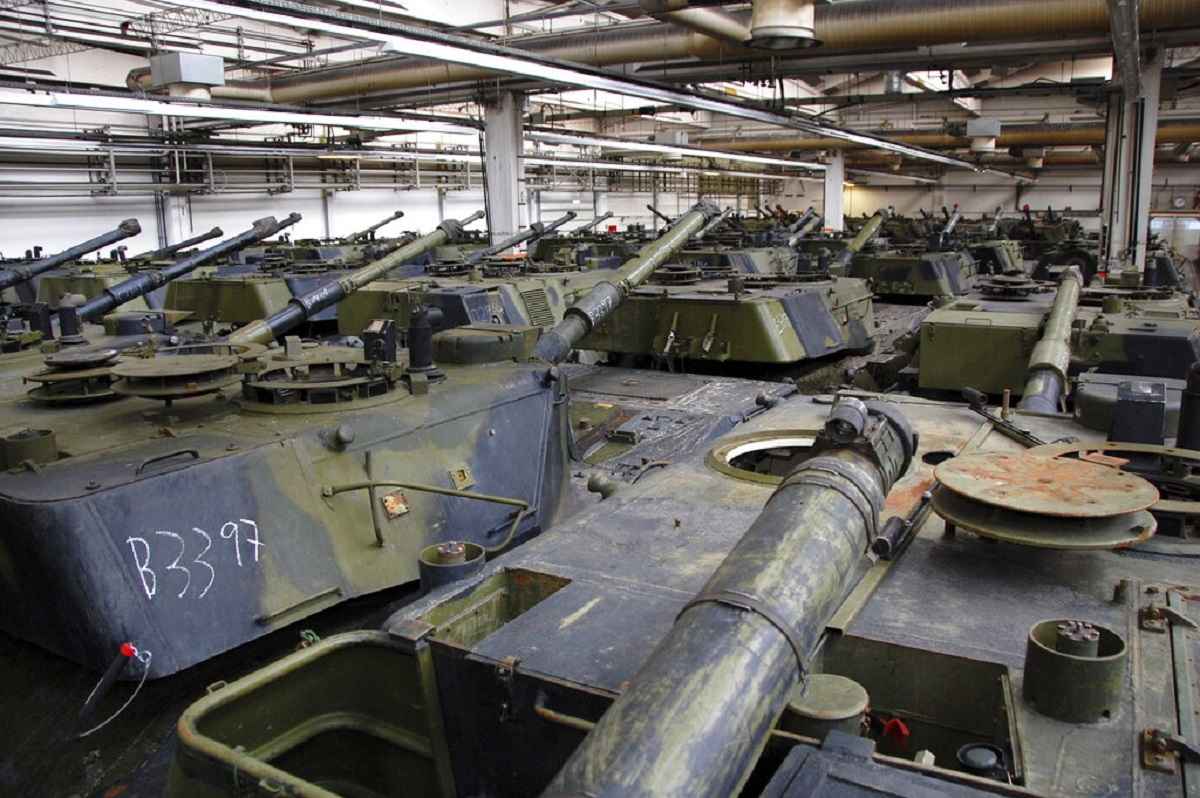 11:44 JST, February 4, 2023
BERLIN (AP) — Ukraine could add old Leopard 1 battle tanks from German defense industry stocks to deliveries of modern tanks that Berlin and other governments pledged last week to counter Russian forces in the war.
German government spokesman Steffen Hebestreit confirmed Friday that "export authorization has been granted" but declined to give numbers or other details, saying that they may become more concrete "in the coming days and weeks." He told reporters in Berlin that the application from industry to permit delivery of Leopard 1 tanks had been made "some time" ago.
Hebestreit's comments came after the daily Sueddeutsche Zeitung reported that the government had cleared the export of the tanks and that they could be sent as soon as the defense industry gets them in working order.
It said that two companies, Rheinmetall and FFG, want to prepare dozens of Leopard 1 tanks that could be delivered to Ukraine if it is interested. But it also said that there are issues so far with securing sufficient ammunition for the vehicles. It wasn't immediately clear when any deliveries might be possible, but it appeared unlikely to be a quick process.
The Leopard 1, manufactured between the mid-1960s and the mid-1980s, was the first battle tank built for West Germany's Bundeswehr. The German military hasn't had any of the tanks since 2003, Defense Ministry spokesman Arne Collatz said.
Germany last week agreed to send 14 modern Leopard 2 A6 tanks from its military's current stocks. Several other European countries have equipped their armies with Leopard 2 tanks, and Germany's move — which followed weeks of mounting pressure to supply battle tanks — meant that they also can give some of their stocks to Ukraine.
The United States has said it will send 31 M1 Abrams tanks.
Ukraine's ambassador to Germany, Oleksii Makeiev, welcomed Friday's announcement from Berlin.
"After the historic decision last week on the Leopard 2, it is an important signal that the tank coalition has not just been formed by the Western partners, but is increasing and becoming stronger," he told German news agency dpa. He added that "we have no time to lose."
Add TheJapanNews to your Google News feed.