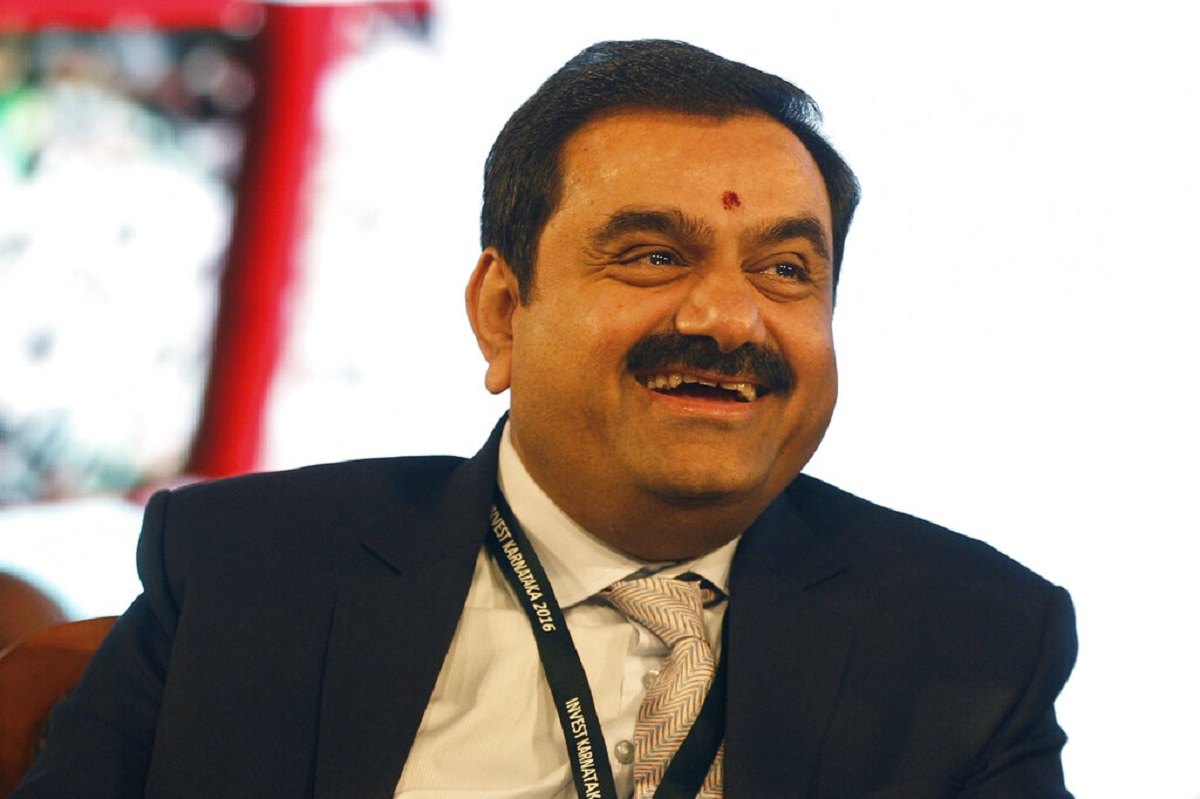 10:30 JST, February 3, 2023
NEW DELHI (AP) — Embattled Indian billionaire Gautam Adani said Thursday his conglomerate will review its plans for raising capital after calling off his flagship company's $2.5 billion share offering following the loss of tens of billions of dollars in market value due to claims of fraud by a U.S.-based short-selling firm.
Adani Enterprises canceled the share sale late Wednesday, citing "market volatility." Stocks in the coal mines to ports empire sank after Hindenburg Research, which has a track record of sending stock prices of its targets tumbling, accused the group of "brazen" stock market manipulation and accounting fraud, among other financial abuses.
The share sale was seen as a crucial test of investor confidence in Adani, whose net worth shot up about 2,000% in recent years as share prices for his listed companies soared.
By the time trading closed Wednesday, Adani Enterprises was down by a whopping 28%. But the share offering had drawn nearly 51 million bids, exceeding the 45.5 million offered to the public. Stock in six of Adani's other listed companies sank between 2% and 19%.
Early Thursday, Adani Enterprises was down by 5%. Stocks in four of Adani's other listed companies were down by 10% and two others sunk between 5% and 8%.
In a video address Thursday, Adani said the decision to scrap the share offering was made "to insulate the investors from potential losses."
"For me, the interest of my investors is paramount and everything else is secondary," he said.
Adani Enterprises said in a statement that it would withdraw the transaction and return the money to its investors. The decision would not "have any impact on our existing operations and future plans," it said, adding that the group's balance sheet was "very healthy" with strong cashflows and secure assets.
Adani made a vast fortune mining coal as energy-hungry India grew swiftly after its economy was liberalized in the 1990s. Adani companies operate airports in major cities, build roads, generate electricity, manufacture defense equipment, develop agricultural drones, sell cooking oil and run a media outlet.
Hindenburg said it was betting against the group, accusing it of "pulling the largest con in corporate history." It said it judged the seven key Adani listed companies to have an "85% downside, purely on a fundamental basis owing to sky-high valuations."
Most of the allegations involved concerns about the group's debt levels, activities of top executives, use of offshore shell companies to artificially boost share prices and past investigations into fraud. It listed 88 questions for the group to answer.
Adani Group dismissed Hindenburg's allegations, and called its report a "calculated attack on India, the independence, integrity and quality of Indian institutions, and the growth story and ambition of India." On Sunday, it issued a 413-page report that rejected its questions, saying none were "based on independent or journalistic fact finding."
Adani's response included documents and data tables. It said the group has made all necessary regulatory disclosures and abided by local laws.
The stock losses on Wednesday cost Adani his title as the richest man in Asia and in India. Adani also slid from a ranking of being the world's third richest man to the 13th as his fortune plummeted to $72 billion, according to Bloomberg's Billionaire Index. Prior to the Hindenburg report, his net worth was about $120 billion.
Add TheJapanNews to your Google News feed.