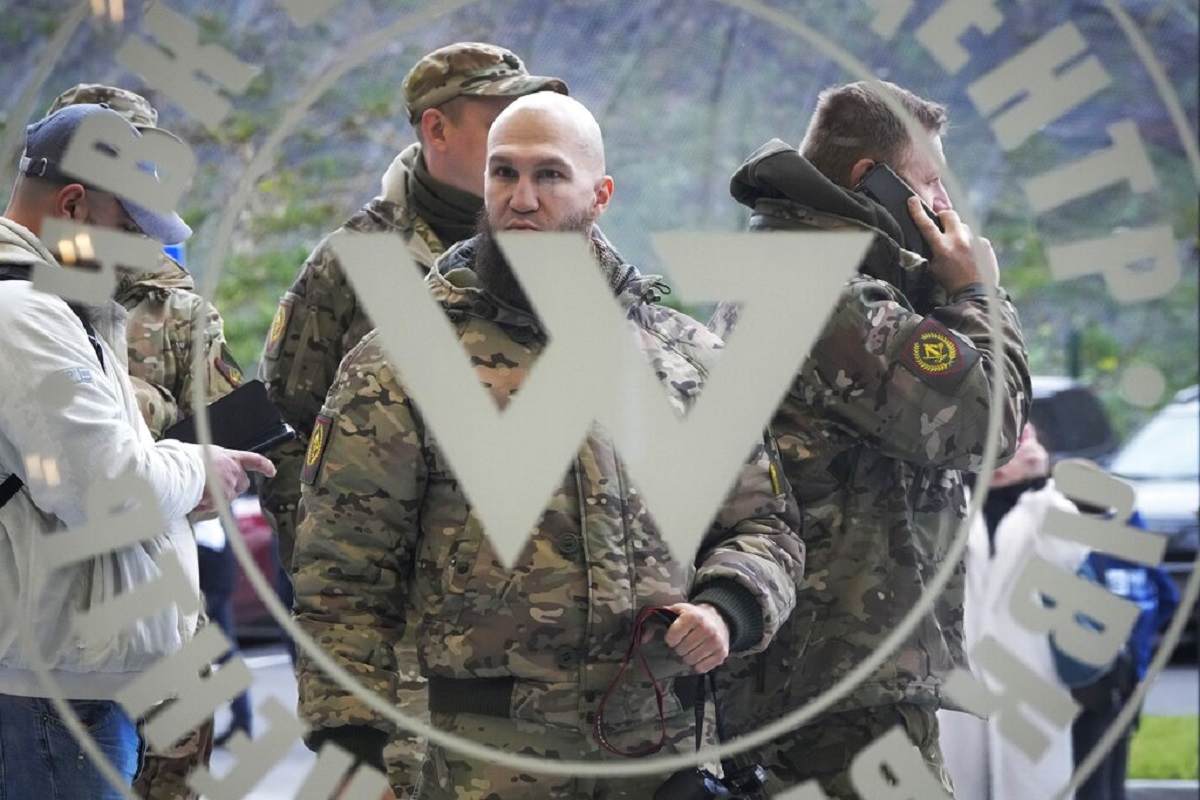 10:39 JST, January 27, 2023
WASHINGTON (AP) — The Biden administration on Thursday expanded U.S. sanctions against Russia's Wagner Group and related companies and individuals for their role in the war in Ukraine and mercenary activities, including human rights abuses, in Africa.
The Treasury and State departments announced the moves in coordinated statements that target dozens of Wagner Group affiliates, including some in the Central African Republic and the United Arab Emirates, as well as the president of Russia's Kalashnikov Concern, the original manufacturer of the AK-47 assault rifle.
The sanctions also hit the Chinese company Changsha Tianyi Space Science and Technology Research Institute Co. LTD, also known as Spacety China, which has supplied Wagner Group affiliates with satellite imagery of Ukraine that support Wagner's military operations there. A Luxembourg-based subsidiary of Spacety China was also targeted.
The announcements re-designate the Wagner Group, a private Russian military group owned by a close associate of President Vladimir Putin, as a "significant transnational criminal organization." The firm had already been identified as such but the re-designations expand the sanctions.
The sanctions freeze any assets those identified may have in U.S. jurisdictions and bar Americans from conducting business with them by adding a number of affiliates to American blacklists.
"As sanctions and export controls on Russia from our international coalition continue to bite, the Kremlin is desperately searching for arms and support — including through the brutal Wagner Group — to continue its unjust war against Ukraine," Treasury Secretary Janet Yellen said in a statement.
"Today's expanded sanctions on Wagner, as well as new sanctions on their associates and other companies enabling the Russian military complex, will further impede Putin's ability to arm and equip his war machine," she said.
A total of eight people, 16 companies and four specific aircraft were sanctioned by Treasury. In addition, the State Department imposed separate but related sanctions on five companies and one person linked to the Wagner Group and 23 others for being part of Russia's military-industrial complex.
The State Department also placed 531 members of the Russian military on a travel blacklist for actions that threaten or violate the sovereignty, territorial integrity or political independence of Ukraine.
"This action supports our goal to degrade Moscow's capacity to wage war against Ukraine, to promote accountability for those responsible for Russia's war of aggression and associated abuses, and to place further pressure on Russia's defense sector," Secretary of State Antony Blinken said.
Add TheJapanNews to your Google News feed.