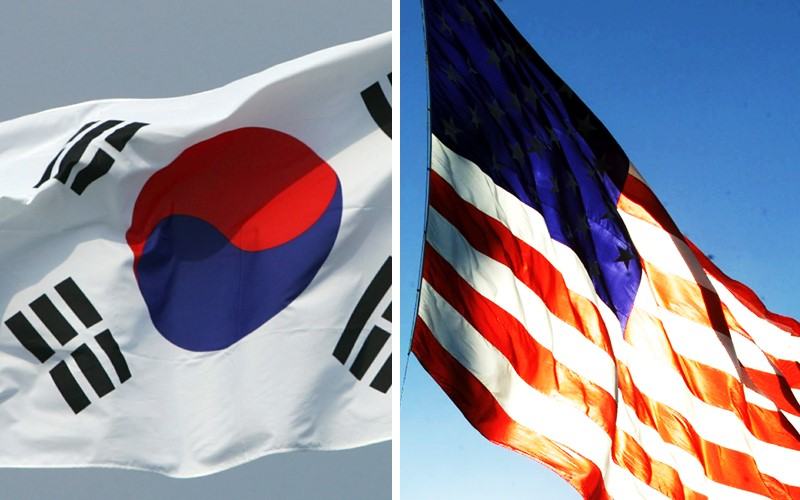 16:53 JST, January 3, 2023
SEOUL, South Korea (AP) — South Korea reconfirmed Tuesday that Seoul and Washington are discussing its involvement in U.S. nuclear asset management in the face of intensifying North Korean nuclear threats, after President Joe Biden denied that the allies were discussing joint nuclear exercises.
The purported difference came after North Korean leader Kim Jong Un entered the new year with a vow to mass-produce battlefield nuclear weapons targeting South Korea and introduce a more powerful intercontinental ballistic missile capable of striking the mainland U.S. Some experts say Kim would eventually aim to use his enlarged weapons arsenal to wrest outside concessions like sanctions relief.
South Korean President Yoon Suk Yeol said in a newspaper interview published Monday that the two countries were pushing for a joint planning and training involving U.S. nuclear assets and that the United States responded positively about the idea.
Asked by a reporter later at the White House about whether the two countries were discussing joint nuclear exercises, Biden replied, "No."
Yoon's top adviser for press affairs, Kim Eun-hye, issued a statement Tuesday saying that Seoul and Washington "are discussing an intel-sharing, a joint planning and subsequent joint execution plans over the management of U.S. nuclear assets in response to North Korea's nuclear (threats)."
Kim said Biden likely answered "no" because a reporter tersely asked him about a nuclear exercise without providing any background information.
In the Chosun Ilbo interview, Yoon said that while the U.S. nuclear weapons belong to the U.S., planning, intel-sharing and exercises involving them must be jointly conducted with South Korea. He said he finds it difficult to assure his people of a security guarantee with the current levels of U.S. security commitment.
South Korea has no nuclear weapons and is under the protection of a U.S. "nuclear umbrella," which guarantees a devastating American response in the event of an attack on its ally. But some experts question the effectiveness of such a security commitment, saying the decision to use U.S. nuclear weapons lies with the U.S. president.
Yoon's office didn't provide many details about his government's discussion with the United States. Some observers say South Korea is seeking to obtain a greater role on U.S. decision-making process on the deployment of its nuclear assets in times of tensions with North Korea.
Kim Taewoo, a former head of Seoul's Korea Institute for National Unification, said the reported South Korea-U.S. discussion likely "benchmarked a NATO-style nuclear-sharing arrangement" that allows NATO member states' warplanes to carry U.S. nuclear weapons. He said the discussion still appears to be falling short of the NATO arrangement because possible nuclear exercises between the two countries would likely be South Korean air force aircraft escorting U.S. aircraft simulating nuclear strikes during joint drills.
"North Korea would take this sensitively. (South Korea and the U.S.) are discussing this to get North Korea to take this sensitively … because that can be a deterrence against North Korea," Kim Taewoo said.
He said South Korea and the United Sates are likely using unofficial channels to discuss the topic. That allows South Korea to claim it's discussing the issue with the U.S. at the same time it allows Washington to deny that, he said.
Last year, North Korea performed a record number of weapons tests by launching a variety of ballistic missiles capable of reaching the U.S. mainland and its allies South Korea and Japan. In September, North Korea also adopted a new law authorizing the preemptive use of its bombs in a broad range of cases, including non-war scenarios.
After their annual meeting in November, the defense chiefs of the United States and South Korea issued a joint statement reaffirming the U.S. commitment to providing extended deterrence to South Korea and deploying U.S. strategic assets in a timely and coordinated manner as necessary and identify new steps to reinforce deterrence against North Korean threats. The statement also carried their agreement to bolster the alliance's information-sharing, joint planning and execution.
During a recently ended ruling party meeting, Kim Jong Un ordered the "exponential" expansion of his country's nuclear arsenal and the mass-production of tactical nuclear weapons missioned with attacking South Korea, as well as the development of a new ICBM tasked with having a "quick nuclear counterstrike" capability — a weapon he needs to strike the mainland, North Korea's state media reported Sunday.
Add TheJapanNews to your Google News feed.