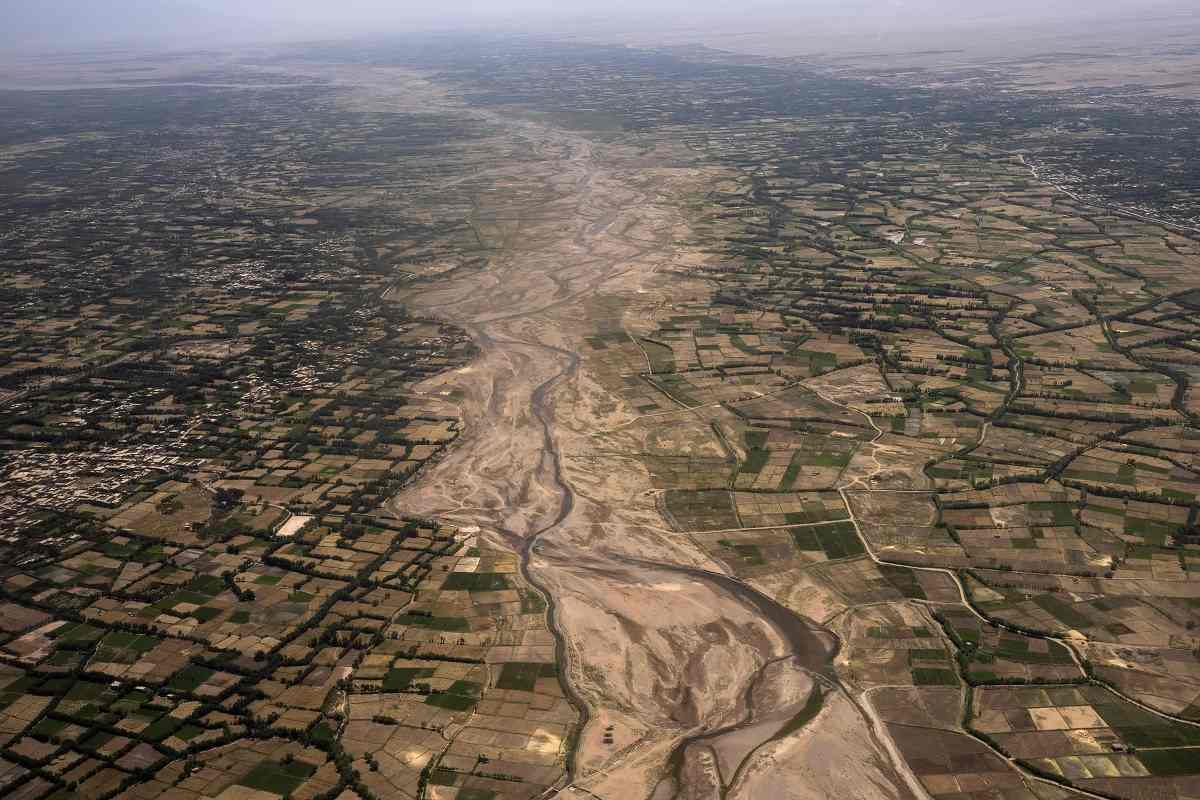 14:40 JST, October 8, 2023
HERAT, Afghanistan (AFP-Jiji) — The death toll from a series of earthquakes in western Afghanistan rose sharply Sunday to more than 1,000 as rescuers scrabbled for survivors among the ruins of villages razed to the ground.
Saturday's magnitude 6.3 quake — followed by eight strong aftershocks — jolted hard-to-reach areas 30 kilometers northwest of the provincial capital of Herat, toppling rural homes and sending panicked city dwellers surging into the streets.
"Unfortunately, the casualties are practically very high," deputy government spokesman Bilal Karimi said early Sunday, as the extent of the damage became clear.
"The death toll is more than 1,000 people. We are waiting to see how the final figures will turn out," he told AFP.
As night fell Saturday in Sarboland village of Zinda Jan district, an AFP reporter saw dozens of homes ruined near the epicenter of the quakes, which shook the area for more than five hours.
Men shovelled through piles of crumbled masonry as women and children waited in the open, with gutted homes displaying personal belongings flapping in the harsh wind.
The World Health Organization (WHO) said more than 600 houses were destroyed or partially damaged across at least 12 villages in Herat province, with some 4,200 people affected.
"In the very first shake all the houses collapsed," said 42-year-old Bashir Ahmad.
"Those who were inside the houses were buried," he said. "There are families we have heard no news from."
Nek Mohammad told AFP he was at work when the first quake struck at around 11 a.m.
"We came home and saw that actually there was nothing left. Everything had turned to sand," said the 32-year-old, adding that some 30 bodies had been recovered.
"So far, we have nothing. No blankets or anything else. We are here left out at night with our martyrs," he said as darkness began to fall.
The WHO said late Saturday "the number of casualties is expected to rise as search and rescue operations are ongoing".
In Herat city, residents fled their homes and schools, hospitals and offices evacuated when the first quake was felt. There were few reports of casualties in the metropolitan area, however.
Add TheJapanNews to your Google News feed.