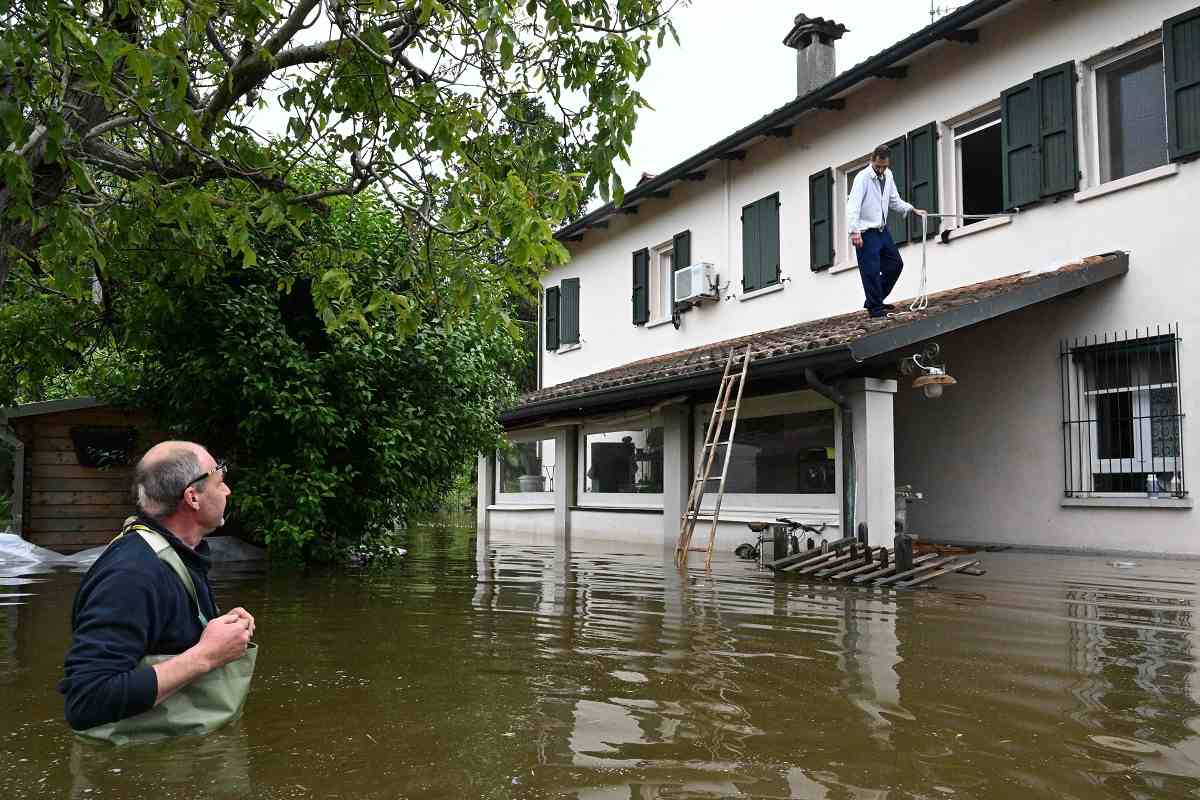 18:13 JST, May 21, 2023
GHIBULLO, Italy (AFP-Jiji) — More than 36,000 people have now been forced from their homes by deadly floods in northeast Italy, regional officials said Saturday, as rising waters swallowed more houses and fresh landslides isolated hamlets
Violent downpours earlier this week killed 14 people, transforming streets in the cities and towns of the Emilia Romagna region into rivers.
And as more rain fell, regional authorities extended the red weather alert to Sunday.
Italian Prime Minister Giorgia Meloni said Saturday she was leaving the G7 summit in Japan early to deal with the emergency.
"Frankly I cannot remain so far from Italy in such a complex moment," she told reporters, thanking the 5,000 people — from rescue workers to volunteers — mobilized to help those hit by the floods.
She also thanked her fellow G7 leaders for their offers of aid.
Meloni was expected to visit some of the worst-hit areas on Sunday.
The authorities in Ravenna on Saturday ordered the immediate evacuation of more at-risk hamlets.
A helicopter involved in attempts to restore electricity crashed Saturday near Lugo, injuring one of the four people on board, the fire service said.
Six months' worth of rain fell in 36 hours in the Emilia-Romagna region, with the floods described as the worst the country has seen in a century.
The floods have caused over 305 landslides and damaged or closed over 500 roads in the region.
"The water began to rise at 2:00 p.m. Friday, coming from across the fields," after nearby canals were swollen by flooded rivers, electrician Mauro Lodola told AFP.
"It's difficult. I want it to be over quickly, to be able to go forwards … to pick ourselves up," the 54-year-old said, standing thigh-high in the dirty water surrounding his house.
Lodola choked up as he showed his ruined house, the water lapping around the fridge in the kitchen and against the mattress on his bed, which was piled high with salvaged furniture.
Outside, a white door floated past a shed, where chickens who had been moved to safety clucked nervously.
Bologna's mayor Matteo Lepore said Saturday it would take "months, and in some places maybe years" for roads and infrastructure to be repaired.
Add TheJapanNews to your Google News feed.