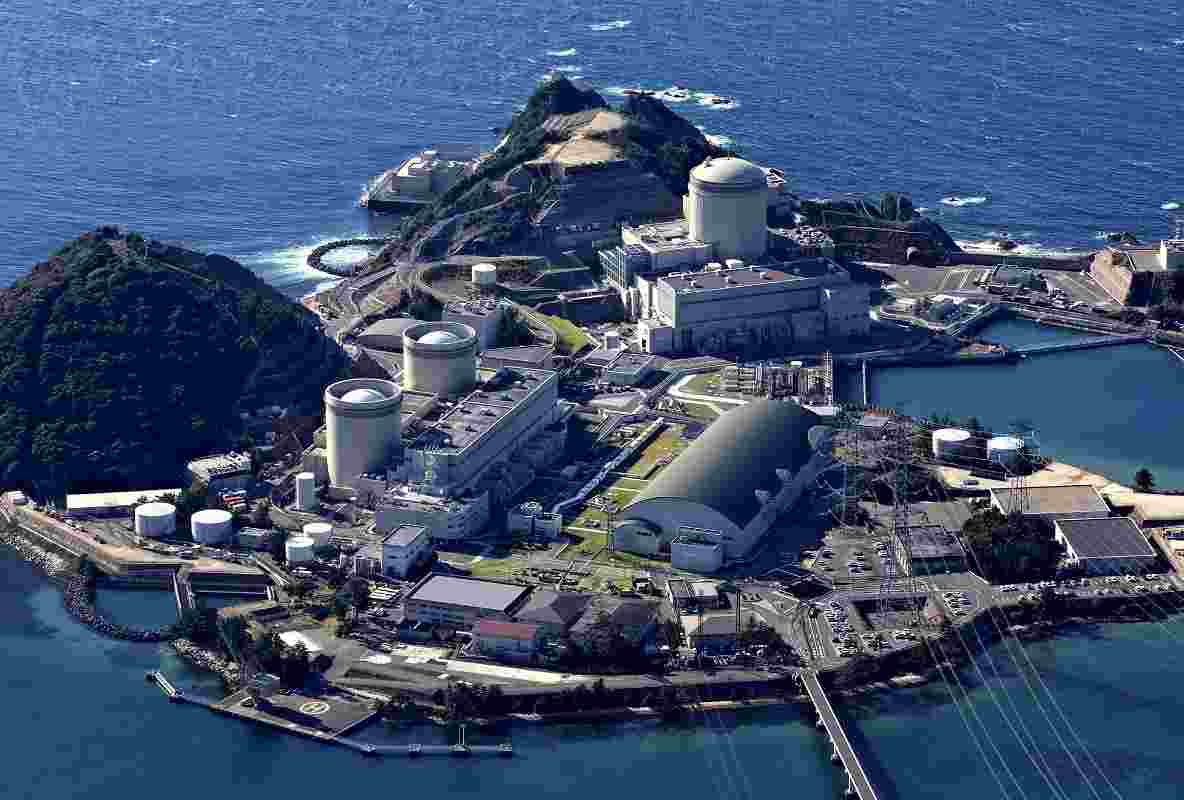 16:22 JST, February 11, 2023
TOKYO — The government adopted a plan Friday to make maximum use of nuclear power, in a bid to realize a carbon-free society while ensuring stable electricity supplies.
Amid an energy crisis triggered by Russia's invasion of Ukraine, the basic plan for green transformation marks a departure from Japan's policy of reducing its dependence on nuclear energy, decided after the 2011 meltdowns at Tokyo Electric Power Company Holdings Inc.'s tsunami-hit Fukushima No. 1 power plant.
The basic plan calls for building next-generation nuclear reactors to replace decommissioned ones within the premises of the nuclear plants, ending a freeze on any projects to add, expand or replace reactors.
Japan will also change a rule that limits the operating life of reactors basically to 40 years but tolerates an extension to up to 60 years upon regulatory approval. Under the plan, Japan will allow power companies to operate reactors beyond the 60-year limit by excluding periods when reactors are halted for safety inspections or other reasons.
The government drafted the plan late last year and solicited public comments for a month from Dec. 23. Many of the 3,303 comments received were critical of the nuclear policy shift, according to a senior official of the industry ministry.
But the government adopted the plan with almost no changes. Industry minister Yasutoshi Nishimura stressed that the approval came after "more than 100 council meetings as well as discussions in the ruling parties."
"We'll clearly explain the government's plan through various means, in order to deepen public understanding," Nishimura told a press conference.
The green transformation plan also includes a target of achieving over ¥150 trillion in public and private investments for decarbonization over the coming 10 years.
To this end, the government has adopted green transformation legislation so that it can procure funds for its share of the envisioned investments, which is projected at some ¥20 trillion. Specifically, the government will issue green transformation transition bonds, which will be redeemed with funds procured through an envisioned carbon-pricing system, collecting fees from companies for carbon dioxide emissions.
Meanwhile, the government plans to collect fees from fossil fuel importers set in accordance with the amounts of CO2 emissions resulting from fuel use, starting in fiscal 2028. From fiscal 2033, power companies will be required to buy emissions credits through emissions trading.
Add TheJapanNews to your Google News feed.