'Visitor Tax' to Combat Overtourism in Miyajima; Revenue to Improve and Build Island Facilities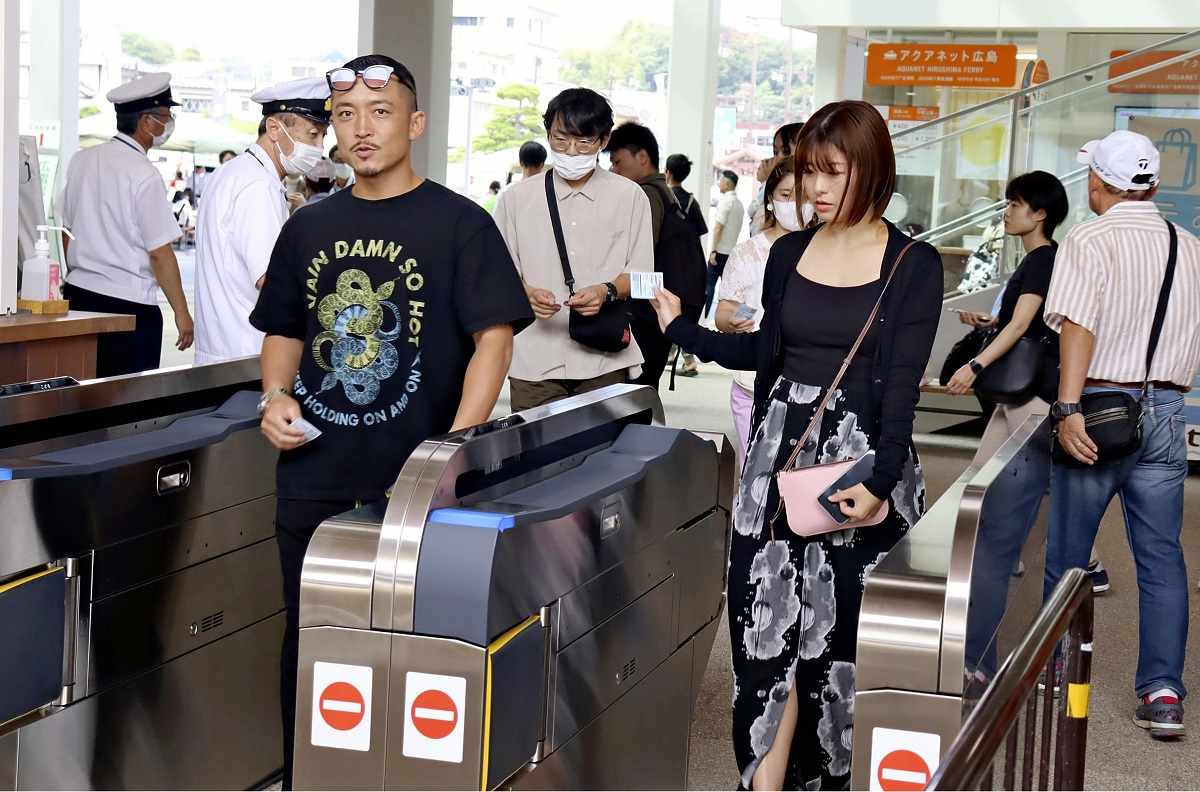 15:30 JST, October 2, 2023
HIROSHIMA — A new tourist tax came into effect on Sunday, targeting visitors to Miyajima, an island which is part of the city of Hatsukaichi, Hiroshima Prefecture. The island is home to the World Heritage site of Itsukushima Shrine.
Tourists and other visitors to the island are required to pay a ¥100 "Miyajima Visitor Tax". This was introduced to tackle overtourism, a situation in which excessive numbers of tourists adversely affect the lives of local residents. The city government intends to use the tax revenue to improve and build facilities to accommodate tourists.
The visitor tax is levied by adding ¥100 to a round-trip fare for ferry rides to and from the island. Visitors elementary school age and older are subject to the tax, while residents of the islands and students on school excursions are exempt.
At the passenger terminal, about 20 people including city government employees handed out brochures to visitors to increase awareness of the new tax.
"If the tax is used to improve facilities such as restrooms, it will also benefit tourists," a 43-year-old company employee from Hiroshima City said.
"¥100 is acceptable," said another company employee, 30, who visited the island from Kanonji, Kagawa Prefecture. "I hope the money will be used to maintain Miyajima's beautiful scenery."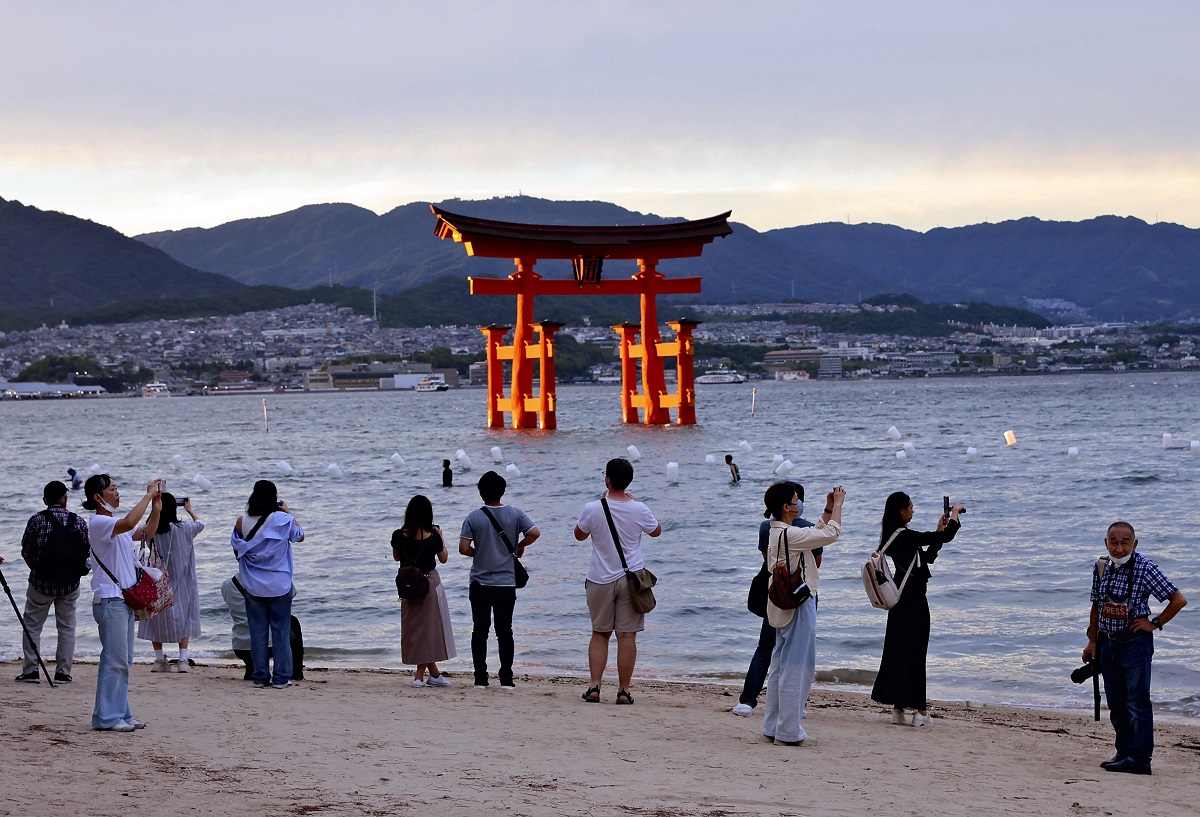 Add TheJapanNews to your Google News feed.