Buddhist Statues Return to Newly Refurbished Hall in Todai-ji Temple in Nara Pref.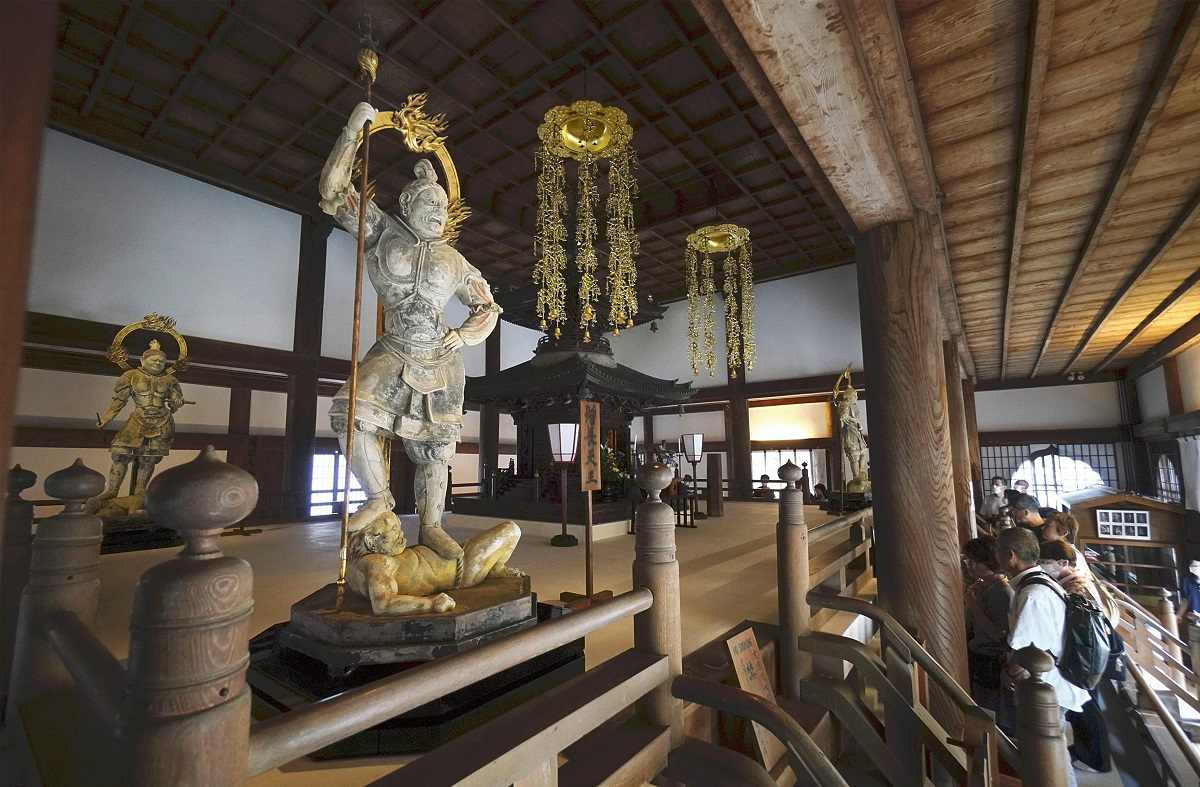 15:40 JST, October 1, 2023
NARA — The statues of the Four Divine Kings of Buddhism have returned to their original places in Todai-ji Temple's Kaidan-do hall in Nara after the hall's refurbishment was completed. On Sunday, visitors were allowed to enter the hall of the temple, which is also a World Heritage site, for the first time in about three years.
The hall underwent a mixture of repairs and refurbishment starting in July 2020 for better preservation and to enhance its earthquake resistance. The inside of the refurbished hall was shown to the press on Saturday.
The outstanding sculptures, designated as national treasures and which date to the Nara period (710-784), had been relocated to outside of the hall. After construction was completed, the statues returned to the four corners on the hall's floor, which has newly installed earthquake shock absorbers.
Kaidan-do hall is believed to have been built by relocating an earthen platform that was initially in front of Daibutsu-den hall of the same temple during the Nara period. It is believed that the Chinese monk Jian Zhen, known as Ganjin in Japan, who lived during China's Tang dynasty taught Buddhist precepts to Emperor Shomu on the platform.
The current hall was rebuilt in the Edo period (1603-1868).
"The statues of the Four Divine Kings are now positioned a little higher since they are on the earthquake shock absorbers, so I think visitors can see them in their entirety," said Koei Hashimura, the head of the temple. "I want people from all generations to visit here."
Add TheJapanNews to your Google News feed.