New Yomiuri Project Aims to Preserve Cultural Heritage of Kofukuji Temple Pagoda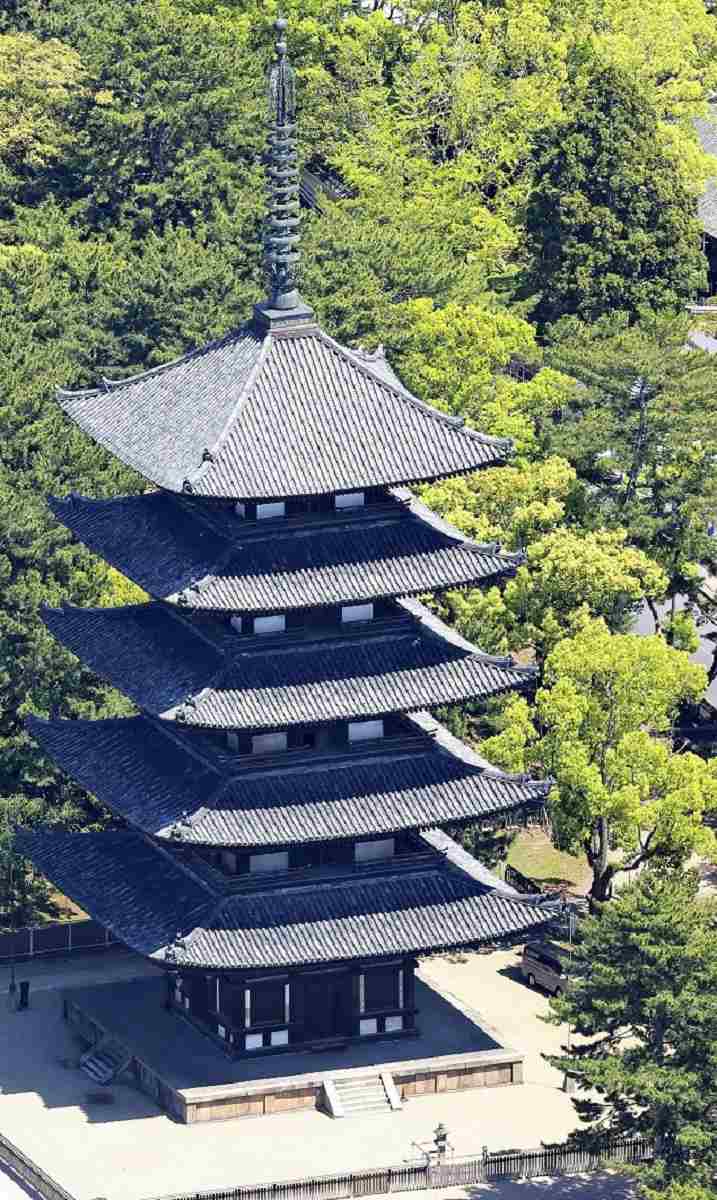 16:48 JST, September 23, 2023
The Yomiuri Shimbun and Kofukuji temple in Nara City are to launch a joint project titled "Prayer for the future: The great repair of the five-story pagoda of Kofukuji temple."
The collaborative enterprise aims to enhance opportunities for future generations to become more acquainted with Japan's cultural assets while stressing the significance of passing on the nation's cultural heritage.
The pagoda — a designated national treasure and a popular symbol of the ancient capital of Nara — is currently undergoing large-scale repairs for the first time in about 120 years, with work scheduled to end in 2031.
The five-story pagoda is thought to have been built in 730. Throughout its history, it has repeatedly been rebuilt following devastation by fire. The current structure — the sixth of its kind — is 50 meters high and dates back to 1426.
The ongoing restoration work is focused on the pagoda's roof tiles, wooded eaves and plaster walls, with total costs expected to hit around ¥5.7 billion.
The first part of the joint project will feature a riddle-solving event called "Nara: A journey through the mysteries of 1,300 years," starting from Oct. 28 and lasting for about a year. Visitors will be able to tour Kofukuji temple, the old Naramachi district, areas around the Nara National Museum and Todaiji temple, while attempting to solve riddles using a "riddle-solving kit" (priced at ¥2,700) and the Line communications app.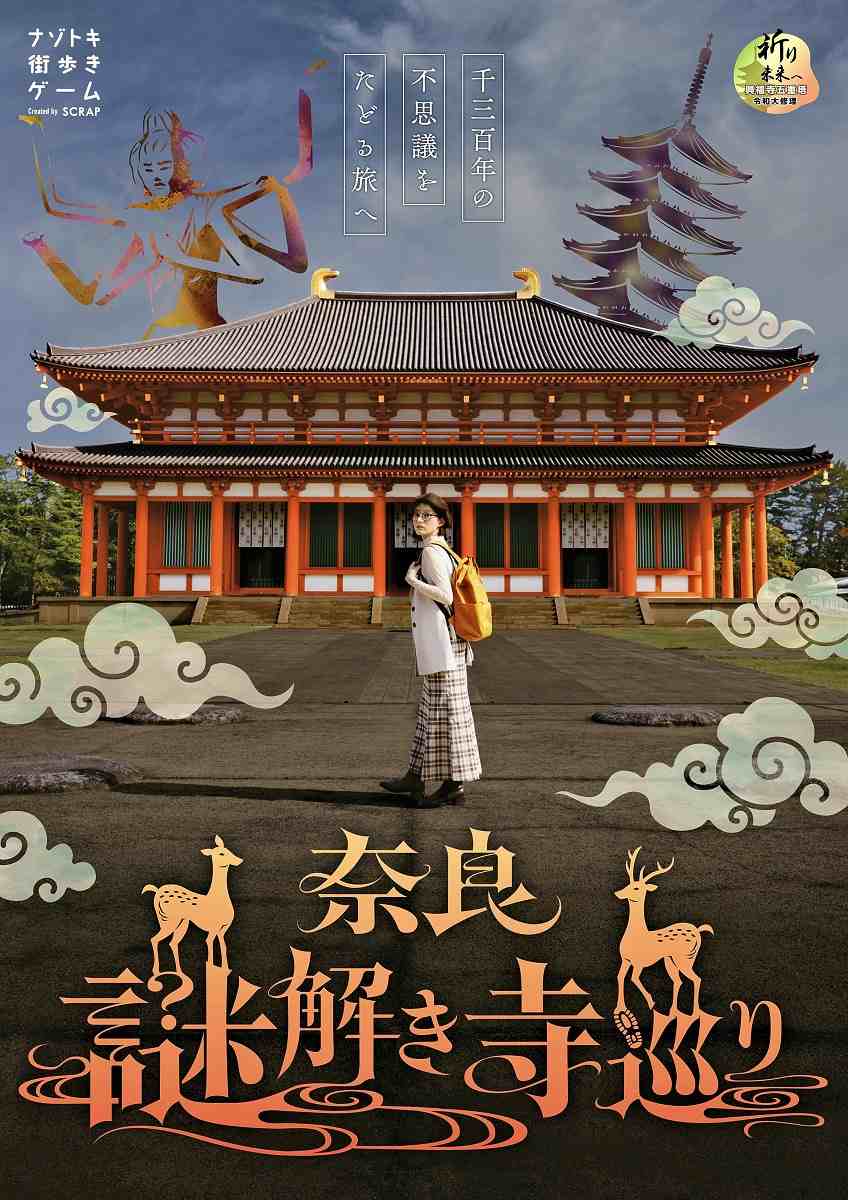 The 75th Annual Exhibition of Shoso-in Treasures will open at Nara National Museum the same day.
The slated project also includes a photo contest involving the solicitation of photographs of Kofukuji temple and old photos of the temple's grounds.
A symposium themed on the temple is scheduled to be held in Tokyo in 2024, and the temple's Buddha statue kept in the national-treasure Hokuendo northern round hall is planned to be exhibited in the capital the following year.
"We hope to share the joy of passing on to future generations [the cultural significance of the] five-story pagoda, which resonates with the lives and thoughts of many people, through the project," said Eishun Moriya, the abbot of Kofukuji temple.
Add TheJapanNews to your Google News feed.