Tottori: 'Naked Pose' May Help Open-Air Onsen after Damage by Typhoon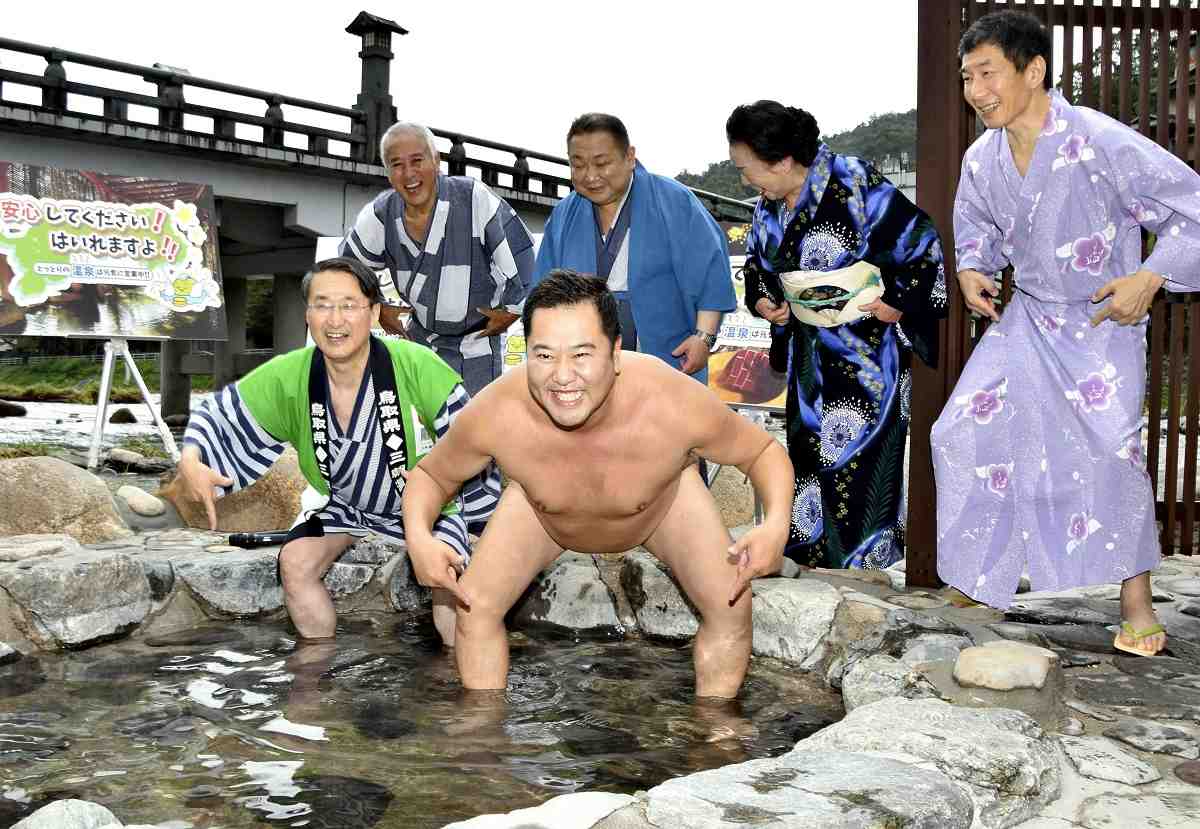 13:09 JST, September 23, 2023
MISASA, Tottori — Popular comedian Tonikaku Akarui Yasumura, also known as Tony, gave his seal of approval to an open-air hot spring bath in the town of Misasa, Tottori Prefecture.
The hot spring bath on a riverbed in the Misasa hot spring resort has just recovered from damage caused by a typhoon and torrential rains in August. The heavy rain washed away the roof and pillars of the bath's changing room, and the bath itself was fully submerged.
After the restoration work was done, the open-air onsen reopened for use on Sept. 5. All 22 ryokan inns in the spa resort have reopened for business as well, although few reservations have been made. The prefectural government appointed Yasumura as the onsen's ambassador to show the public that the spa resort is back in great shape.
Yasumura won international fame with his poses in which he appears to be completely naked. "Don't worry! I'm wearing [pants]!" he said on British TV show "Britain's Got Talent." Eager to make use of his popularity, the prefectural government will try to make up for lost business by posting his videos on its social media accounts.
Yasumura, visiting the hot spa resort on Sept. 8, used a foot bath there in his usual underpants-only appearance. Asked what he thought about the hot water, he said, "Don't worry! It feels great!" provoking laughter.
Add TheJapanNews to your Google News feed.