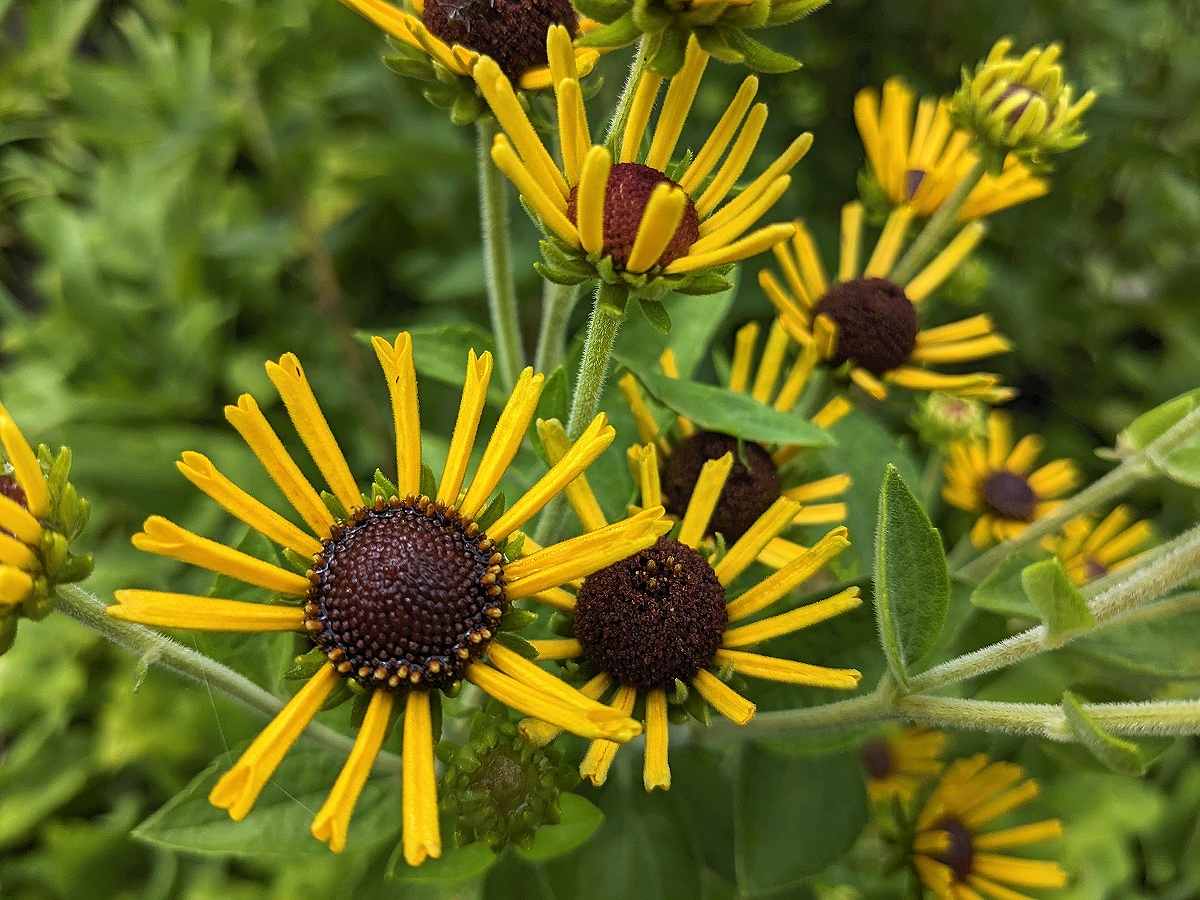 13:52 JST, September 11, 2023
Rudbeckia flowers are delighting visitors to Piet Oudolf Garden Tokyo at Hana Biyori, a botanical garden affiliated with the nearby Yomiuriland amusement park that straddles the cities of Inagi in Tokyo and Kawasaki. Rudbeckia, commonly known as coneflower or black-eyed Susan, has both annual and perennial species and bloom from summer to autumn. The garden is home to the perennial "Little Henry" Rudbeckia subtomentosa (sweet coneflower).
Having survived the winter season and braving this years' heat and high humidity, bright yellow flowers are now in bloom. Their petals curl inward to form a tubular shape, giving them a distinctive and interesting appearance. The plant is said to usually reach a height of about 90 centimeters, but those in the garden have grown to about 150 centimeters tall, possibly due to the warmer climate.
The Helenium "Moerheim Beauty" sneezeweed flowers are also beginning to bloom, so visitors will be able to enjoy the naturalistic garden during the end of the season.
Add TheJapanNews to your Google News feed.