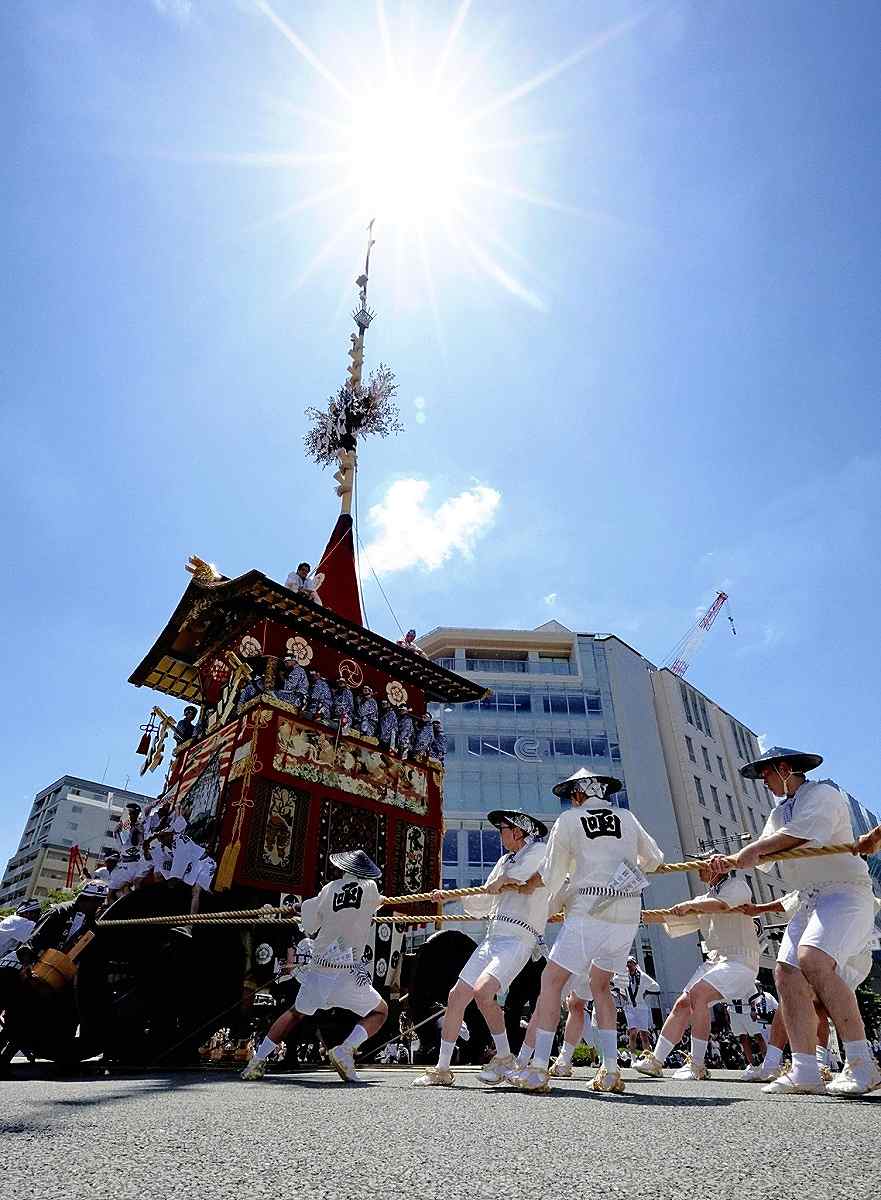 16:37 JST, July 18, 2023
KYOTO (Jiji Press) — A yamahoko float parade was held in Kyoto's Gion Festival on a full scale on Monday for the first time in four years after a break caused by the COVID-19 pandemic.
Twenty-three yamahoko floats, decorated with luxurious ornaments, paraded on streets in the city. The parade is a highlight of the festival, widely seen as one of the country's three largest festivals.
The annual festival of Yasaka Shrine is said to have started in the Heian period, which ran from the eighth to 12th centuries, to pray for the end of an epidemic at the time.
In 2020 and 2021, the yamahoko parade was canceled amid the pandemic. Last year, the parade was held under some restrictions.
Monday's parade started around 9 a.m., led by the naginatahoko float carrying a child acting as a divine messenger. The audience cheered when the child cut a shimenawa sacred straw rope stretched across the street, a highlight of the parade.
"I'm glad to see [the festival] for the first time in a while," said a woman in her 60s from Shizuoka Prefecture who used to live in Kyoto Prefecture.
According to the Kyoto prefectural police, the parade had attracted about 150,000 spectators as of 12:30 p.m., 10,000 more than last year.
The Kyoto City Tourism Association set up premium seats, each priced at ¥400,000, to view the parade, mainly targeting rich tourists from abroad. Of the 84 seats available, 65 were sold.
An 8-year-old boy who came from the United States with his family said, "Wonderful," when he saw tsujimawashi, another highlight of the parade, in which floats turn around dynamically at intersections.
Add TheJapanNews to your Google News feed.