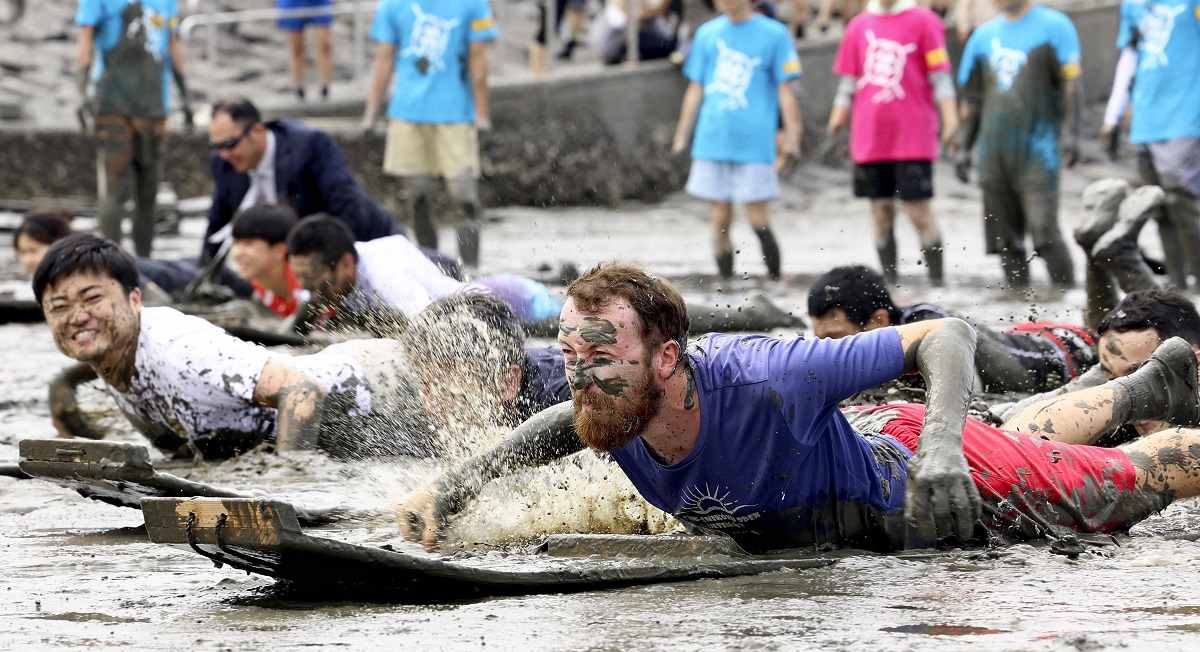 13:43 JST, June 24, 2023
KASHIMA, Saga — Amid cheers and smiles, the Kashima Gatalympics took place in the Ariake Sea mudflats in Saga Prefecture in early June. About 1,500 participants from 16 countries and regions reveled in the unusual sports-like competitions while getting covered in mud.
The word "Gatalympics" is a portmanteau of the Japanese word "higata," which means mudflat, and "Olympics." Organized by a local citizen group, the event has been held since 1985 to raise awareness of the nature surrounding the Ariake Sea.
Roughly 25,000 spectators clapped and cheered for participants at eight events. The competitions included a race in which participants mimicked the movements of amphibious mudskippers and pushed themselves forward while lying on their stomachs on a board. Another event had participants racing on bicycles over a 0.6-meter-wide board set up on the mudflats.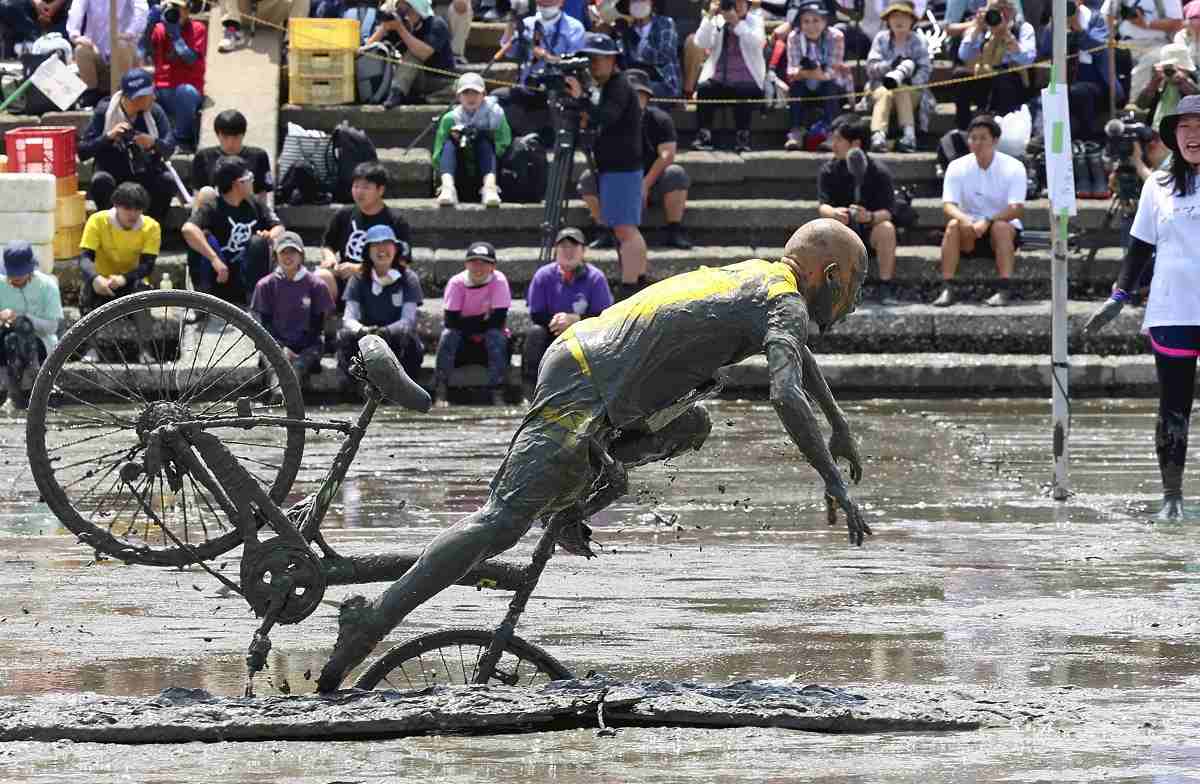 The Gatalympics took place after being canceled for three consecutive years due to the coronavirus pandemic. "I have been looking forward to this event for four years," said a man from Fukuoka Prefecture. "The mud was so soft and warm that I enjoyed the feeling of being covered in it."
Add TheJapanNews to your Google News feed.