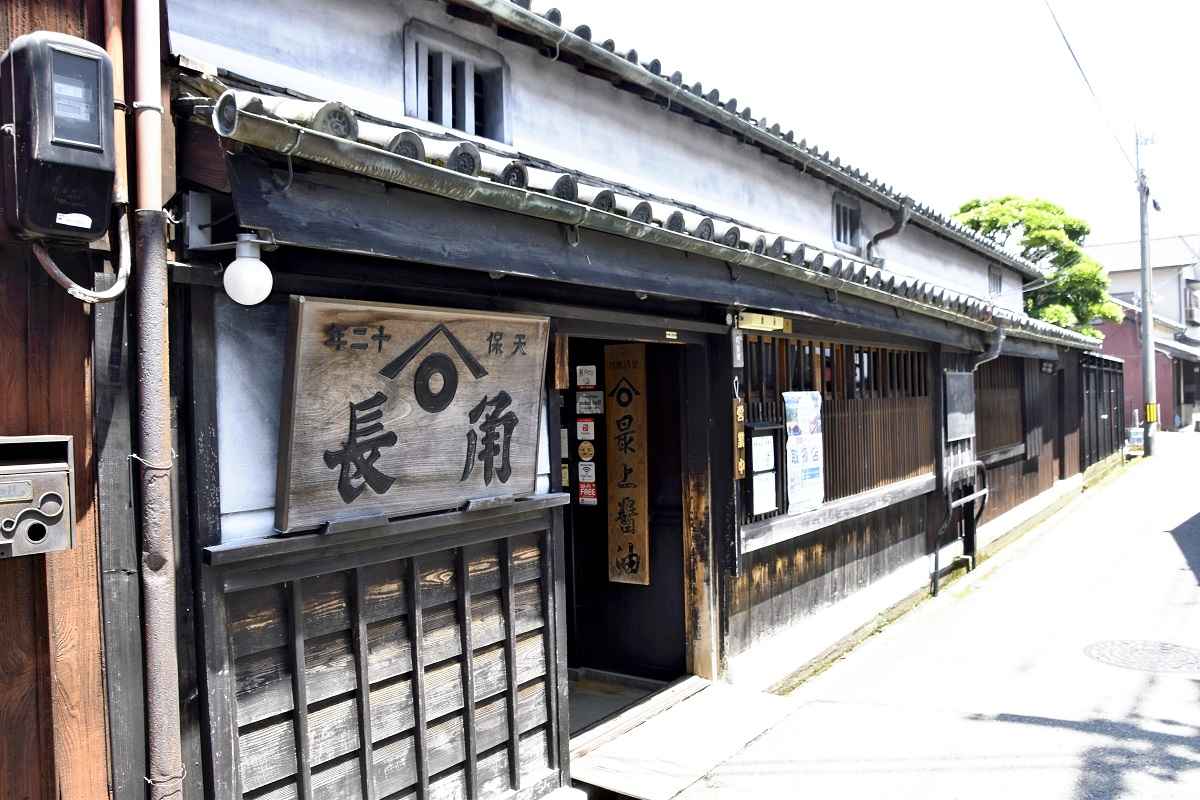 1:00 JST, June 12, 2023
YUASA, Wakayama — The town of Yuasa, known as the birthplace of Japanese soy sauce, still retains its old tiled roofs and two-story traditional houses, which transport visitors to the Japan of several hundred years ago.
The Important Traditional Buildings Preservation District in the Wakayama Prefecture town is home to over 100 traditional buildings, and makes for a splendid walk.

On my own stroll through the district, I savored what felt like a trip through the world of yesterday.
From JR Yuasa Station, I walked for about 15 minutes to get to the historic district. The area, spanning about 400 meters east to west and 280 meters north to south, was developed in the 16th century and thrived as a commercial and industrial hub. During the Edo period (1603-1867), Yuasa was protected by the local feudal domain due to its soy sauce production, and it is said that there were nearly 100 breweries for the condiment here.
Walking along Kitamachi Street, I spotted a brewery run by the soy sauce manufacturing company Kadocho, which was founded in 1841 and is still in operation. The brewery has maintained 11 old buildings, including a brewing building and a building for the production of koji — rice mold used to make soy sauce. All 11 have been designated as important cultural properties.
The brewery has continued to preserve traditional methods of aging soy sauce slowly over a long period, without the use of machines or arrangements for greater efficiency. When heating soy sauce, the brewery slowly raises the temperature with firewood to bring out a smooth flavor. The unique aroma that wafts out from the brewery has become a part of the town's identity.
Makoto Kano, the company's sixth generation owner, said he has stuck to two main products: Yuasa Tamari and Nigori Bishio. Yuasa Tamari — aged for 1½ years — is richly flavored, and Nigori Bishio — aged for 2½ to 3½ years — is pure soy sauce with no additives. According to Kano, 73, his family's motto is "Devote yourself to a single occupation," so even during economic booms, he has never expanded the company's business too much.
Behind the brewery runs Daisembori, a short canal believed to have been built in the Edo period. Kano said that at that time soy sauce was loaded onto ships on its way out to sea.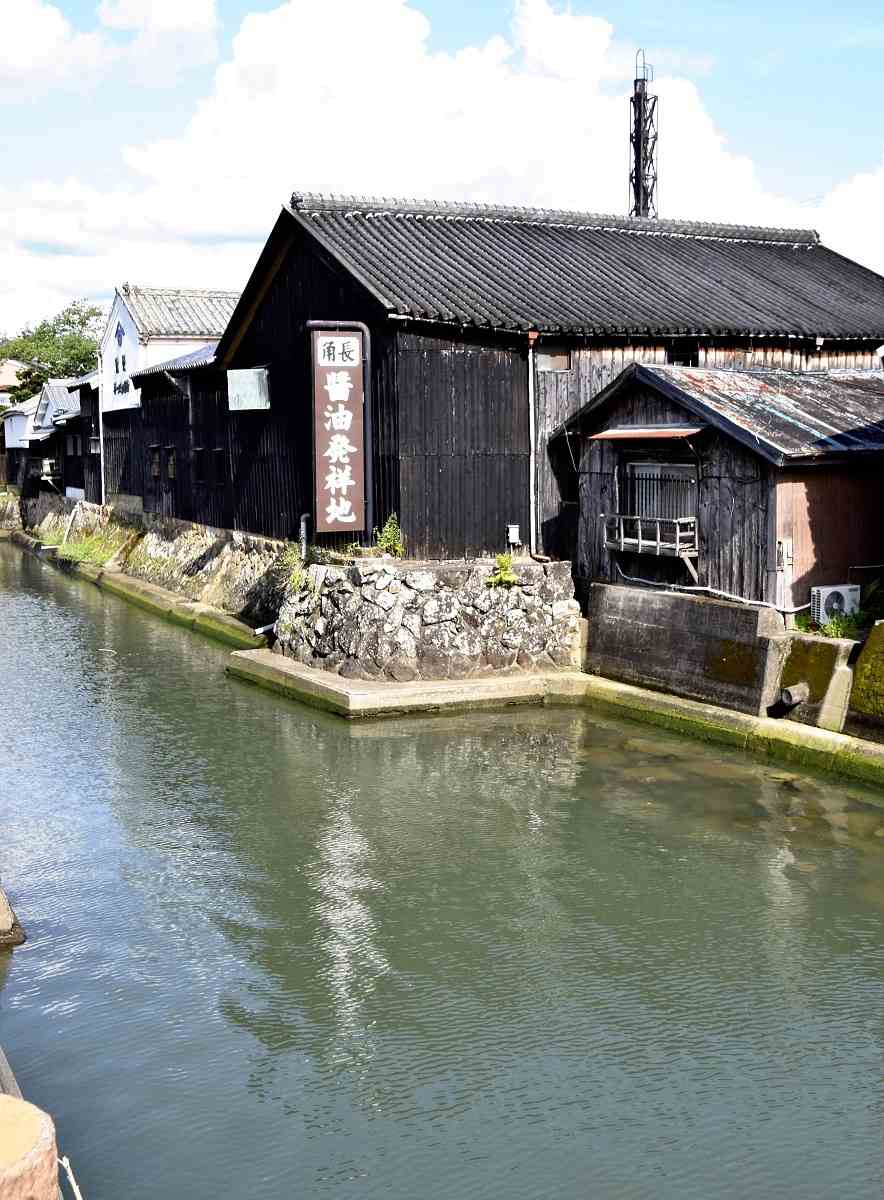 Standing here, I felt as if I could see the town in its past prosperity, and the soy sauce craftsmen who kept production churning.
Locals come together
While walking through the district with a camera in hand, I was approached by an elderly woman, who said, "If you go over there, you can take some great photos."
After venturing through some narrow alleyways, I came across a museum called Jinburo, which used to be a public bathhouse. It was in operation from the end of the Edo period until 1985.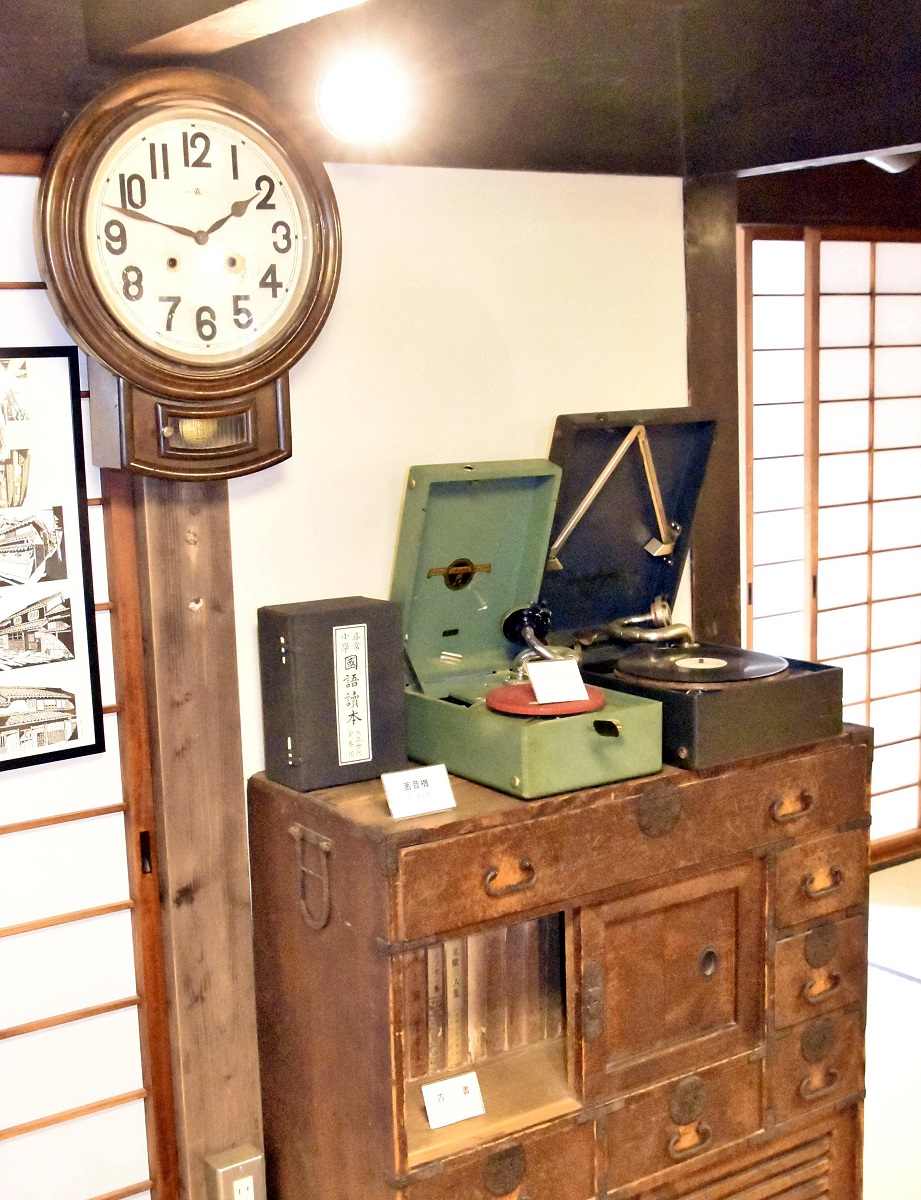 In the changing room, there was a faded noren curtain, and a long wooden board displayed a notice from the local police station stating, "Wash up thoroughly outside the bathtub." The date on the board was July 1915.
People are said to have stood in the bath's deep stone tub to bathe. I wondered if there had been a constant string of customers, packing themselves together in the tub.
In a tatami room at the back, which had once served as a residence, there were phonographs, braziers, manual sewing machines and old elementary school textbooks. I felt as if I had slipped back in time.
At 2 p.m., a vintage clock hanging on the wall tolled in two heavy strokes. A woman who said she was visiting from Canada was snapping photos on her smartphone. She seemed deeply moved by the old bits of Japanese culture.
After Jinburo ceased to operate as a public bathhouse, it was taken over by the Yuasa municipal government in 2001. Many of the exhibited items have been donated by local residents. This is a museum created by the whole town to preserve memories of the bathhouse.
Delicate balance
Once the sun sets in the evening, people disappear from the streets, and the district is enveloped in silence. Kitamachi Street is illuminated by the faint lights of tsuri andon lanterns, which hang from the eaves of buildings at regular intervals. You can enjoy a view of the enchanting townscape at Senzan An, one of the rare accommodations found inside the district.
Senzan An consists of three two-story traditional houses that have been renovated for use as rental lodgings, with each house accepting only one reservation per day. The larger house has a total area of over 90 square meters and can accommodate up to 10 people.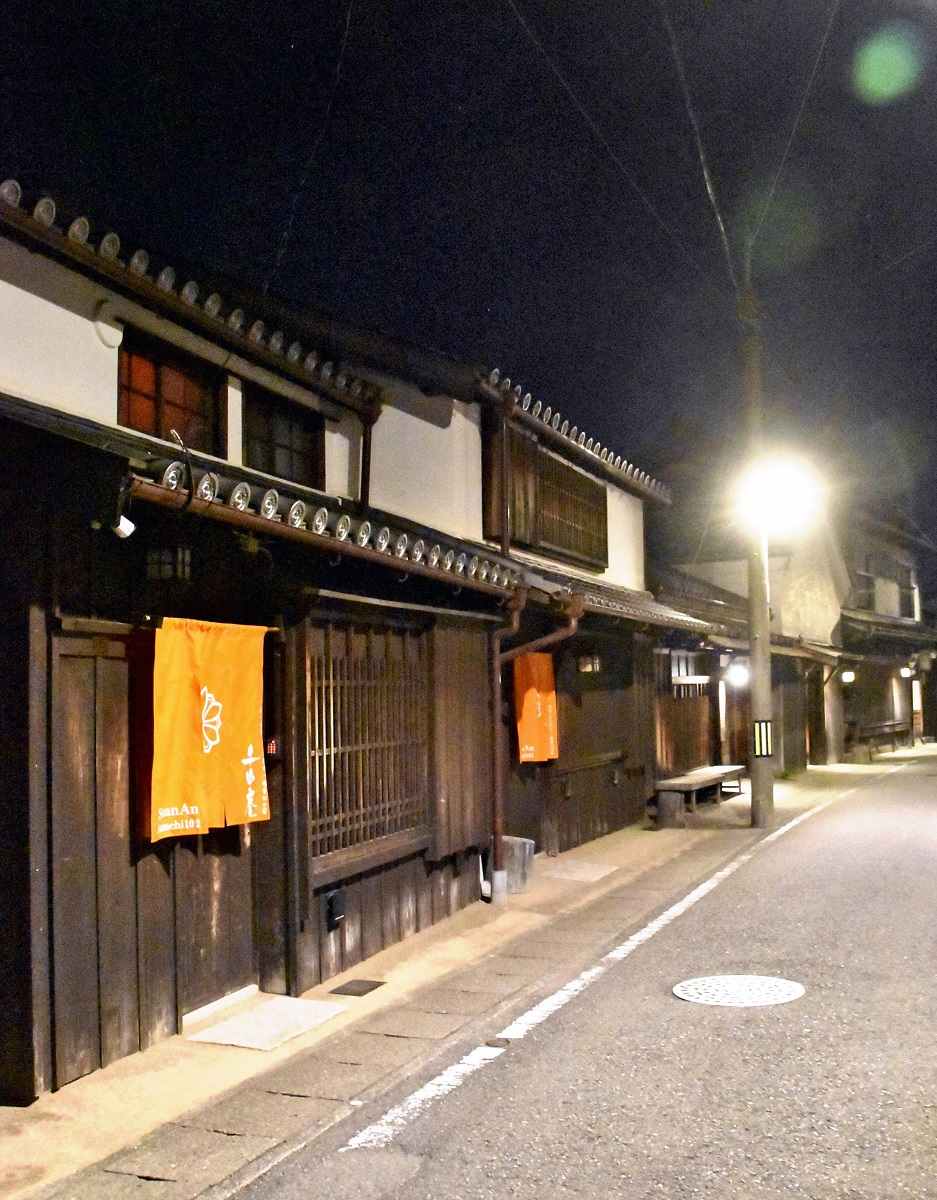 No clocks or televisions are found in any of the rooms, to ensure that guests can enjoy their stay without worrying about the time.
While they still have charming earthen floors and lattice windows, the accommodations are equipped with air conditioning, refrigerators, microwaves and kitchens. The entrances have automatic locks, and other security measures are also in place.
According to Tochikame Bussan, the local company that runs the lodgings, prices range from ¥30,000 to ¥40,000 for two people on weekdays. Meals are not served, and an additional fee of around ¥5,000 is charged for each additional person. During peak seasons before the pandemic, about 150 groups used the accommodations each year.
However, Tochikame Bussan stresses the importance of preserving the town's tranquil atmosphere, and refrains from excessive promotion. Those who love the district continue to protect its history and scenery in a delicate balance with business.
Add TheJapanNews to your Google News feed.