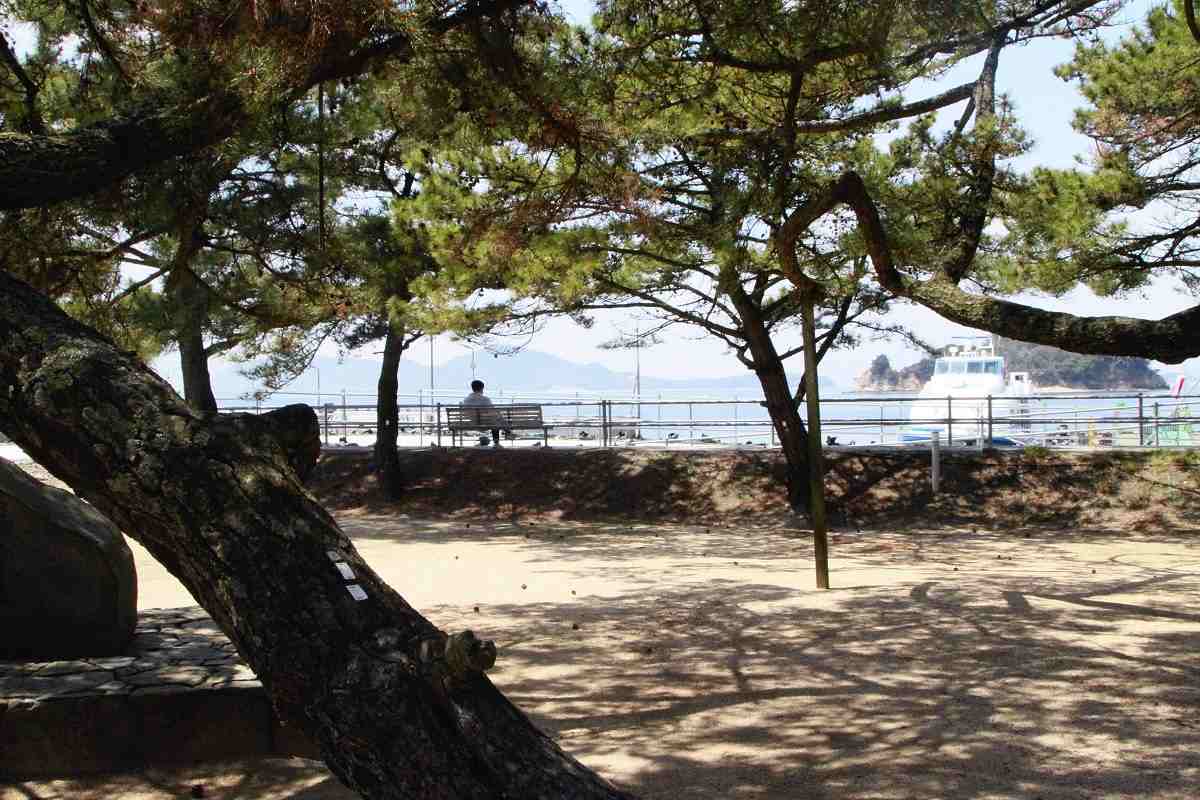 13:21 JST, June 3, 2023
TAKAMATSU — Dark tourism, which is traveling to sites that convey the legacy of past tragedies like wars, discrimination and disasters, has grown in popularity around the world.
Recently, I paid a visit to one such site, an island that conveys the history of prejudice against Hansen's disease patients.
Oshima Island is located about 8 kilometers off the city of Takamatsu in the Seto Inland Sea and is 7.2 kilometers in circumference.

The pine trees that line the white sand beach facing the clear ocean are called "grave marker pines." Legend has it that the pine trees were planted at the end of the 12th century when warriors killed in a war were buried there.
The whole island makes up National Sanatorium Oshima Seishoen, meaning "green pine facility." The sanatorium was established in 1909 in accordance with the Law Concerning the Prevention of Leprosy enacted in 1907 to segregate people with Hansen's disease. Patients — mainly from the surrounding Shikoku region — were forcibly quarantined in the facility, and at its peak in 1943, there were 740 residents.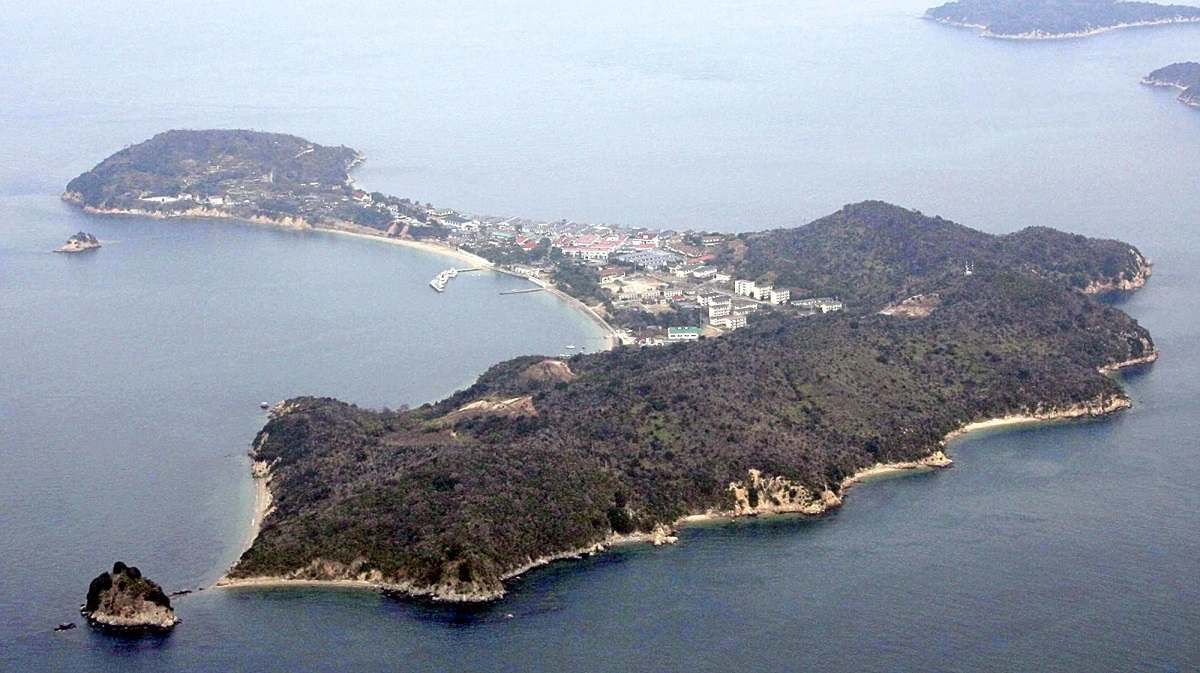 Hansen's disease was later found to be curable and minimally contagious. But social discrimination and prejudice against patients and their family members continued. In 1996, the leprosy prevention law was finally abolished. A court later ruled the government's policy of segregating leprosy patients unconstitutional.
The number of residents at the sanatorium has declined due to aging and other factors. Today, the facility is home to about 40 people who have completely recovered from the disease and the average age of the residents is around 85.
Oshima Island is abundant in nature yet marked with memorials of the history of discrimination against leprosy patients, such as a monument where ashes of former sanatorium residents are placed as well as a cenotaph for fetuses from abortions forced on pregnant women.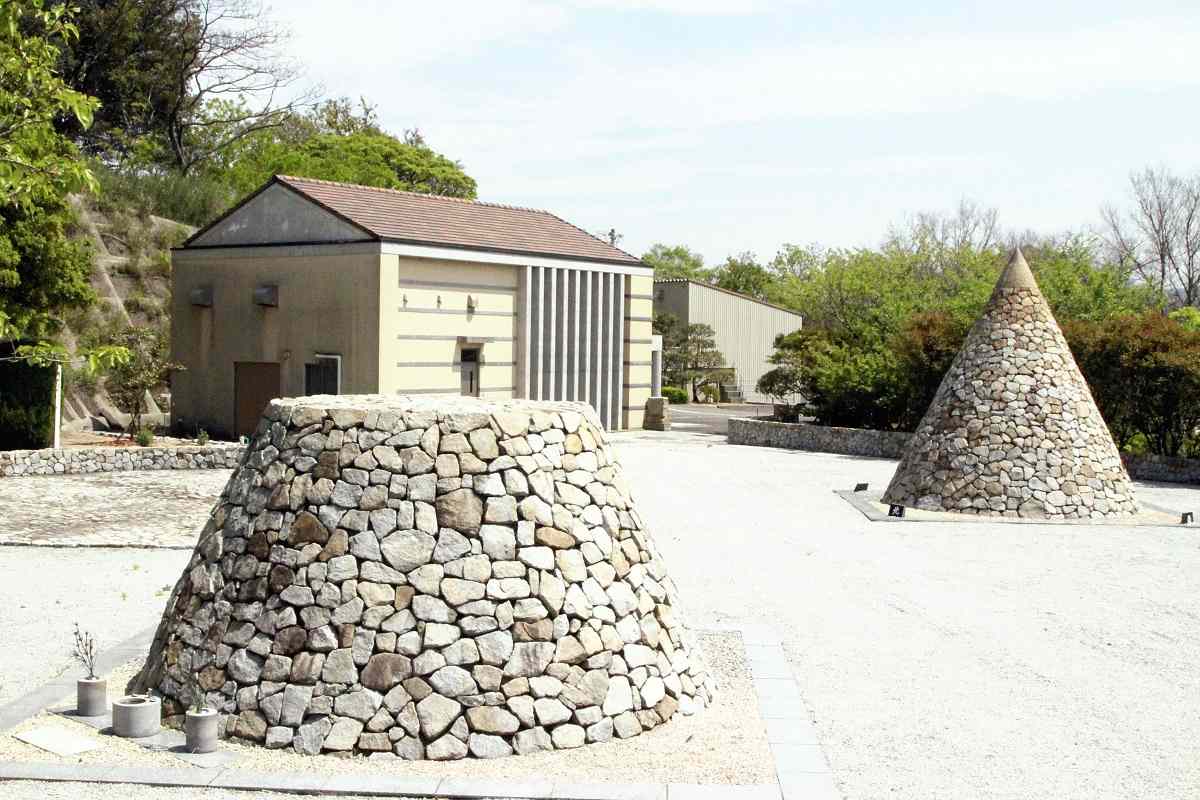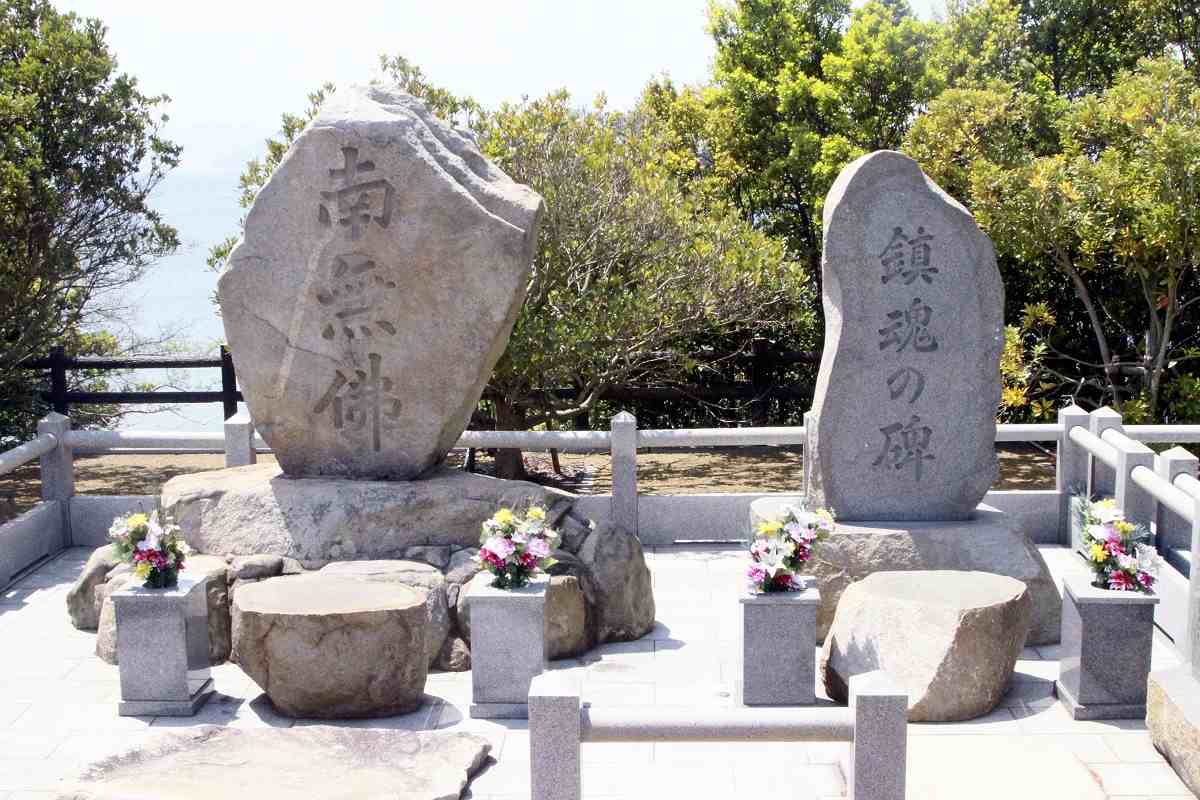 In 2011, Makiko Kondo, a professor at Kagawa Prefectural University of Health Sciences, started interviewing those living in the sanatorium in cooperation with Oshima Seishoen. Published in 2015, her book records several former patients' experiences.
A man in his 80s, who has been living on the island since the age of 12, was quoted as telling a nurse, "Even if everyone living on Oshima died, I don't want this island to be covered with groves and overrun with wild boars."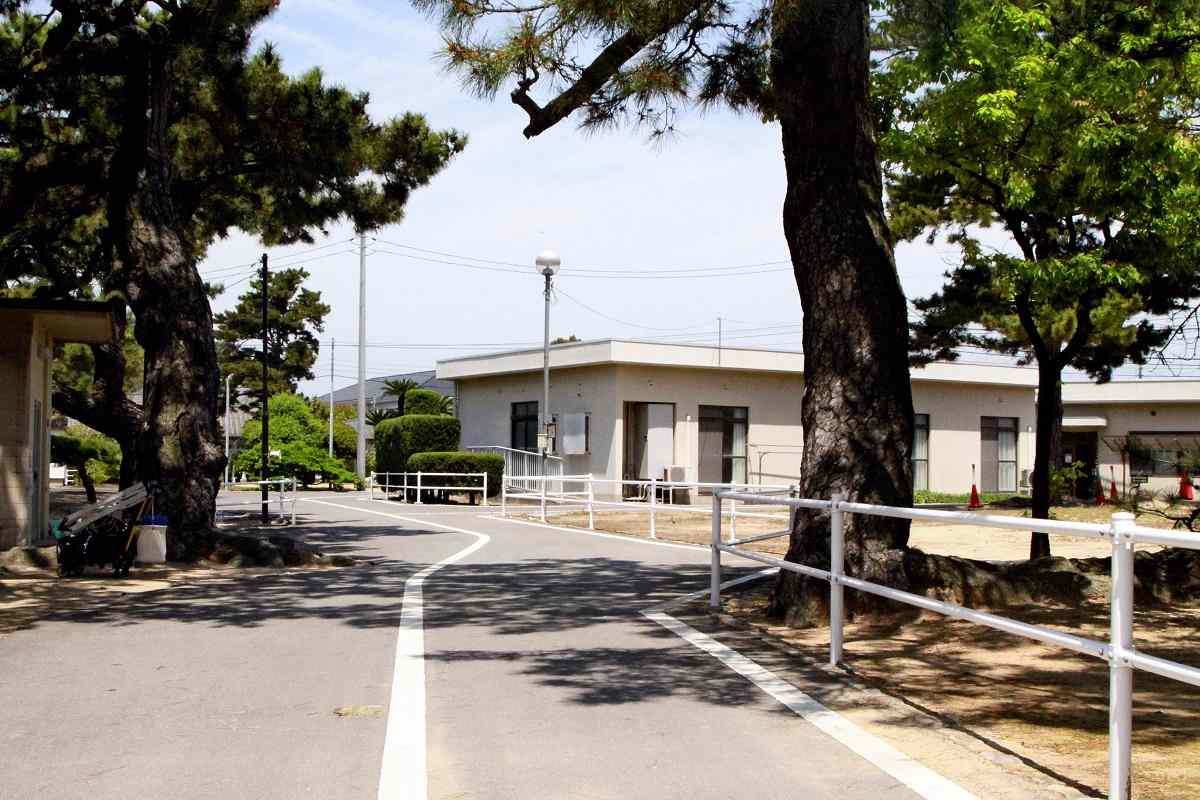 Setouchi Triennale, an art festival held every three years, displays modern artworks that take Hansen's disease as their theme. Last year, about 6,000 people visited the island during the event.
A regular sea route connecting Takamatsu Port with Oshima opened in 2019, and elementary and junior high school students started visiting the island. University students from Takamatsu, Maho Tsuda and Ami Hirai have kept up activities to promote the island, saying they want with share its history with people in their age group.
"Once the island's infrastructure can support it, there should be plenty of demand, such as for 'working vacations,'" Kondo said. She is looking for companies and organizations willing to support such activities.
From dark tourism to peace tourism
Dark tourism is a concept that developed in Britain in the 1990s. The Auschwitz concentration camp of Nazi Germany in Poland, the Anne Frank House in the Netherlands, and Ground Zero in New York, are among the most famous dark tourism sites.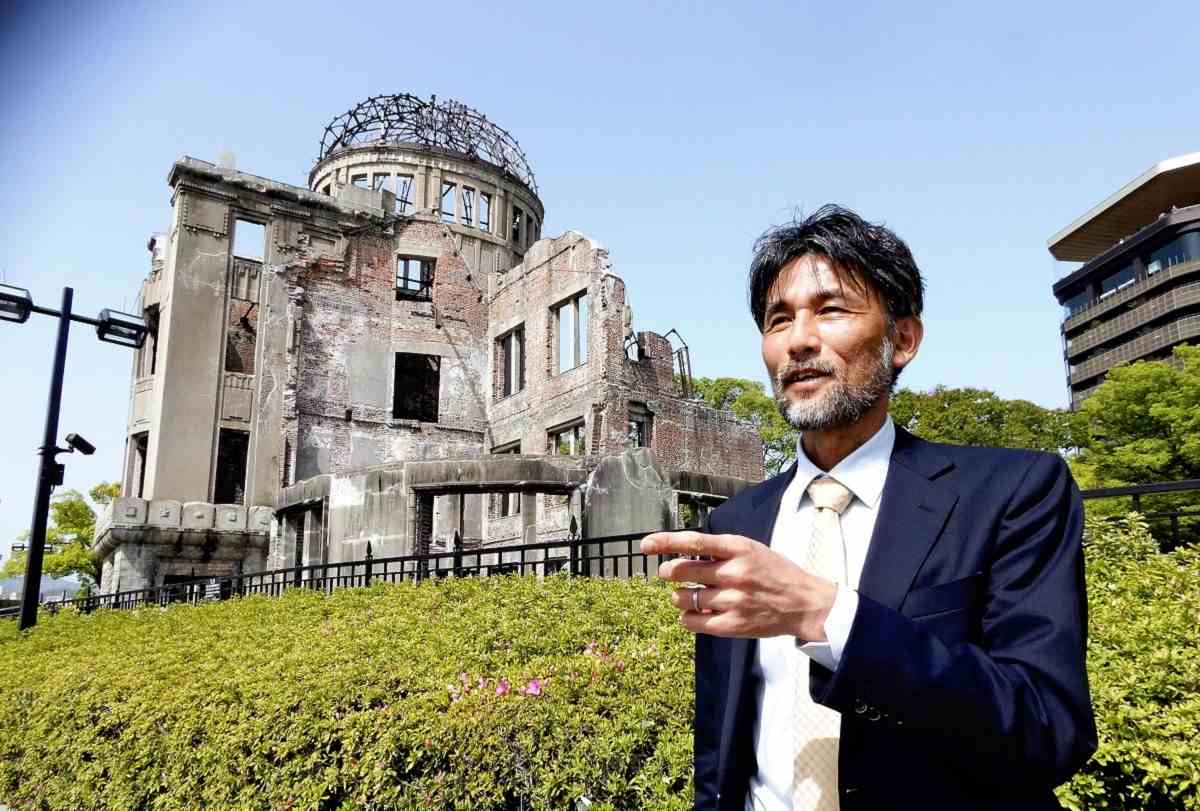 Hiroshima, where an atomic bomb was dropped for the first time in history, is also a well-known dark tourism site. Before the COVID-19 pandemic started, nearly 2 million foreign tourists visited the city each year. In 2017, the city started introducing various heritage sites under the slogan of "peace tourism."
"We would like to share not only the tragedy of the atomic bombing but also the culture that continues from the pre-war period and how the city was restored after the war," said Kiyoshi Kamachi at the Hiroshima Convention and Visitors Bureau.
In November last year, the NPO Peace Culture Village invited children displaced from Ukraine and gave them a tour of Hiroshima. Managing Director Kenta Sumioka said, "I want to help them when they have peace in their country again."
Add TheJapanNews to your Google News feed.