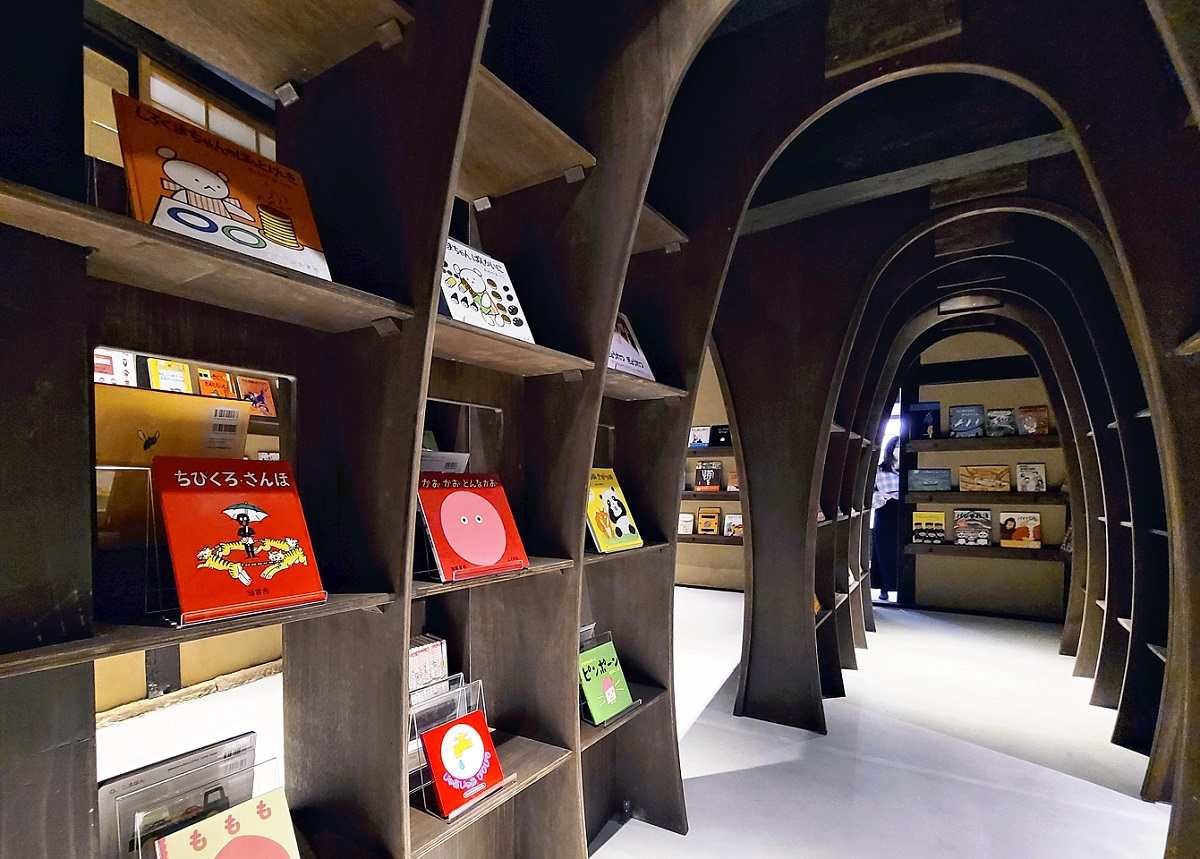 15:36 JST, May 20, 2023
ODA, Shimane — A former merchant's house on the main street of the Iwami Ginzan Silver Mine and its Cultural Landscape — a UNESCO World Heritage site — has been transformed into a library with such features as a shallow courtyard pool and bookshelves designed to resemble mining haulageway ruins.
The wooden, two-story retro residence in Oda, Shimane Prefecture, is believed to have been constructed sometime after 1800. The facility's current owner, Nakamura Brace Co., a local prosthetics company, signed a lease agreement with the University of Shimane, whose students and faculty operate the library.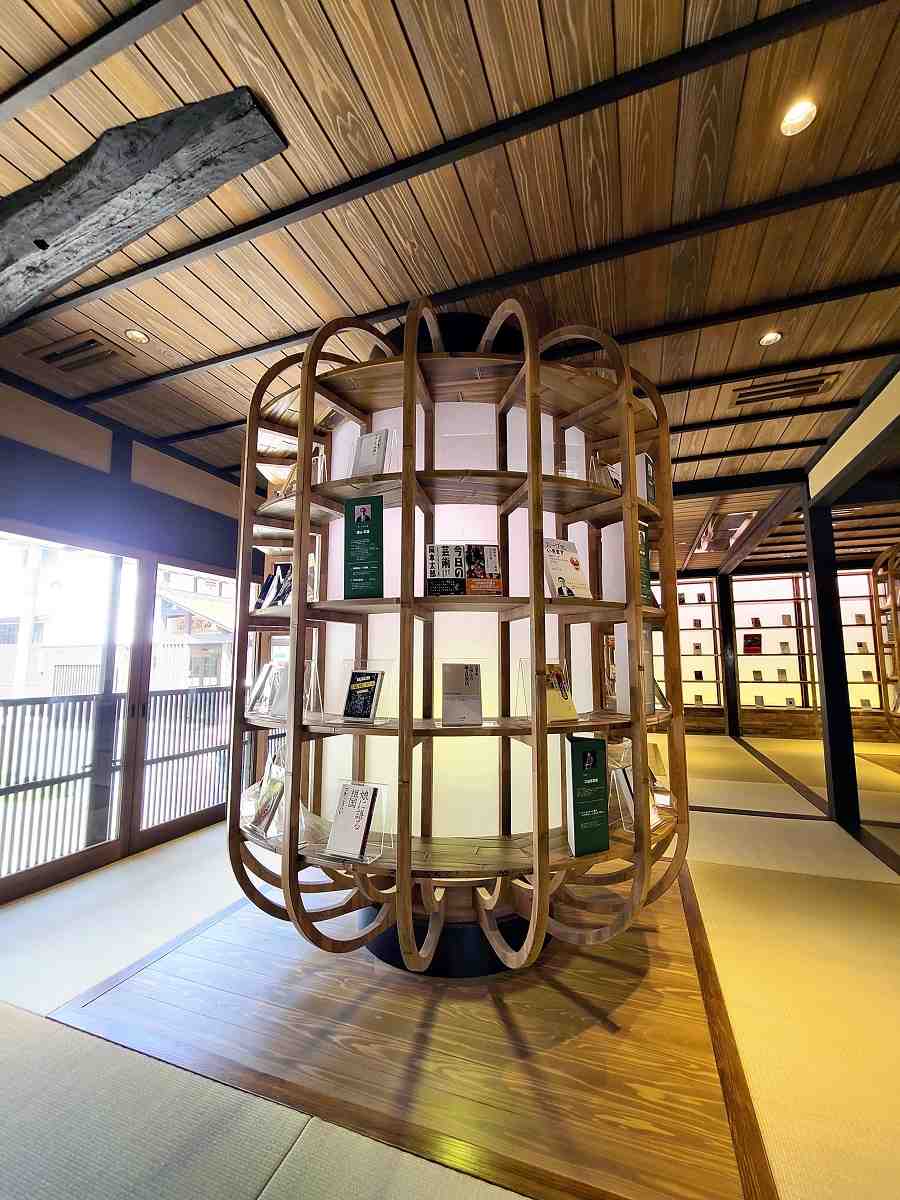 The company's chairman, Toshiro Nakamura, funded the overhaul himself, in hopes the library will become "a center for study and international exchange."
The first floor of the main building has a room with three bookshelves made from locally grown bamboo, a cafe and a haulageway-inspired room where visitors use flashlights to search out books in the dimly lit space. The courtyard, meanwhile, includes an ankle-deep pool in which visitors are allowed to paddle and play.
The library opens from 10 a.m. to 5 p.m., primarily on Saturdays and Sundays.
Add TheJapanNews to your Google News feed.