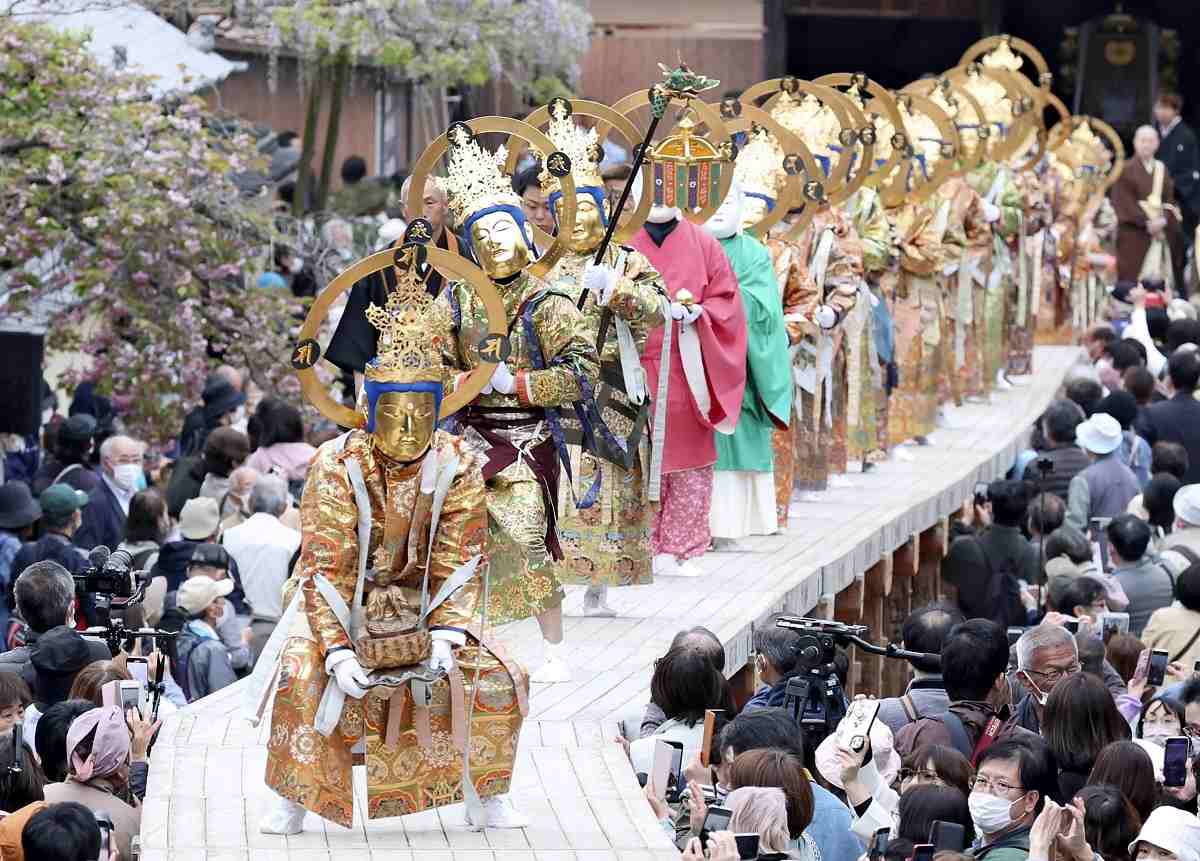 17:00 JST, April 29, 2023
KATSURAGI, Nara — A Buddhist ritual in which 25 participants dressed as Bodhisattva in garish costumes and golden masks parade in a procession was held earlier this month at the Taimadera Temple in Katsuragi, Nara Prefecture.
The ritual, called "Nerikuyo-eshiki," reenacts the departure of Princess Chujo, the daughter of a nobleman in 8th-century Japan, for paradise. It dates back more than 1,000 years, and is held to mark the day of her departure.
According to lore, the princess weaved the mandala that is now the temple's principal object of worship, and then attained Buddhahood while still alive.
This year, the ritual was held in its original state for the first time in four years, having been canceled or scaled back during the coronavirus pandemic. The costumes depicting phoenixes and dragons were newly created for the occasion, bringing back attire like that used about 300 years ago.
As worshippers looked on, the Bodhisattvas slowly walked down and back the 110-meter-long raised passageway that links the Mandala Hall, which represents paradise, and the Shaba Hall, which serves as the present world.
Add TheJapanNews to your Google News feed.