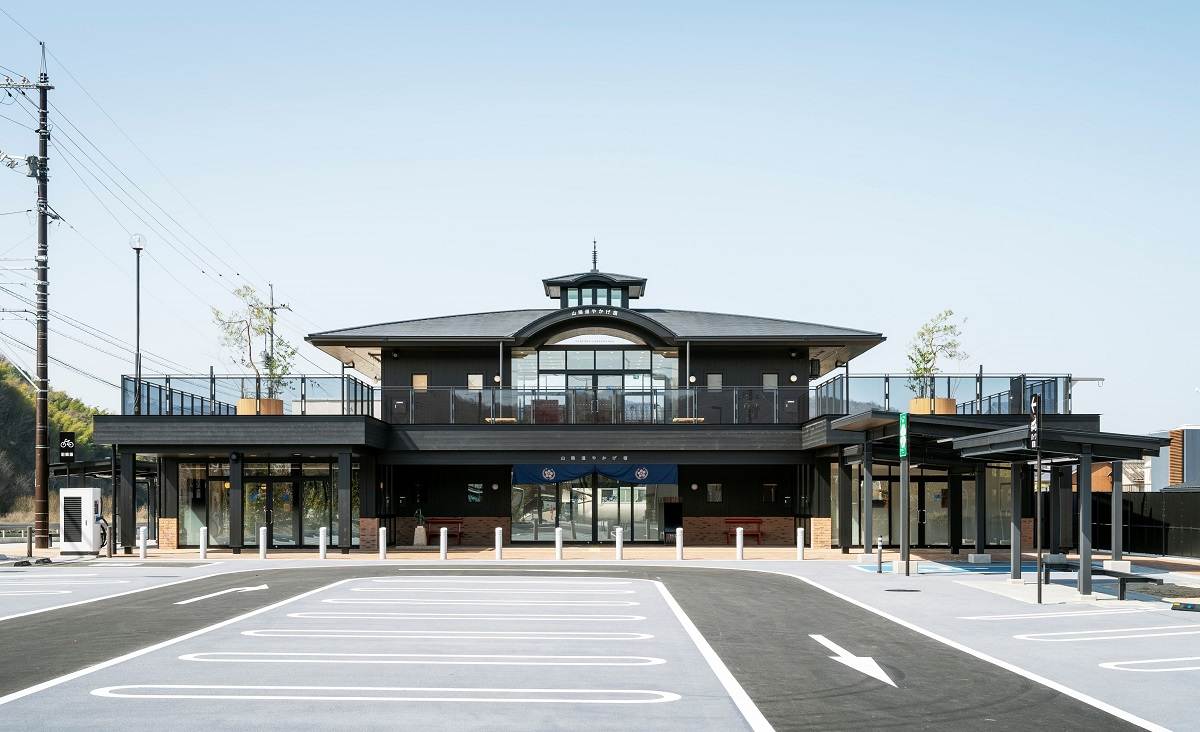 14:00 JST, April 22, 2023
A new style of michi-no-eki roadside rest area with no shops or restaurants has opened on a national highway in Yakage, Okayama Prefecture.
Based on the idea of a whole town being the roadside facility, Sanyodo Yakage-juku serves as the gateway to an adjacent shopping district, with the aim of attracting people to eat and shop in the area.
During the Edo period (1603-1867), Yakage flourished as a post town. The old Sanyodo highway is located a stone's throw from the facility. Many machiya, or traditional merchants' houses, still stand along Honjin-dori avenue, a 1-kilometer stretch of the historical road running from east to west.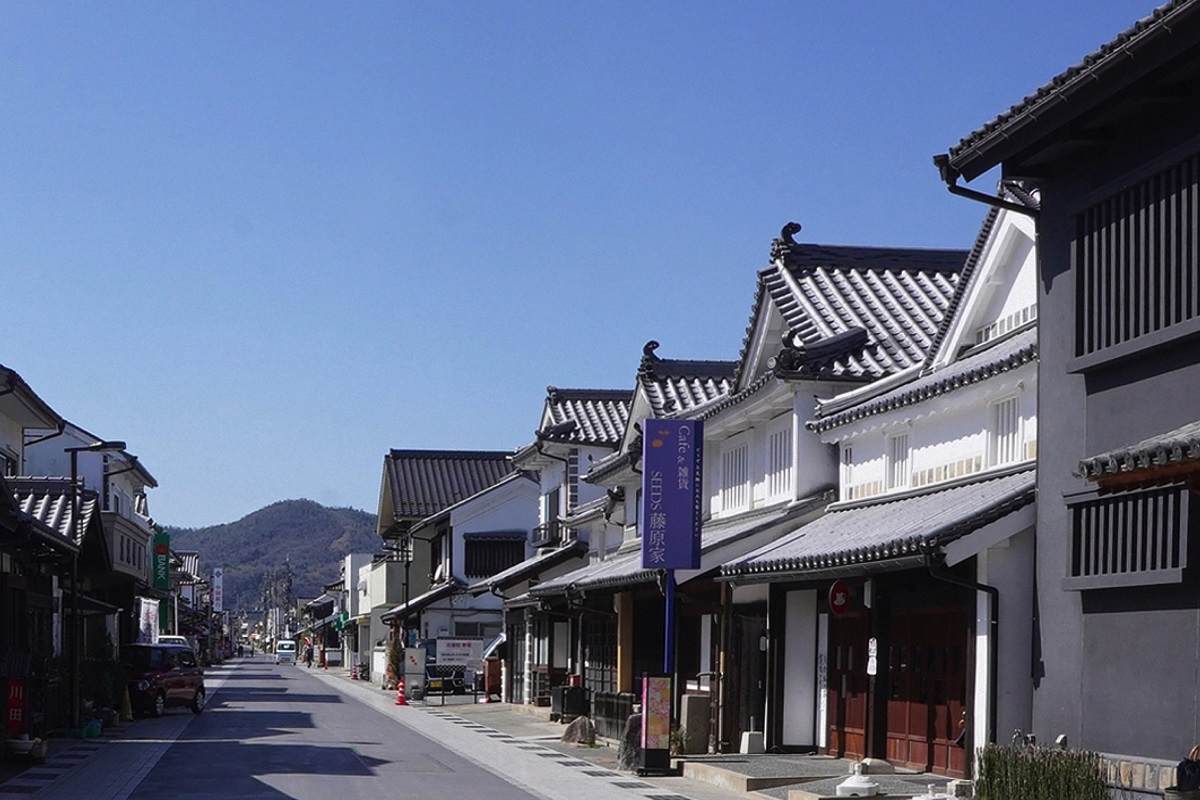 In the past few years, many of these machiya, along with old private residences, have been refurbished one after another, and turned into new accommodation spots, cafes and other facilities.
Honjin were officially designated lodgings for feudal lords to stay in when they traveled between Edo (present-day Tokyo) and their domains, with many retainers accompanying them. Honjin-dori avenue still has many merchant houses along the road. The honjin and waki-honjin — a reserve facility for retainers when the honjin was full — are also still standing.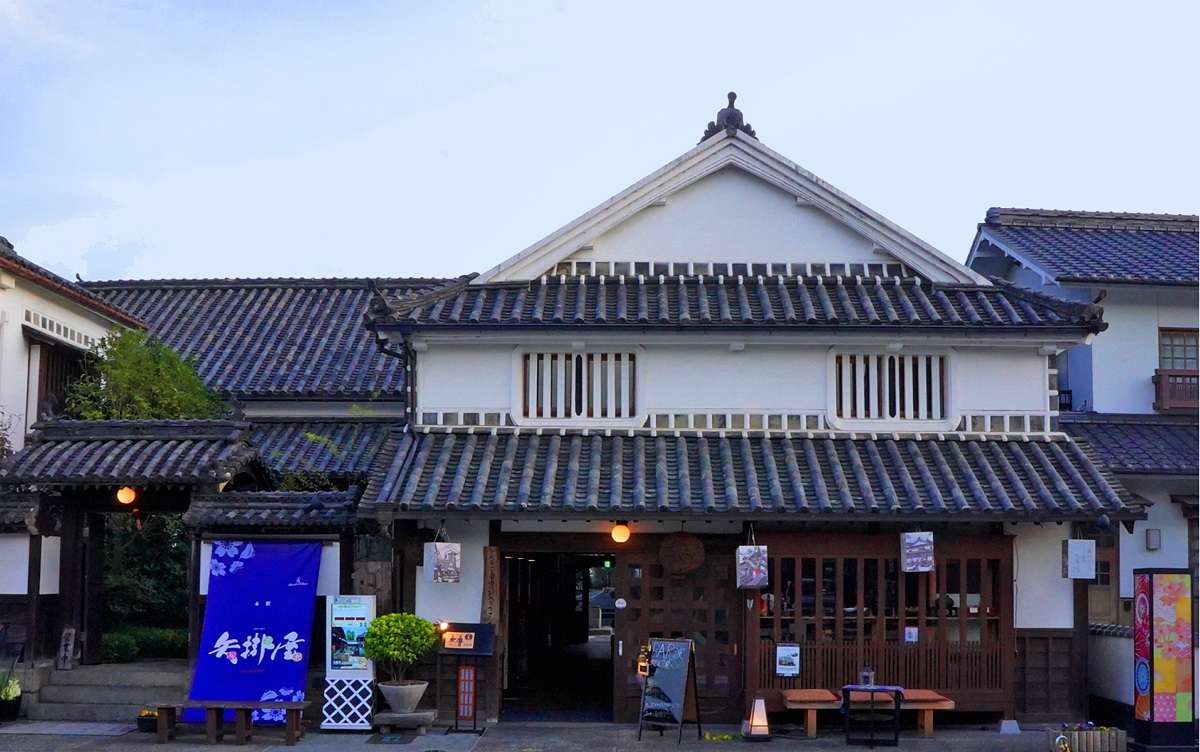 Honjin and waki-honjin have been designated as National Important Cultural Properties, and in 2020, the avenue was selected as an Important Preservation District for Groups of Traditional Buildings. Some sections of the street have had power lines laid underground, giving the street an even more rustic appearance.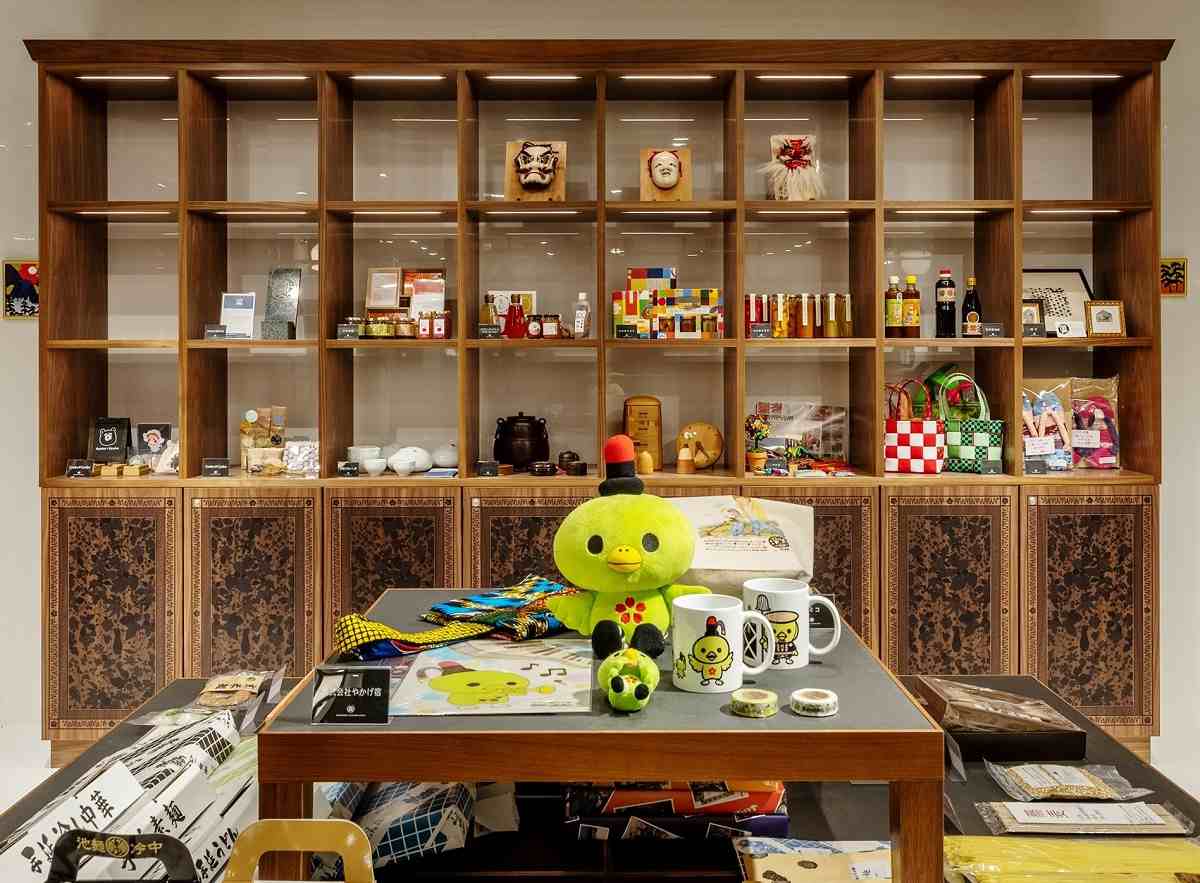 A free 30-page booklet for visitors is available at the roadside station to convey the appeal of the town. The illustrated guidebook contains information about the shopping district along Honjin-dori and must-see spots, while also explaining the town's history and daily life.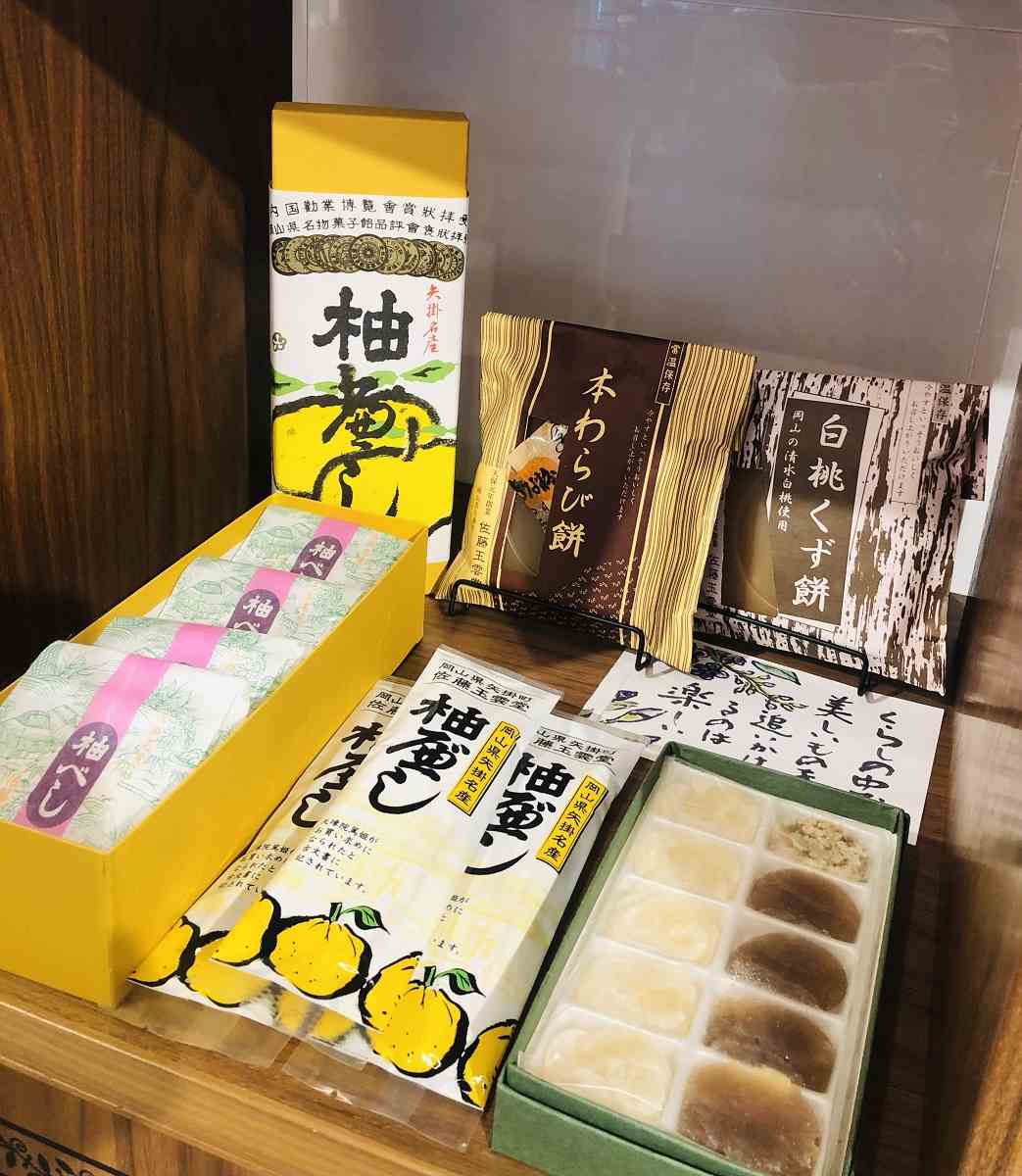 The facility also has a section in which 40 local stores display manufactured and specialty products, including sweets, somen (thin noodles) and jam. The sweets include yubeshi, a sweet citron-flavored steamed dumpling. It is said that Atsuhime, the wife of the 13th Tokugawa shogun, ate the sweet when she was on her way to Edo Castle from her hometown, Satsuma (present-day Kagoshima), to marry into the Tokugawa family. Visitors can choose products here before proceeding to the store.
Meanwhile, front desk staff will provide guidance to visitors, such as introducing them to Yakage Machiya Koryukan, which sells various souvenirs. Advice on accommodation and stores in the shopping district is also provided.
Another feature of the facility is its modern and sophisticated black-colored building. Both its exteriors and interiors have a quiet atmosphere equivalent to a chic luxury hotel. The facility's design was supervised by Eiji Mitooka, an Okayama-born industrial designer who is well-known for designing many kinds of railway cars and stations. The chairs, tables, lattice walls and ceilings are said to have been made from the same materials and design that were used in the Nanatsuboshi (Seven Stars in Kyushu) luxury sleeper train which Mitooka had also designed.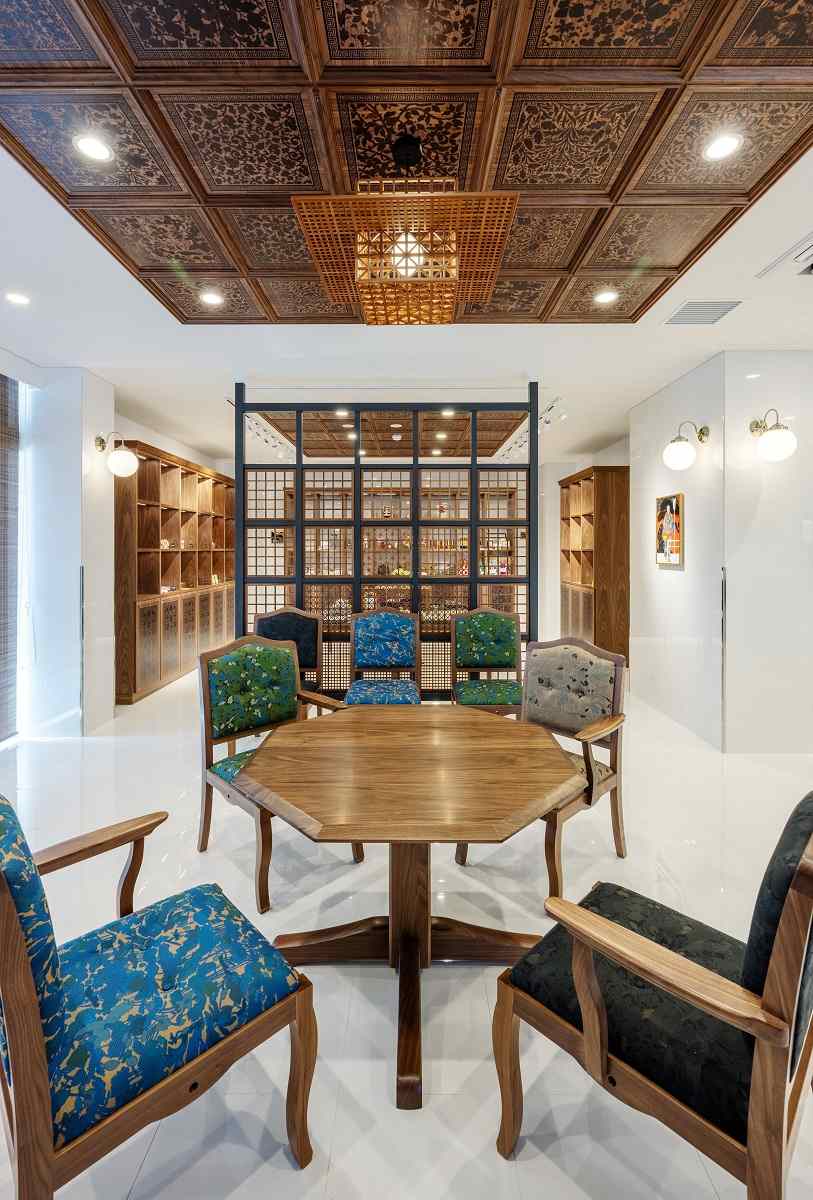 Yoshitaka Okuno, the facility's manager, said: "When people get out of their cars, they would take a picture of the wonderful exterior, and when they came inside, they would, without fail, take another picture, this time of the gorgeous interior."
There is a playroom for children on the second floor, making it family-friendly. There is also a spacious wooden observatory deck circling the facility, providing visitors with a 360-degree view. The Oda River can be seen to the south, and the rows of the old Sanyodo townscape can be viewed when looking north. It is an excellent place to relax and enjoy a view of the town.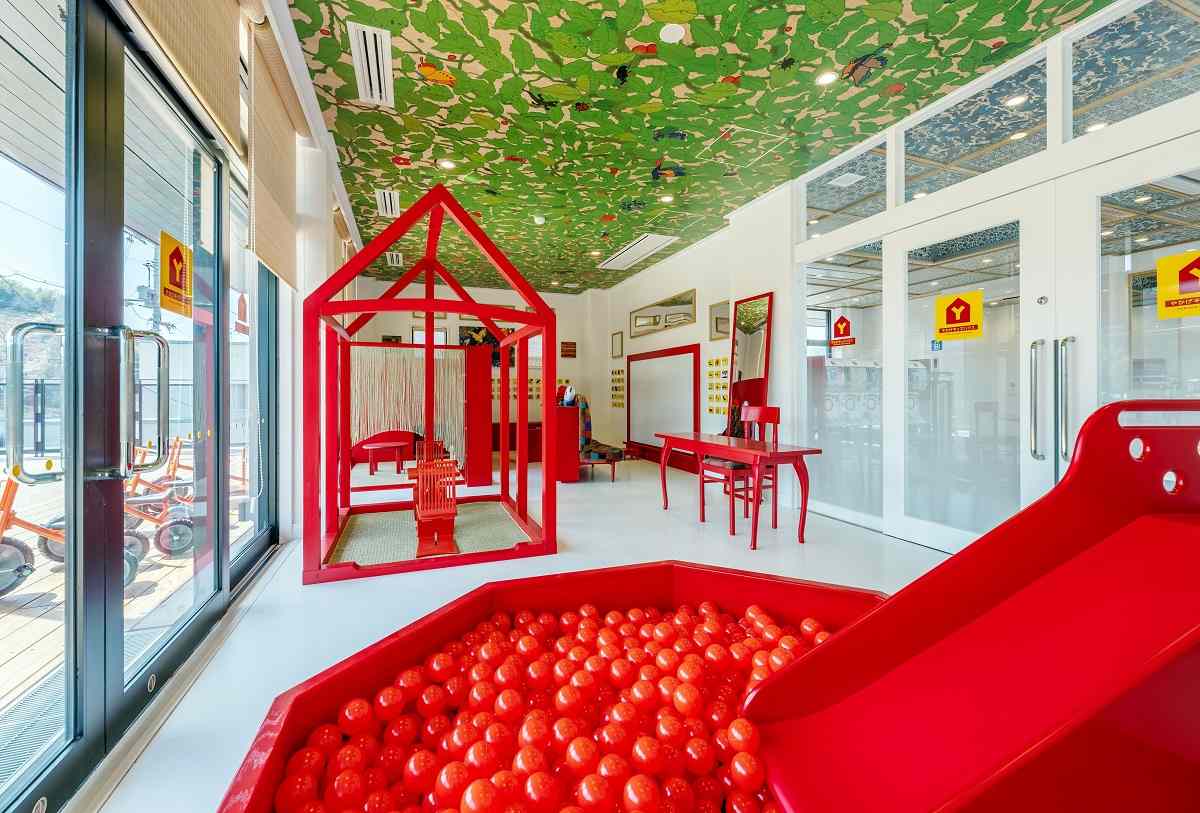 How to get there
The Sanyodo Yakage-juku roadside rest area is located 11 kilometers from the Sanyo Expressway's Kamogata Interchange. It is a 10-minute walk from Yakage Station on the Ibara Railway. The facility is open from 9 a.m. to 5 p.m., and closed during the year-end and New Year holidays.
***
Japan Tourism is presented in collaboration with The Japan News and Ryoko Yomiuri Publication, which publishes Ryoko Yomiuri, a monthly travel magazine. If you are interested in the original Japanese version of this story, click here.
Add TheJapanNews to your Google News feed.