Tokyo Disneyland Operator Eyes Strategy Changes upon 40th Anniversary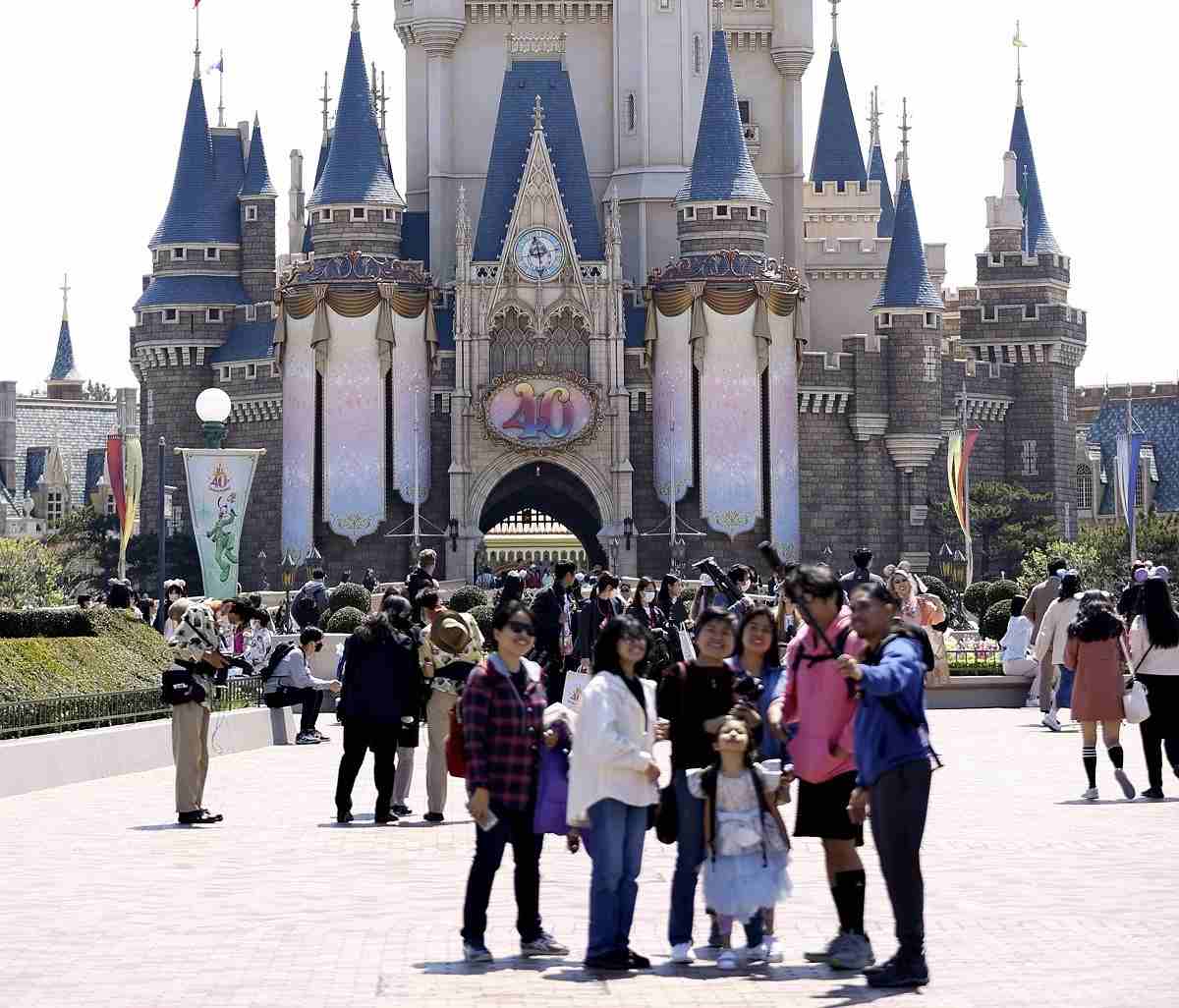 12:49 JST, April 14, 2023
In a bid to boost customer satisfaction, Tokyo Disneyland has produced a new version of its daytime parade for the first time in five years ahead of the park's 40th anniversary on Saturday.
Tokyo Disneyland operator Oriental Land Co. will launch the revamped parade, "Disney Harmony in Color," at the facility in Urayasu, Chiba Prefecture, on the day as the company looks to gives patrons a more rewarding experience in the post-pandemic era, as opposed to concentrating purely on boosting visitor numbers.
When the park opened on April 15, 1983, the price of a one-day adult ticket was ¥3,900. Since then, the operator has invested heavily in attractions and the same ticket type now costs ¥7,900 to ¥9,400.
Despite the increase in ticket prices, the facility continued to attract a high number of visitors until the outbreak of the coronavirus pandemic. From fiscal 2013-2018, a total of more than 30 million people visited Tokyo Disneyland and DisneySea each year.
However, visitor numbers plunged to 7.56 million in fiscal 2020 when the outbreak of the pandemic forced the temporary closure of the parks. In consolidated financial statements for that fiscal year, Oriental Land posted a net loss for the first time since the company went public in 1996.
Sales per visitor were around the ¥11,000 range in fiscal 2019, when it was common for visitors to queue for two to three hours for popular attractions. That figure grew to the ¥13,000-¥14,000 range from fiscal 2020 to fiscal 2021 when pandemic-related admission restrictions were in place.
The rise has been attributed to higher ticket prices as well as more shopping by visitors, who spent more on merchandise, food and beverages.
"It used to be difficult to enjoy shopping because of the crowds. But now I can also enjoy many attractions thanks to the admission restrictions," said Kyoko Ito, a 53-year-old part-time worker from Soka, Saitama Prefecture, who visited the park on Monday.
Even though the pandemic situation has eased, Oriental Land still restricts visitor numbers.
Last year, Tokyo Disneyland said it expects to host about 26 million visitors in fiscal 2024, about 20% less than the record figure of 32.55 million visitors in fiscal 2018.
"The pandemic made us realize that it's not good to focus just on raising visitor numbers," said Junichi Tanaka, 45, manager of Oriental Land's public relations department. "We'd like to improve customer experience by easing crowding."
Add TheJapanNews to your Google News feed.