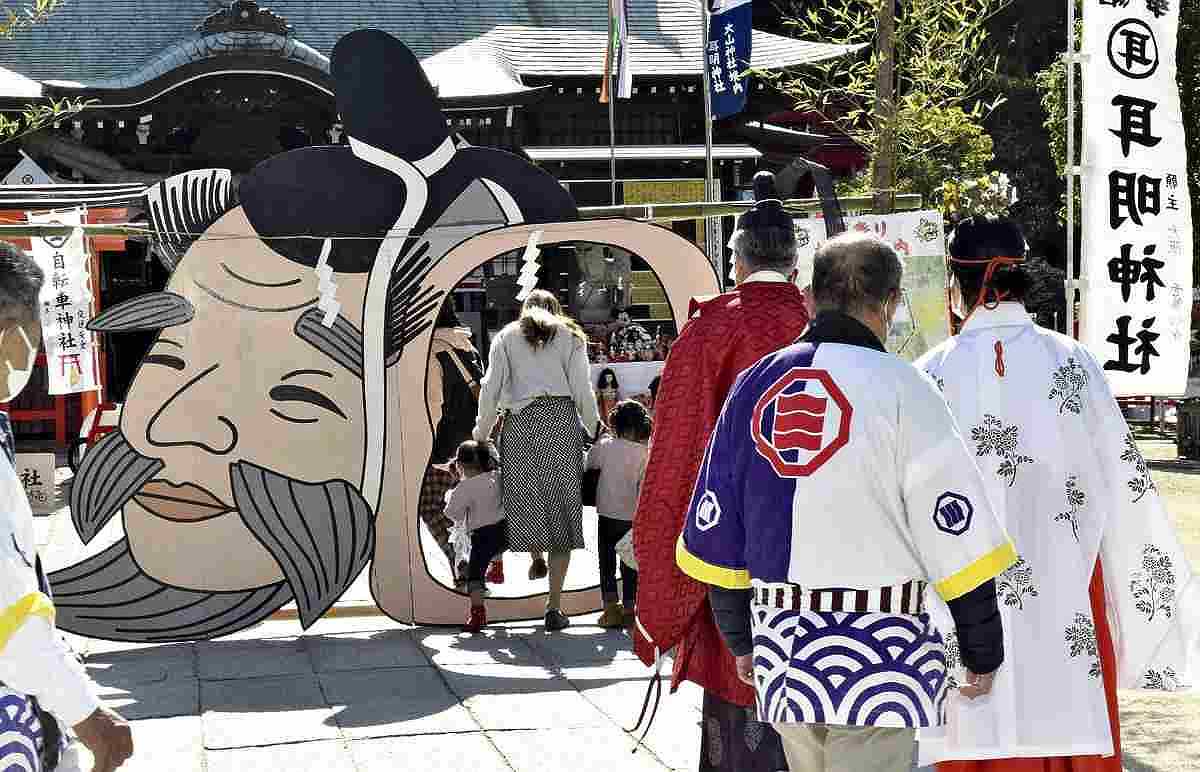 12:47 JST, March 7, 2023
HIROSHIMA — An annual festival to pray for ear health was held at Oyama Shrine in Onomichi, Hiroshima Prefecture, on Sunday.
The Ear Festival usually falls on a holiday close to Japan's "Ear Day," which occurs March 3, and is marked by people who suffer from ear-related illnesses, and those involved in the music industry.
Mimigo Shrine — located in the precincts of Oyama Shrine — enshrines Amenokoyane no Mikoto, a deity believed to have the power to improve ear problems and enhance interpersonal listening skills.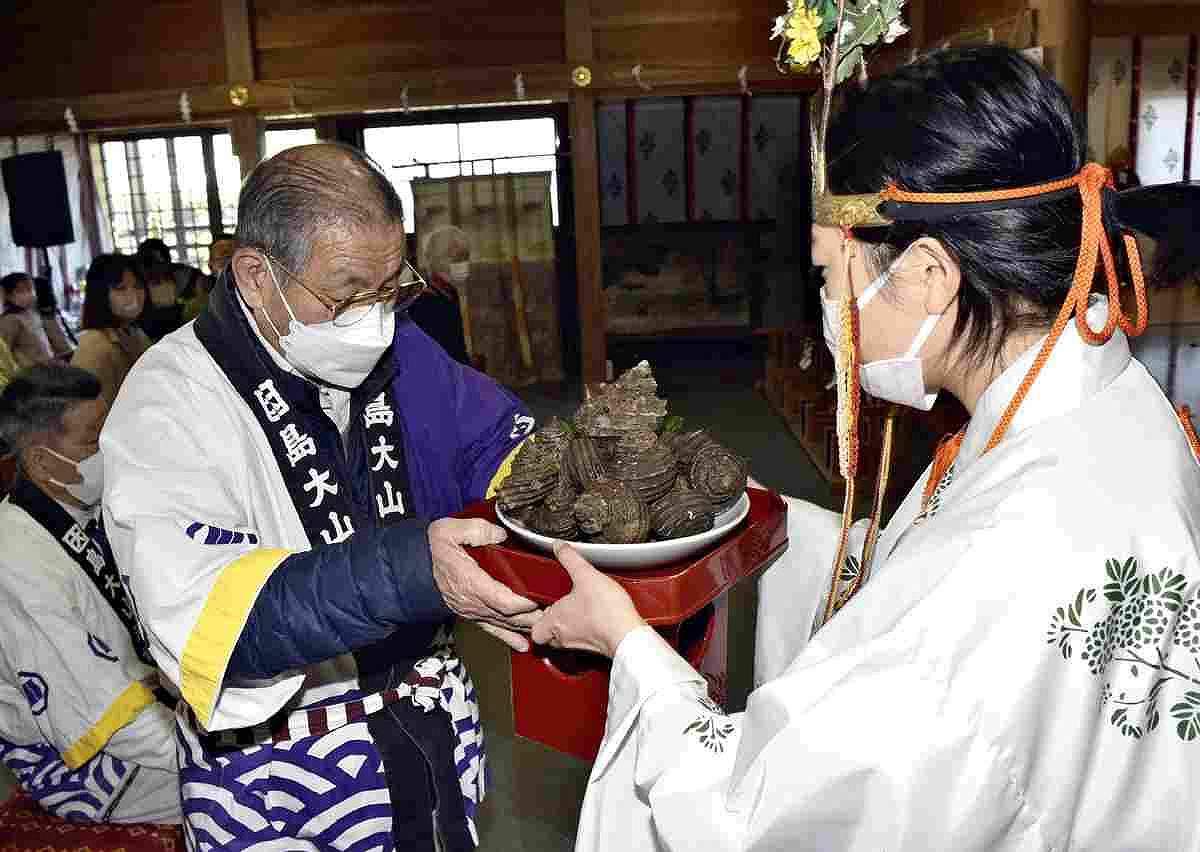 On Sunday, about 20 people took part in a festival ritual before passing through a panel thought to be fashioned after Amenokoyane no Mikoto's ear.
At Oyama Shrine's main building, participants offered the deity turban shells — said to resemble the inner ear — and a priest recited a prayer. The participants then relocated to Mimigo Shrine, where they worshipped individually.
"I learned about the Ear Festival on social media," said a 63-year-old office worker of Niihama, Ehime Prefecture, who suffers from tinnitus. "I feel refreshed after taking part in the solemn ritual."
Add TheJapanNews to your Google News feed.