All-Inclusive Stays Tempt Vacationers with Low-Hassle Luxury in Japan
21:00 JST, March 1, 2023
All-inclusive services are on the rise, with accommodation packages covering everything from dining and drinking to pool use and skiing. Tourists have jumped at the chance to enjoy their holidays without worry of added expenses.
Glamprook Iizuna Kogen, a glamping facility in Iizuna, Nagano Prefecture, has been offering all-inclusive services ever since its opening in 2020. Accommodation fees start at ¥33,000 per person. Guests stay in a large dome-shaped tent that comes with beds, an air conditioner and heating. At no extra expense, they can experience the great outdoors, savor exquisite cuisine made with local highland vegetables and down locally brewed sake.
Yumiko Shimizu, a company representative living in the Kanto region, stayed at the facility last November with her family of four. They arrived at about 3 p.m. and had dinner after sitting around a campfire. Later, they went to a hot spring spa, using the facility's transport service. After the children went to bed, Shimizu and her husband took turns at the bar. The following day, they had breakfast and then went apple picking at a nearby orchard.
"We thoroughly enjoyed the food and entertainment. Drinks were all free, and there were many activities to choose from. It was a good deal," Shimizu, 38, said.
Kazuhiro Nishi, the chief manager of Glamprook Iizuna Kogen, said the facility recommends a wide variety of activities to guests depending on the season, from golf and skiing to wakasagi Japanese smelt fishing. Guests can borrow equipment for the activities from the facility.
"We decided to introduce all-inclusive services because we want our guests to experience the beauty of this place in a special way," Nishi said.
According to Masaki Yamamoto, a researcher of Funai Consulting Inc., all-inclusive services in the tourism industry started in countries where long holidays are the norm. The services are widely available at sightseeing resorts, on cruise ships and elsewhere.
In Japan, the number of facilities that have introduced all-inclusive services has grown in the past five years or so.
"This is partly because there are more non-Japanese tourists now and the novel coronavirus pandemic created a preference for staying in one place, such as at a hotel or other accommodation, and enjoy the stay itself," Yamamoto said.
On Kinki Nippon Tourist Co.'s travel booking website, those planning a vacation can currently choose from 25 facilities offering all-inclusive services. Hotel reservation website Ikyu.com features about 70 such facilities. According to a company official, these facilities often emphasize their luxury facilities and superior dining, making them popular with the wealthy.
Some hot spring spas have also begun offering all-inclusive services. At Hotel Futari Komorebi in Ito, Shizuoka Prefecture, water from a hot spring is piped to all 10 of its rooms, which also all have ocean views. One-night stays at the hotel start from ¥110,000 per room, which includes a full-course French dinner, all-you-can-drink wine curated by a sommelier and room service. Apparently, the hotel is also popular with people taking workations.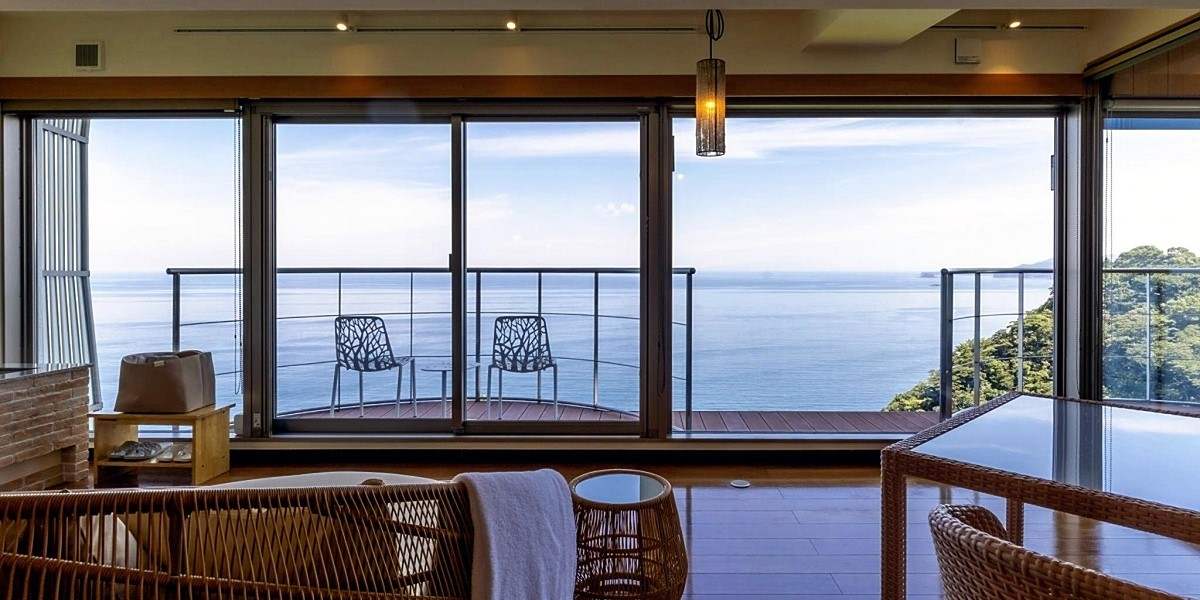 All-inclusive stays are a common option at resorts as well. One resort on Okinawa Prefecture's Ishigaki Island offering such a package is Third Ishigaki, which boasts a lounge with some 700 books and a whirlpool bath on its rooftop terrace, perfect for relaxing.
"The merit of all-inclusive services is that travel expenses are very clear," said Kotaro Toriumi, a lecturer at Teikyo University well-versed on the domestic and international travel industry. "It also helps accommodation facilities work more efficiently, since it saves them the time and trouble of collecting fees every time. So I think there will be more facilities that will take this approach."
On the other hand, all-inclusive stays are not ideal for people who won't use the services included because they, for example, want to go out sightseeing on their own.
"When you choose where to stay, it's important to check which facility most closely suits the purpose of your trip," Toriumi said.
Add TheJapanNews to your Google News feed.