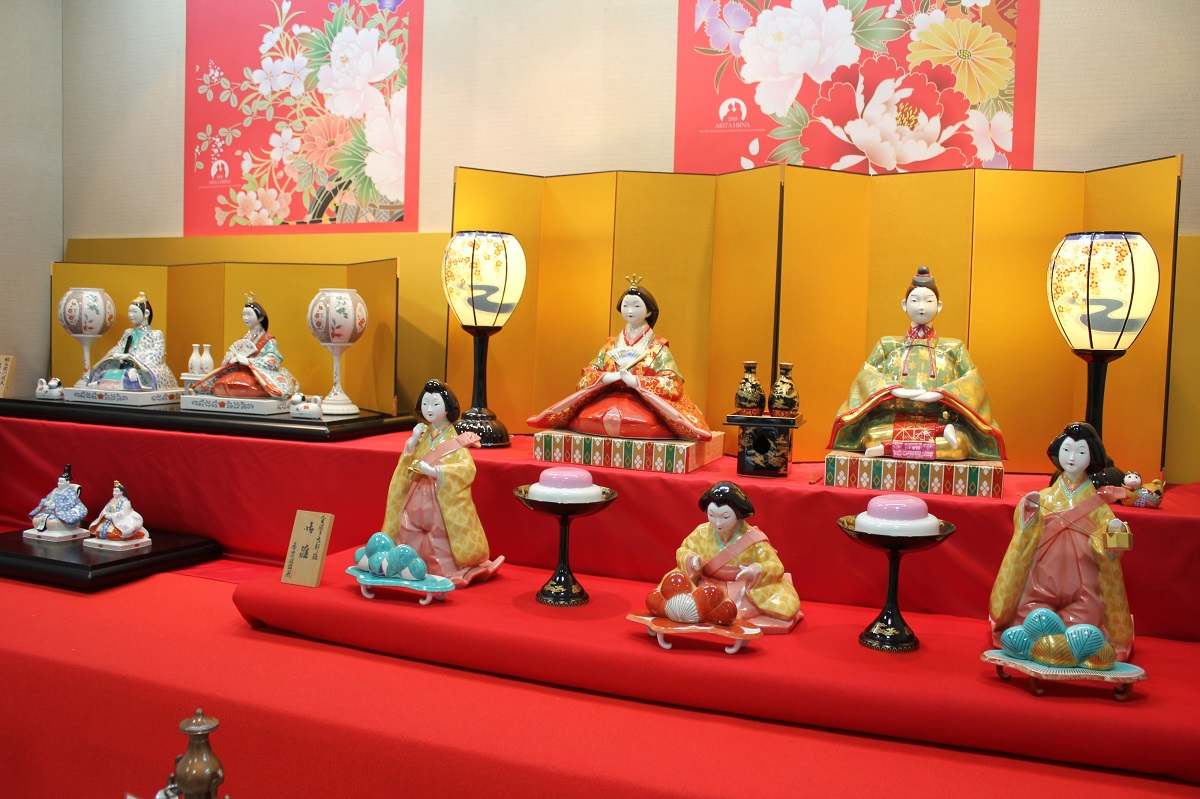 14:00 JST, January 28, 2023
Hinamatsuri doll festivals celebrating girls' health and happiness are commonly held across the nation each spring. However, it is very rare for the festival dolls to be made from porcelain.
The Arita Hiina Pottery Dolls' Festival is scheduled to start on Feb. 4 in Arita, Saga Prefecture. The town is a well-known ceramics center and is believed to be the first place in Japan to fire porcelain. The lively event will run through March 12, during which renowned Arita ware hina dolls will be displayed throughout the town. ("Hiina" or "hina" means small dolls in Japanese.)
Industrial-scale porcelain production is said to have begun in the area in the early 17th century, when Korean potter Yi Sam-pyeong and his colleagues discovered pottery stone — which can be ground and used as a raw material for porcelain — in a nearby area called Izumiyama.
Arita ware is made from high-quality pottery stone and has been highly acclaimed in Japan and overseas during its 400-year history. The event, now in its 19th year, is a seasonal tradition that heralds spring in Kyushu's "porcelain town."
Various hina dolls will be displayed at the Arita Kan tourist plaza — home to the Arita Tourism Association — including works produced by Kakiemon, the area's most famous kiln; Koransha Co., a local ceramic manufacturer; and a Meissen kiln in Germany.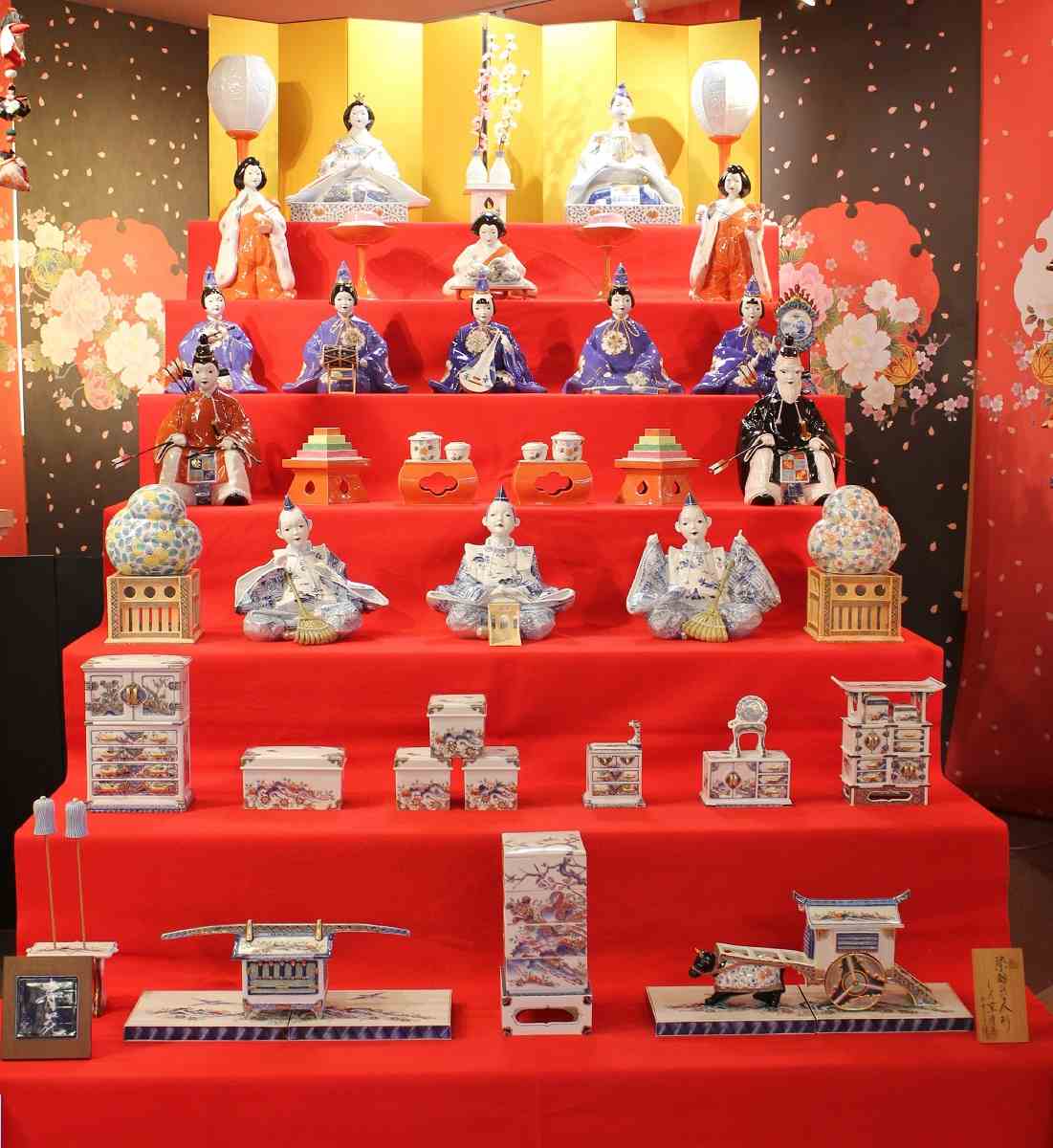 At Arita Sera, an Arita porcelain shopping mall in the suburbs, visitors can see a 2.7-meter-high hina doll set. Except for the folding screen, the seven-tiered set is made entirely of Arita ware and is said to have taken three years to make. The kimonos "worn" by the dolls are painted directly onto the porcelain.
"I hope visitors will appreciate the high-level techniques [associated with] Arita ware, such as the detailed kimono patterns and the facial expressions, all of which differ from one another," said tourism association official Shinsuke Iwasaki.
Historic townscape
The architecture in Arita's central Uchiyama district includes white-walled storehouses and jet-black merchant houses that span a wide range of eras; from several hundred years ago to the 20th century. The town's Western-style buildings are testament to the town's ongoing prosperity and longevity.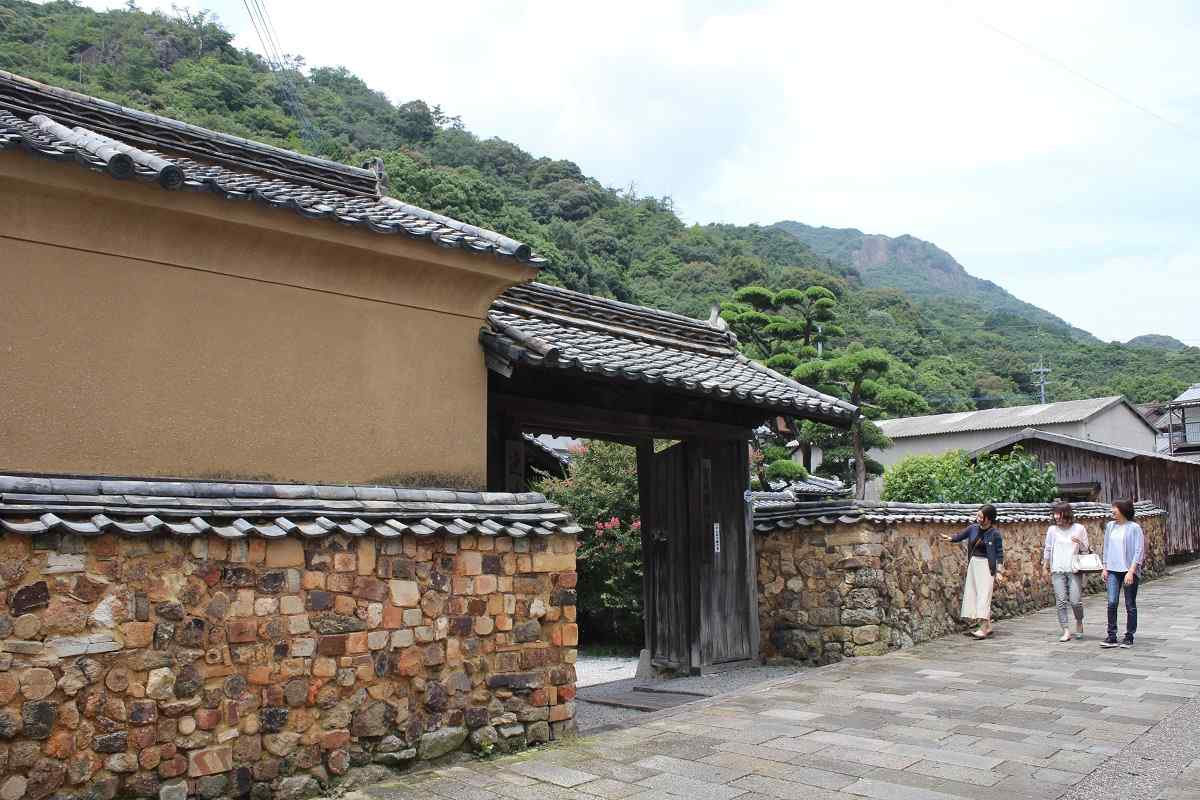 Visitors are encouraged to seek out the town's unique "tonbai" walls, which are made from scrap firebricks left over from the building of climbing kilns. The district's back streets are lined with walls made from such bricks, fixed with red clay.
Arita is normally a quiet town, but during the festival, porcelain hina dolls greet visitors at kilns and storefronts, creating a joyful atmosphere and putting a smile on the faces of visitors.
"The dolls make great souvenirs," Iwasaki said.
Arita Kan rents out kimono during the festival and a dressing service is available. Viewing the dolls while dressed in kimono is very popular, making for interesting photos and videos that look great on social media.
The town is also home to a variety of restaurants that offer river fish dishes, soba noodles, sushi and curry, among other options. During the festival period, more than 20 restaurants in the town offer special menus with the foods served on Arita ware porcelain dishes.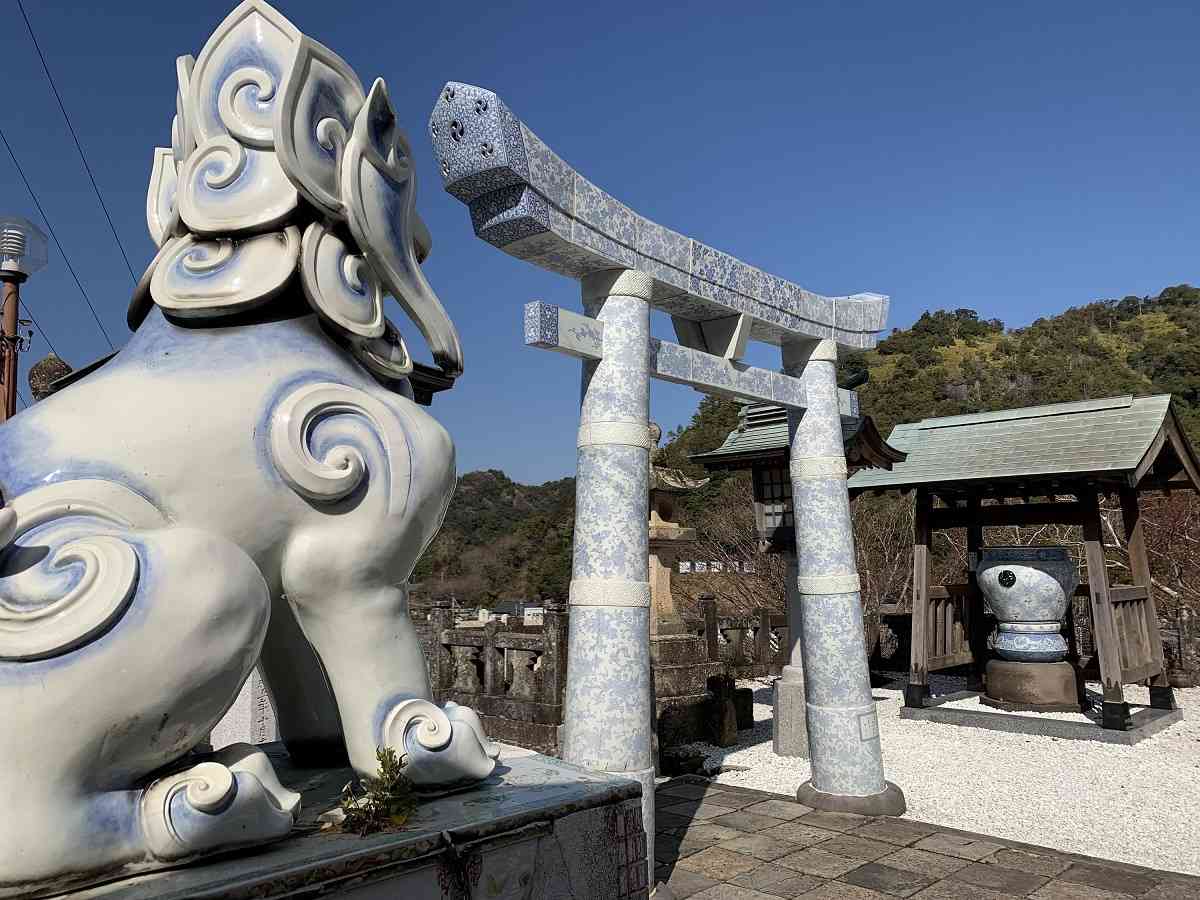 Sueyama Shrine, meanwhile, is known for its Arita ware porcelain torii gate, and many visitors visit this spot to pray for a peaceful spring.
How to get there

The nearest stations to the Uchiyama district are Kami-Arita Station on the JR Sasebo Line and Arita Station on Matsuura Railway. The area is about 5 kilometers from the Hasami-Arita IC on the Nishi-Kyushu Expressway.
***
Japan Tourism is presented in collaboration with The Japan News and Ryoko Yomiuri Publication, which publishes Ryoko Yomiuri, a monthly travel magazine. If you are interested in the original Japanese version of this story, click here.
Add TheJapanNews to your Google News feed.