Nara: Lack of Transit near Ancient Horyuji Generates New Tourism Ventures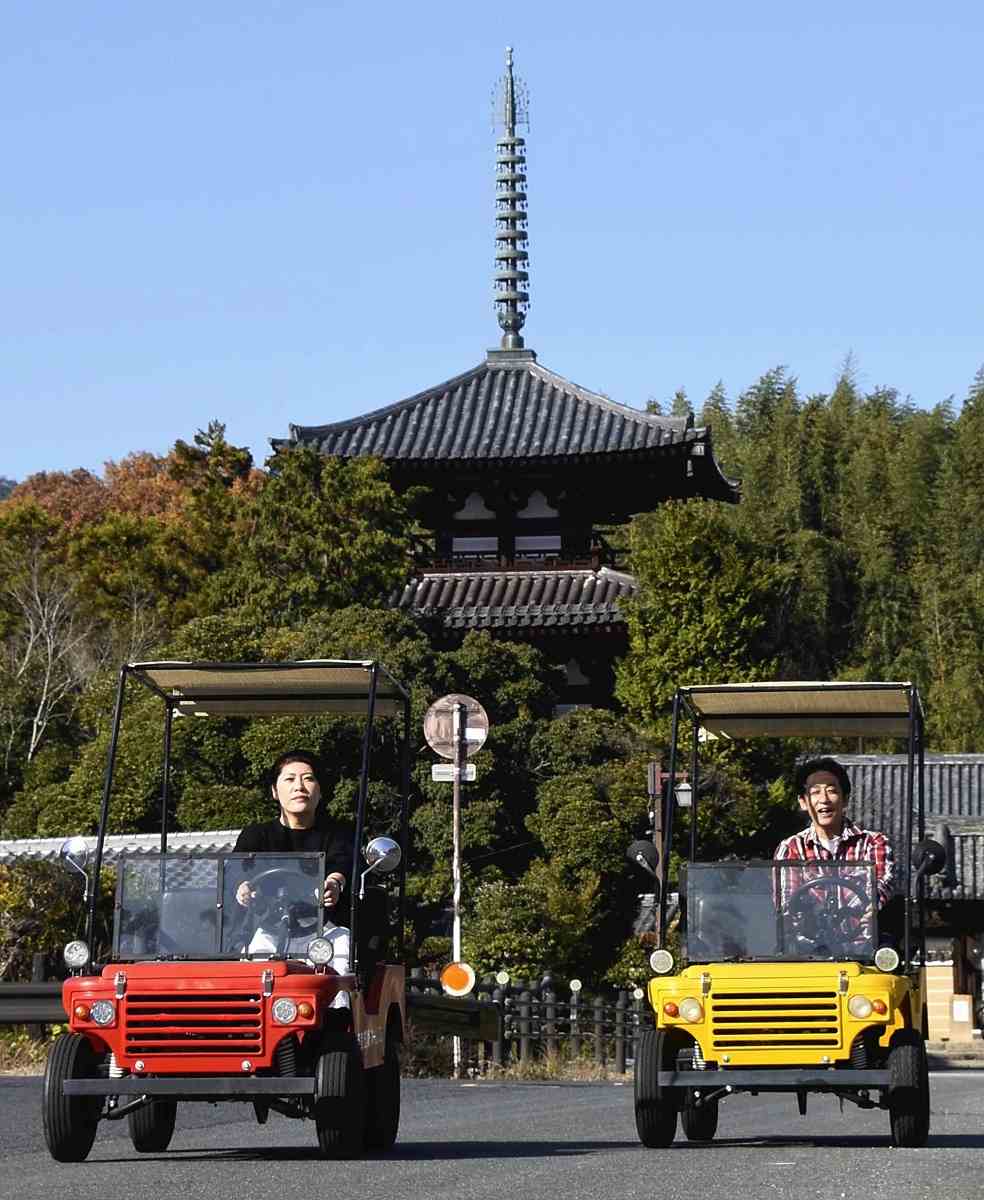 15:23 JST, January 21, 2023
IKARUGA, Nara — In the ancient town of Ikaruga in Nara Prefecture, visitors can more easily immerse themselves in Buddhist tradition by getting on a slow buggy and hopping from temple to temple.
The two-hour tour goes around temples that are located here and there within a 1.5-kilometer radius of Horyuji Temple, which is the world's oldest wooden structure.
Horyuji Temple is one of the most famous temples in Japan, and was registered as Japan's first World Heritage cultural site 30 years ago, along with Himeji Castle in Hyogo Prefecture. However, the inconvenience of getting around after visiting Horyuji put tourists off visiting the town of Ikaruga.
There are many historic temples around the site such as Horinji, but they are scattered too far apart from each other for people to get around on foot. Not only that, but there are just a few bus services that connect them. As a result, the town was bustling with tourists only for the first couple of years after the UNESCO registration.
The key to growing the town's vitality lays in adding tourists in getting to other sites around Horyuji. Local realtor Ikaruga Sangyo Co. has begun offering about 40 touristy activities, one of them being the buggy tour.
A tourist can get into a one-person red or yellow buggy that is windowless and has no doors, and take a slow drive while enjoying the idyllic scenery. The tour is so popular among friends and couples that some foreign tourists come to Ikaruga for the purpose of experiencing the buggy ride.
"To be registered as a World Heritage site is not the goal," said Ikaruga Sangyo President Masahito Inoue, 50. "It is the mission of those who live here to maintain the liveliness of the town."
Add TheJapanNews to your Google News feed.