Green maple leaves charm visitors to Tofukuji temple in Kyoto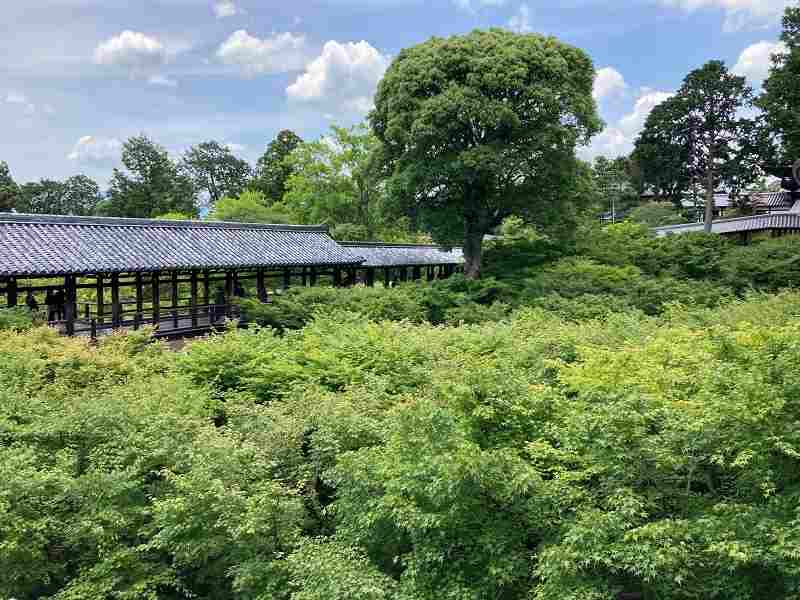 11:46 JST, June 15, 2022
KYOTO – Every autumn, Kyoto transforms to a rich tapestry of temples and red maple leaves. But if you travel there in the busy season, you'll also need to fight your way through the crush of tourists.
For those who wish to visit Kyoto when it's quiet and the weather is nice, one option is to get there in early summer and enjoy the beautiful display of ao-momiji (young, green maple leaves).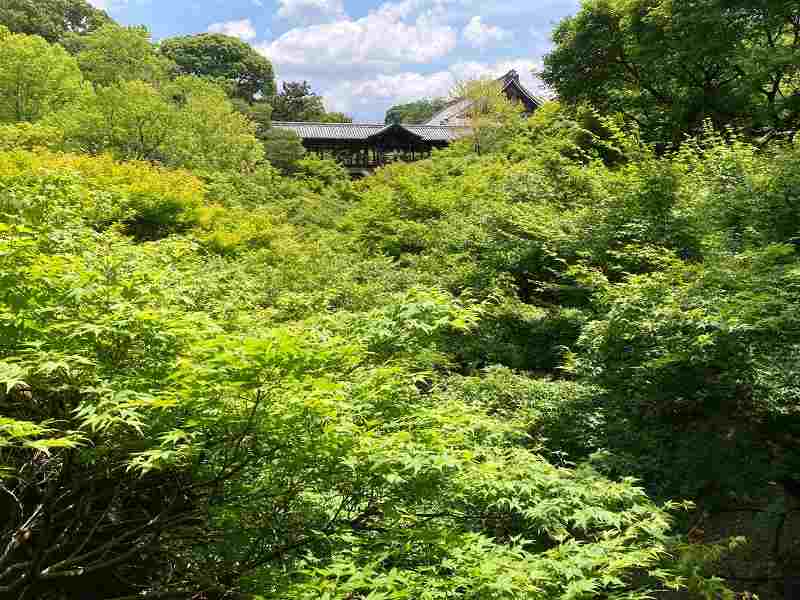 Tofukuji temple is one of the most famous temples in Kyoto for viewing the vibrant brocade of red maple leaves that emerges every autumn. The temple's precincts have around 2,000 maple trees. That means you will be sure to find charming views of ao-momiji in the early summer season.
On a sunny weekend in late May, the temple wasn't as crowded as one would expect. A strong breeze swayed the green leaves on the maple trees, imparting a fresh and peaceful feeling.
Location
Higashiyama Ward, Kyoto City