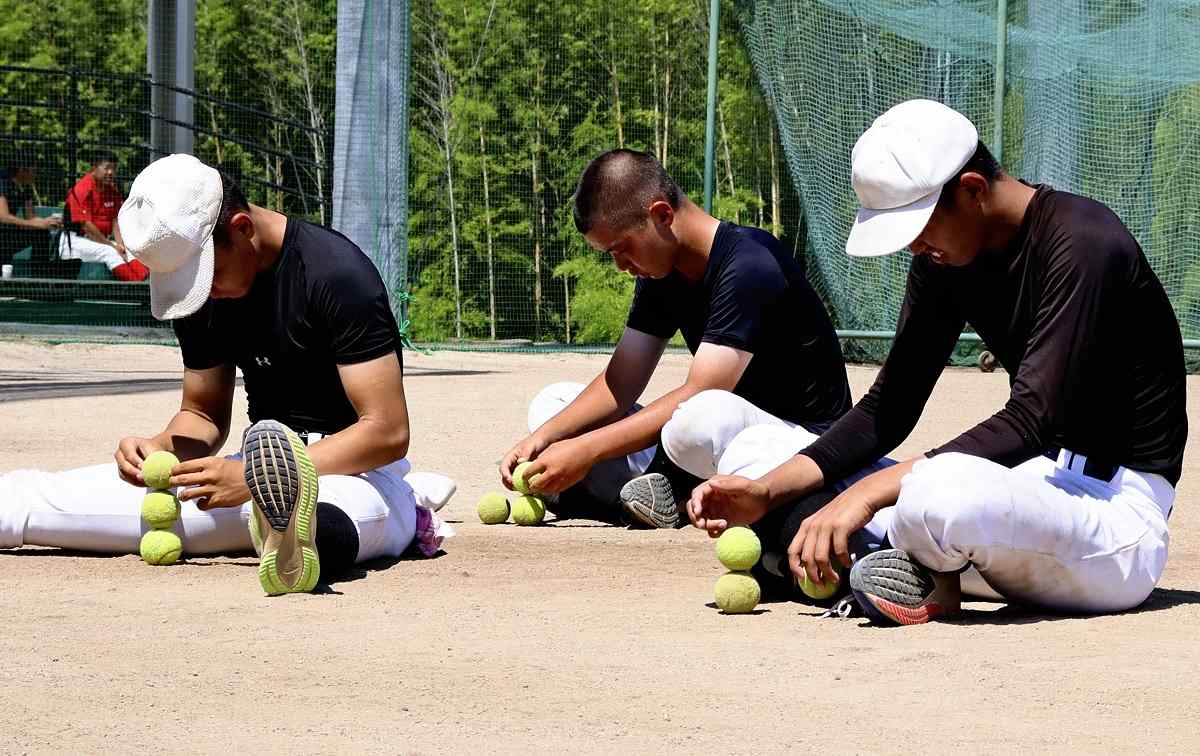 16:41 JST, August 25, 2023
ASAKUCHI, Okayama — A high school baseball team in Okayama Prefecture has adopted an unconventional training regimen, which includes stacking tennis balls and juggling, to help improve focus and concentration.
Okayama Sanyo High School's baseball team recently won the title in the regional tournament and reached the quarterfinals for the national tournament that was held at Koshien Stadium in Hyogo Prefecture.
Coach Naohiko Tsutsumi, 52, developed the training program for the baseball team.
The players have to sit on the ground and stack three tennis balls. Once they are stacked, the players take their hands off the balls and count to 10. After the task is complete, they move on to the next training.
Other methods include juggling to broaden their field of view, mat exercises to learn basic body movements, boxing to improve their dynamic visual acuity, golf and shogi.
Tsutsumi was once involved in promoting baseball in Zimbabwe for a couple of years from 1995. It was difficult for Zimbabwean children to learn how to move in the play because they had never seen baseball. So he introduced movements at different occasions into the practice, and it worked, he said.
"I want all players to play baseball while having a sense of their own potential," Tsutsumi said.
---
---
Add TheJapanNews to your Google News feed.