Eyeing China and Taiwan, Japan Must Learn from the War in Ukraine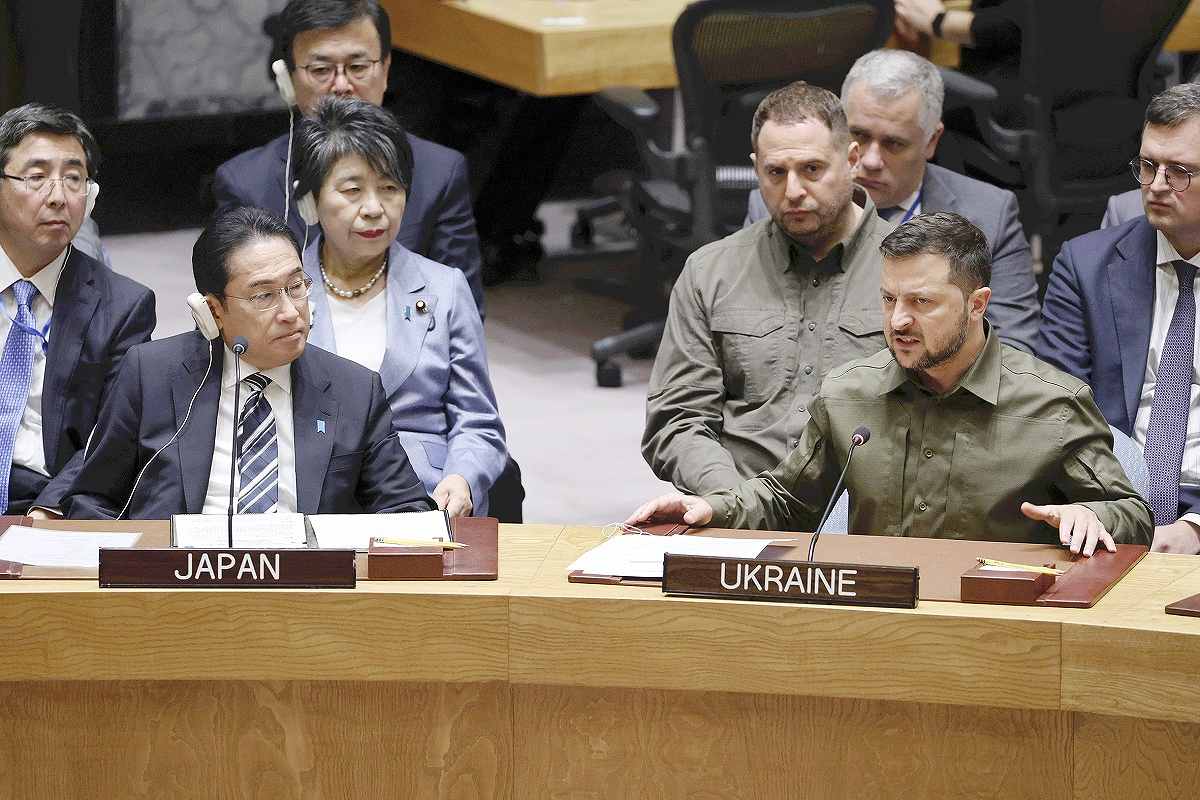 8:00 JST, October 21, 2023
The outbreak of the war in Ukraine made many people believe a Chinese invasion of Taiwan could be next. Russia's brutal challenge to the international order forced the Japanese people to confront the unthinkable and face the reality of a severe global security environment. What lessons to learn from this ongoing war when it comes to the Taiwan Strait is the topic of daily discussions in Washington, Tokyo and Taipei.
The report "Before Zero Day: Taiwan's Evolving Defense Strategy and the Struggle for Peace" was recently published by the Project 2049 Institute, a U.S.-based think tank. It provides an analysis of what lessons Taiwan is learning from Russia's invasion of Ukraine. The report is based on a series of discussions that the authors had with Taiwan government officials, military officers and academics, depicting Taiwan comparing its destiny with that of Ukraine and desperately trying to figure out how to survive.
Since the visit to Taiwan last August by then Speaker of the U.S. House of Representatives Nancy Pelosi, Taiwan has continuously faced intensifying Chinese military pressure and is trying to enhance its defense capabilities by increasing its defense budget on an unprecedented scale, strengthening training, and reforming its military.
Ian Easton, a senior director at the Project 2049 Institute and lead author of the report, made the following incisive observation at the report rollout conference in September:
"This [Ukraine] war … really crystallized that smaller, relatively small, nonnuclear democracies cannot and should not be expected to successfully deter much larger nuclear-armed dictatorships in isolation. They simply cannot do that themselves. Why would anybody think that that could be possible? But unfortunately, I think for a long time U.S. policy assumed it would be possible."
Deterrence is the practice of making an adversary believe that the cost will outweigh the benefit, thereby discouraging action. Needless to say, nuclear weapons have the greatest deterrent effect. The implication of Easton's point is clear: Democratic Taiwan — without a nuclear deterrent — would be unable by itself to prevent an invasion by a nuclear-armed, authoritarian China.
In the case of Ukraine, Russia's threats that it could use nuclear weapons are effectively working against countries that support Kyiv. Neither the U.S. nor Europe, wary of nuclear escalation, has chosen the path of directly entering the war. If China, which has nuclear weapons, attacks Taiwan, the Chinese nuclear arsenal could be extremely effective to deter other countries from committing to aid Taiwan. This would be especially true of Japan with its history of Hiroshima and Nagasaki.
Another lesson, as University of Chicago Prof. Christopher Blattman pointed out in 2022, is that wars sparked by ideological conflict are protracted. It is happening with Russia and Ukraine, and it would be the case with China and Taiwan. Of course, there is a difference in military strategy between the case of Ukraine, which is connected by land with Russia, and that of Taiwan, which is an island apart from mainland China. However, the similarity is that if war actually does break out, it will be a battle that will bring catastrophic damage to the region. In other words, the biggest lesson is the importance of deterrence.
While Easton's comment about the limited deterrent abilities of small, nonnuclear democracies is a critique of the United States' longtime policy approach, Japan cannot escape from this criticism either. Since the end of World War II, Japan has pursued economic development while relying on its security ally, the United States, for its defense. This approach is called the Yoshida Doctrine, named after immediate postwar leader Prime Minister Shigeru Yoshida. Tokyo's contribution to regional security was discussed only as an afterthought.
Indeed, the ongoing war in Ukraine is a serious wake-up call for Tokyo to recognize the severity of today's global security situation. Tokyo had been in a long slumber since the end of World War II. Yet, Japan is adjacent to China and Taiwan and is allied with the United States. Once a contingency occurs in the Taiwan Strait, Japan will very likely have to become a party to it.
The latest reviews of Japan's National Security Strategy, National Defense Strategy, and Defense Buildup Program illustrate the fundamental transformation of the country's foreign and defense policies. The reviews — conducted from the time of the Russian invasion of Ukraine through 2022 — ultimately led to the adoption of a policy to possess missiles for "counterattack capability" to enhance deterrence. The reviews also led to a near doubling of the defense budget, which was understood by the public due to a growing sense of crisis. Perhaps most notably, the National Defense Strategy calls for the establishment of a Permanent Joint Headquarters (PJHQ), which will command the operations of the Self-Defense Forces' land, sea, and air forces. Its main purpose is to prepare for a Taiwan contingency.
Washington recognizes Tokyo's efforts. Adm. Philip Davidson, a former commander of the U.S. Indo-Pacific Command, recently said that establishing the PJHQ is "operationally the most important development" in the last 60 years. Also, American Enterprise Institute Senior Fellow Zack Cooper said, "Japan is doing incredibly important work to better defend itself and bolster the deterrence of a Taiwan contingency."
Still, challenges remain. Cooper cautioned: "We have to update American and Japanese command and control arrangements. Japan's PJHQ is a critical step. But there's much more left to do, including ensuring that the United States has a parallel command structure, ideally with a colocated command element, so that we can fight together in a high-intensity contingency."
South Korea is also increasingly aware of the risk in the Taiwan Strait. U.S., Japanese and South Korean leaders announced the strengthening of trilateral security cooperation at their landmark Camp David summit back in August. In a sign of the change in Korean attitudes, Sukhee Han, the president of South Korean think tank Institute for National Security Strategy, stated this month at a conference of Washington-based think tank Global Taiwan Institute: "From now on, Korean people start to believe that a Taiwan contingency is a Korean contingency." This echoes what former Japanese Prime Minister Shinzo Abe stated in 2021: "A Taiwan contingency is a Japan contingency."
It has long been said that a Taiwan contingency is not a question of if it will happen, but when. But shouldn't it be possible to prevent it from happening at all? At a conference held by the U.S. think tank the Center for Strategic and International Studies in early October, Assistant Secretary of Defense for Indo-Pacific Security Affairs Ely Ratner addressed a question about the timeline for a Taiwan contingency, saying, "Our position today is that we believe conflict is neither imminent nor inevitable."
Ratner told the conference that a member of the U.S. Congress had asked him, "Do you think there's any chance we make it to the end of the decade without the PRC [People's Republic of China] invading Taiwan?" Ratner reemphasized his response: "If we are vigilant that we can continue to reinforce and sustain deterrence into the future, then [my answer is] yes."
Ratner is right. The ultimate goal of Japan, the United States, and like-minded partners should be to prevent a war from occurring. To put it simply, deterring a crisis in the Taiwan Strait means convincing Chinese President Xi Jinping that an invasion of Taiwan is not worth the cost. To prevent such a war is also in Japan's national interest. What Japan needs to do is align our actions with our goals.
We still have much to learn from the ongoing security challenges in the world.
Political Pulse appears every Saturday.
---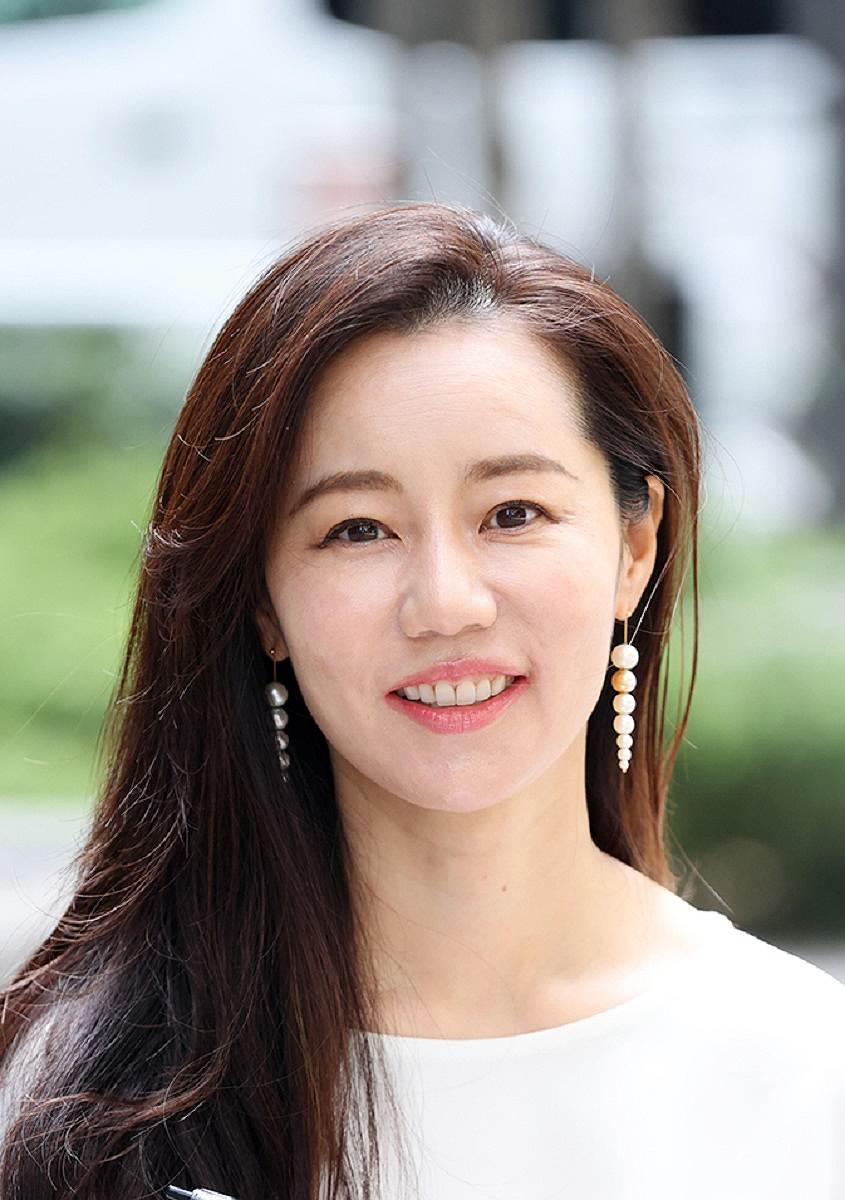 Yuko Mukai
Yuko Mukai is a Washington correspondent of The Yomiuri Shimbun.
---
Add TheJapanNews to your Google News feed.