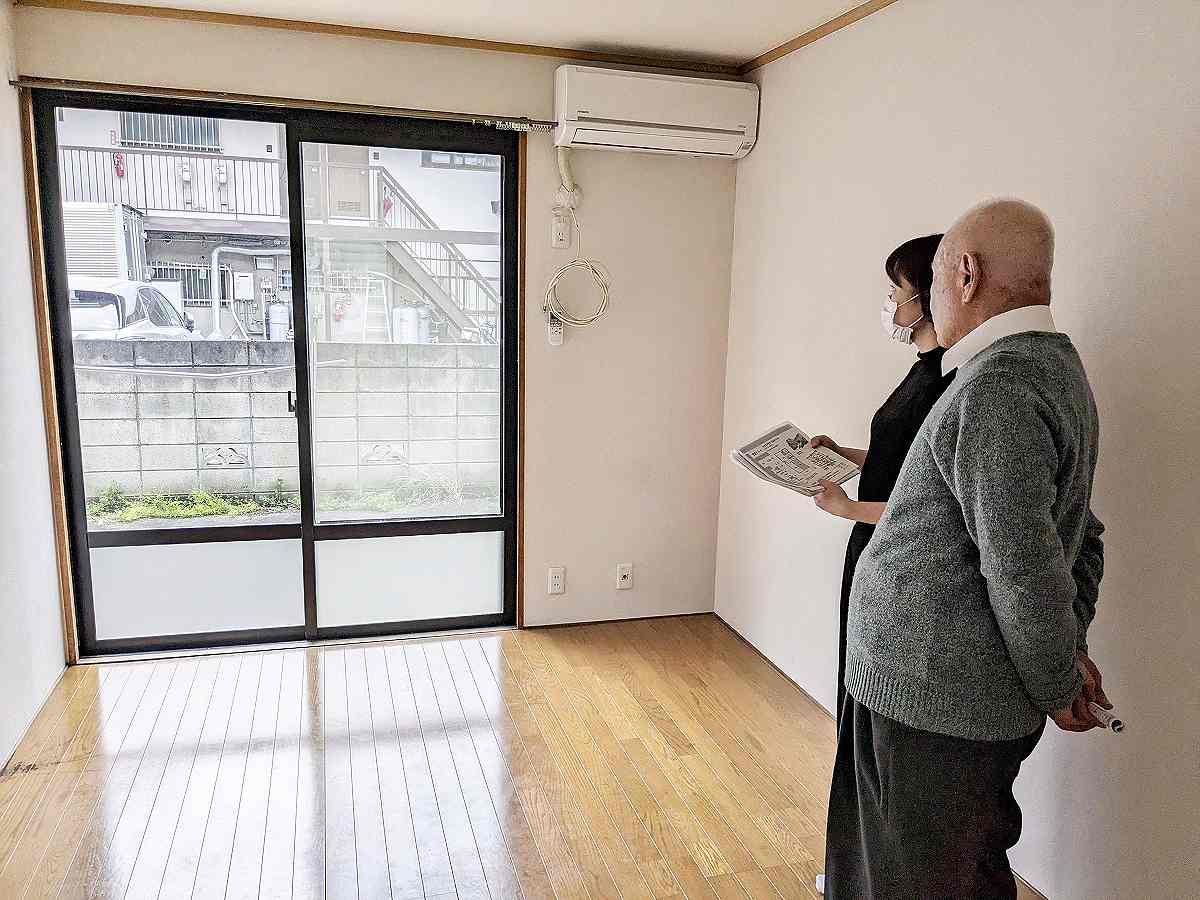 8:00 JST, October 14, 2023
When Serendix Inc., a start-up company based in Nishinomiya, Hyogo Prefecture, announced a plan to develop a micro house using a 3D printer in early 2021, the company received thousands of inquiries from potential customers. The home has a floor space of just 10 square meters, and the price before tax is only ¥3.3 million (about $22,000). They use 3D printers and concrete to create sections of the frame, which are then assembled. The construction period is much shorter than that of conventional houses, dramatically cutting costs.
According to Kaito Ogata, Serendix's chief technology officer, the company initially aimed to offer affordable housing to young people in their 20s and 30s against the current backdrop of skyrocketing housing prices. It turns out, however, that many of the inquiries were from people aged 60 or older.
"Some said they were trying to renovate their aging homes and found the prices too high to afford, while others said they were considering buying low-priced housing because they were refused rental contracts once they turned 60," said Ogata in a recent interview with The Yomiuri Shimbun.
What he said reveals the unique situation Japan's elderly population faces these days over housing.
In Japan from the 1960s through the 1980s, economic growth enabled many people to own homes by the time they reached old age. According to a 2018 survey by the Internal Affairs and Communications Ministry, 82% of households with people 65 or older owned their homes, 20 percentage points higher than the average of 61% for all ages. The mortgage tax credit system, which allows tax deductions on income in proportion to loan balances, has also supported strong housing demand.
However, as the economy has continued to stagnate and the population has continued to age for the past 30 years, there are more and more elderly people who do not own their homes. The number of people 65 or older who live alone has also increased. In 2015, about 1 in 3 households headed by those 65 or older consisted of just one person.
As a result of these changes in the economy and household makeup, there has been a noticeable increase in the number of elderly people who are having trouble securing housing in recent years.
A 2021 survey by the Land, Infrastructure, Transport and Tourism Ministry found that 66% of landlords of rental housing nationwide said they are inclined to refuse elderly tenants. This is not only because of the uncertainty of their ability to pay rent in the future, but also because of the question of who will pay to dispose of the remaining household goods in the event of the tenant's death or placement in a hospital or care facility.
R65 Inc., a Tokyo-based real estate company that specializes in finding housing for the elderly, also conducted in June 2023 an internet survey of 500 people 65 or older who had tried to rent a place to live. The result showed 27% of them had experienced being turned down because of their age. The percentages of those being turned down were not much different when divided into different income groups.
The central government has not been taking this situation lightly.
The land ministry launched in October 2017 a "housing safety net system" to support tenants such as the elderly, people with disabilities, foreigners, and parents with small children — all of whom often have trouble finding suitable rental housing.
The ministry encourages landlords nationwide to register rental properties that are open to people in these groups. The ministry also started a subsidy program for the participating landlords to cover part of their costs for barrier-free and other renovations. A subsidy program was also introduced for nonprofit organizations that help elderly or foreign tenants to find rooms and assist them after they move in. Approximately 870,000 housing units are registered with the housing safety net system nationwide, and the number of designated NPOs has increased to more than 700.
However, considering future demographics, some experts call for more fundamental policy changes to cope with the situation.
One such expert, Kazumasa Oguro, an economics professor at Hosei University, suggests a review of the mortgage tax credit system. The system has been in place since the 1970s and has helped stimulate the economy, but with the declining birthrate and aging population, there is already an excess supply of housing, and the number of vacant houses continues to increase over the years.
"Loan tax breaks benefit middle- and upper-income groups who can afford to buy housing, at the expense of all taxpayers, including those in the lower income groups," Oguro said. Countries such as Britain and France have basically abolished similar tax credit programs and used the revenue to expand housing allowances and other benefits for low-income groups, according to him.
Oguro estimates that the number of elderly public assistance recipients, which was approximately 970,000 out of a total elderly population of 33.8 million in 2015, will likely hit 2 million in 2048 if it continues to increase at the same pace seen in the past 20 years. "With the shrinking of the working-age population, the payouts from the basic pension program for the elderly are projected to be cut by 30% in the future, causing more elderly people to face hardship. It is time to find more effective ways to use the limited resources to support those in need," he said.
In response to high demand from the elderly, Serendix developed another model of a 3D printed one-bedroom house, this one designed for a two-person household with 49 square meters of floor space. The price before tax is ¥5.5 million. Its prototype was built in Komaki, Aichi Prefecture, in July. In addition, the company plans to use their houses to establish new types of communities on low-cost land in areas around 90 minutes by car from urban centers. There may be some legal and other issues that need to be addressed before the plan can be implemented, but there is something to be learned from their out-of-the-box thinking.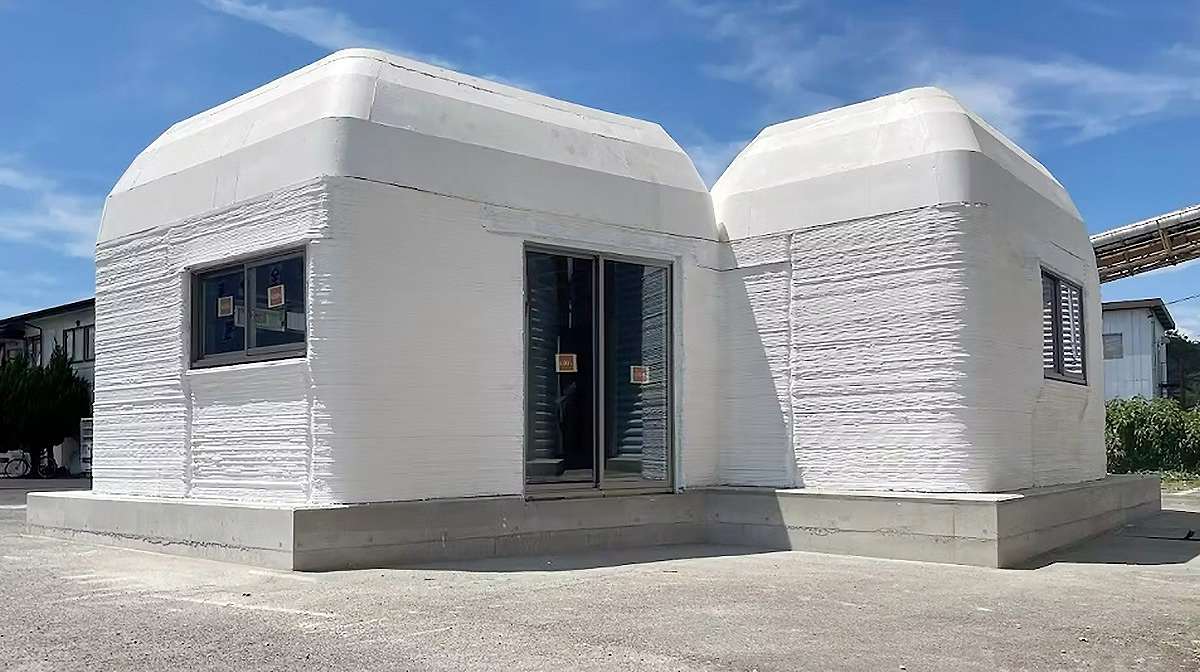 It is time for the government, while also utilizing the wisdom and resources of the private sector, to make flexible policy changes to achieve a society in which people do not have to worry about securing housing, the foundation of their lives.
Political Pulse appears every Saturday.
---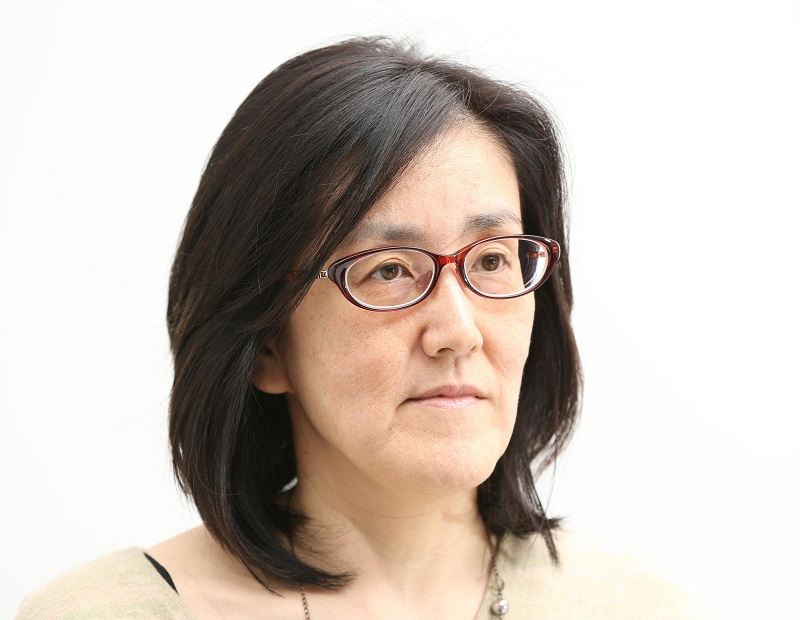 Ikuko Higuchi
Ikuko Higuchi is a staff writer in the Lifestyle News Department of The Yomiuri Shimbun.
---
Add TheJapanNews to your Google News feed.