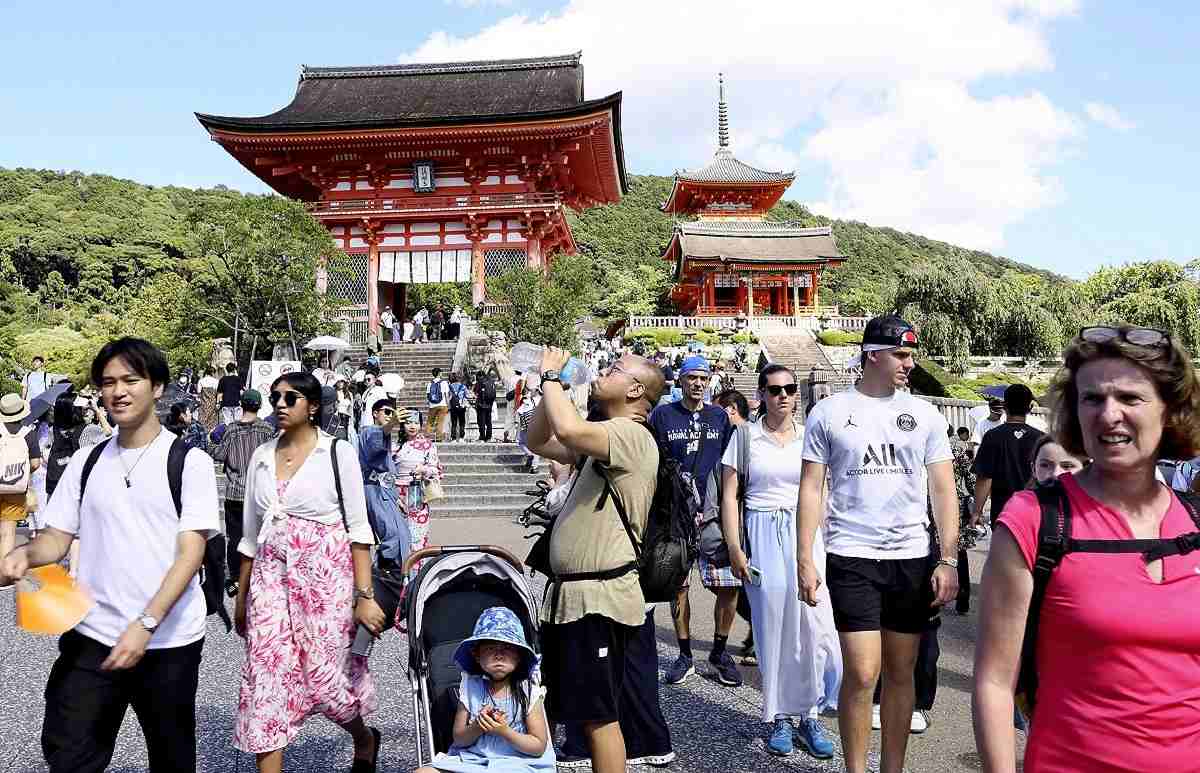 8:00 JST, September 16, 2023
Japan's inbound tourism is recovering rapidly as the global coronavirus pandemic subsides. In August, the Chinese government lifted its ban on group tours to Japan. As Chinese tourists accounted for the largest share of visitors to Japan before the pandemic, this raises expectations of an influx of visitors. The economic ripple effect will be significant — but it might be affected by political conflict.
The Japanese government implemented strict border-control measures in response to the pandemic beginning in 2020, and the number of visitors to Japan in 2021 fell to a record low of 240,000. In October last year, the government decided to greatly ease border-control measures because of the decrease in the number of people infected with the coronavirus. A daily limit of 50,000 people entering the country was removed, and a ban on individual travel from abroad was lifted. Visa exemptions for short-term visitors were also resumed.
As a result, inbound tourism has begun to recover. According to the Japan National Tourist Organization (JNTO), the number of inbound visitors to Japan in July was approximately 2.32 million, a recovery to roughly 78% of the number seen in the same month in 2019.
In addition to the easing of border-control measures, the continued depreciation of the yen has made foreigners feel that travel to Japan is more affordable, which seems to have spurred a rapid recovery in the number of visitors. A Thai man in his 30s who traveled from Thailand to Osaka and Kyoto for 5 days and 4 nights in July said: "I had a strong image that Japan was expensive, but that image has gone. I feel that Japan is a country where you can enjoy a comfortable trip at a reasonable price."
Although Japan was hit by a record-breaking heat wave this summer, many foreign visitors were seen across the country. As social media enables people to get all kinds of information wherever in the world they live, it is no longer unusual to see foreign visitors lining up at popular stores alongside Japanese people. Conditions seem almost perfect for Japan's tourism industry to revive. However, the last piece of the picture is not yet in place. It is Chinese tourists.
Japan is a popular travel destination for Chinese people to go shopping and enjoy themselves at amusement facilities. It is also not far from China geographically. According to JNTO, 9.59 million Chinese visited Japan in 2019, before the pandemic, accounting for about 30% of all visitors to Japan, but the number has been sharply lower since then due to the pandemic.
Finally, the time has come for Chinese visitors to return to Japan. On Aug. 10, the Chinese government announced that it would lift its ban on group travel to 78 countries and regions, including Japan, for the first time in 3½ years. The Chinese Ministry of Culture and Tourism explained that lifting the ban "will serve [China's] economic and social development." It is believed that lifting the ban is intended to stimulate travel to and from other countries, including Japan, and to help revive China's economic development.
If the number of Chinese visitors to Japan recovers steadily, it is believed that inbound tourism to Japan will return to its pre-pandemic level — and then keep growing. The Japanese government has set a target for 2025 to surpass the 31.88 million visitors of 2019, which was the highest number of visitors to Japan ever. Government officials are enthusiastic, saying that this is a feasible goal.
However, there are many challenges.
The most serious problem is a labor shortage in tourism-related businesses such as hotels. According to a survey by research company Teikoku Databank Ltd., nearly 80% of respondents in the inn and hotel industry said they feel a shortage of workers. Some hotels are unable to operate a sufficient number of rooms. It is quite possible that restrictions on room occupancy and reduced operating hours that had been implemented during the coronavirus pandemic might continue.
There is also concern about a resurgence of overtourism after the pandemic. In Kamakura, Kanagawa Prefecture, crowds are often seen around a railroad crossing near Kamakura Koko Mae Station on the Enoshima Electric Railway. This location is depicted in the opening scene of the basketball anime "Slam Dunk" and has become a must-see for fans. Eager to take photos there, they flock to the spot in great numbers and sometimes end up causing damage that interferes with road traffic and the lives of nearby residents.
In the ancient capital of Kyoto, a popular tourist destination, the resurgence of tourism has affected residents' commutes, especially on city buses. Kyoto City will stop selling one-day bus tickets, which are used by 90% of tourists, at the end of September. Instead, free transfer tickets from the bus to the subway will be available.
It will become even more important to balance tourism and the daily lives of citizens from now on. However, there seems to be no effective way to do that at this moment. All we can do is partially restrict admission to tourist attractions until a better solution is found.
Political issues are another factor that may affect the post-pandemic tourism revival. There is a widespread view that Chinese tourists may be reluctant to come to Japan because they know that the Chinese government has strongly opposed the release of treated water from the Fukushima No. 1 nuclear power plant. In Osaka, some group tours from China have been canceled.
When we look at what is going on in Europe, we can see that travel is one of the areas suffering a major impact from Russia's attack on Ukraine. European Union countries agreed to make it harder for Russian citizens to enter their countries in August last year. It is tough for Russian people to obtain short-term visas to enter Europe's passport-free travel zone.
Travel between countries has begun to recover from limitations imposed due to the coronavirus, but if it faces new restrictions due to political conflicts, it could hinder economic development and human-to-human exchange in the world as a whole. It is necessary for all parties to show consideration for each other, to maintain an environment in which those who have suffered from the pandemic can now freely and comfortably travel abroad.
On the top of that, needless to say, political conflicts among countries should be resolved peacefully.
Political Pulse appears every Saturday.
---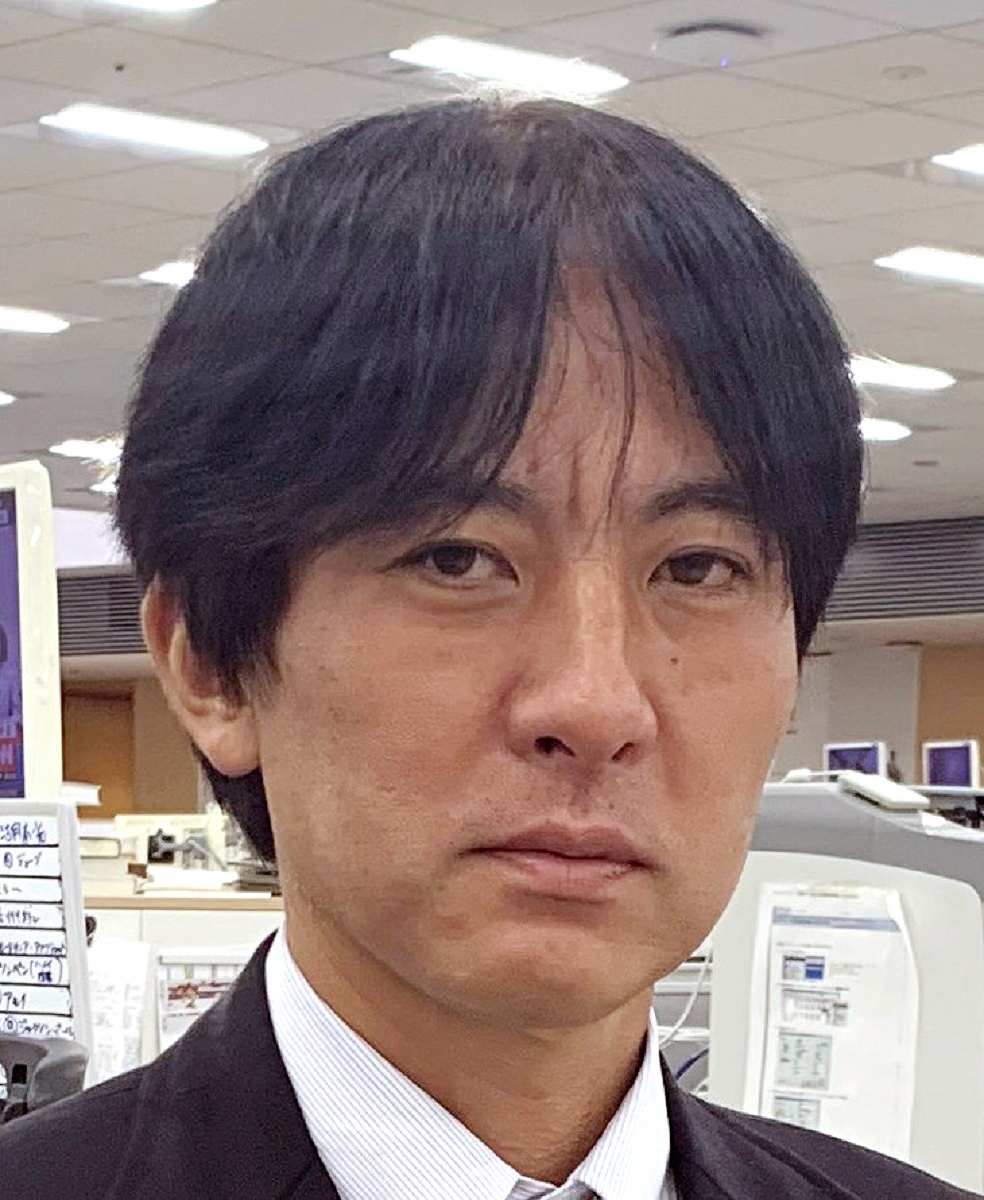 Norimasa Tahara
Tahara is an editor in the editorial bureau of The Yomiuri Shimbun Osaka.
---
Add TheJapanNews to your Google News feed.